Mar 30, 2022
|
8 min Read
9 Best Armani Perfumes of All Time
Sleek, suave, and impossibly stylish, Armani perfume for women is the slim gold chain you slip over your head or the sparkling diamond on your ring finger. It's the shining star of whatever outfit you're wearing, regardless of whether that's your workday wear or an evening ball gown. 
Armani fragrance has the power to gently overshadow with its power. Sure, you could dress head to toe in Armani clothes, but you'll feel even more confidence if you round off your look with one of the best Armani perfumes instead.
Prestigious Armani first hit the shelves in 1982 with the release of Armani Femme. This enchanting scent took the world by storm, paving the way for the Armani brand to hit the ground running with release after release of fresh, sexy scents for women. 
Nowadays, you'll find upwards of 180 divine fragrances sold under the luxury Italian brand. Luckily, we've rounded up the best Armani scents for you to choose from. Read on for our top picks.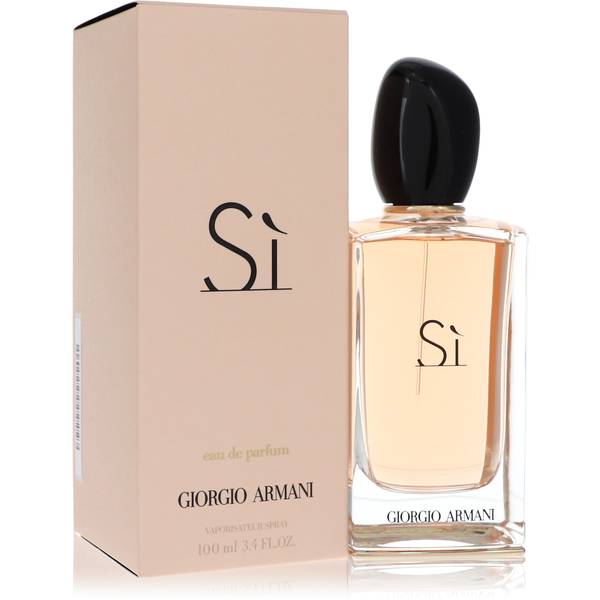 Gaze into the mirror after breathing in Giorgio Armani Armani Si and you'll see a goddess. This magical scent works wonders in mere seconds, transporting your day to day life into something elaborate and joyful in a whisper of a moment. Si is a perfume of saying yes, of jumping at new opportunities, and of grabbing life with both hands. 
Wait for its top notes of cassis and May rose to fizzle out like fireworks before a more demure, long-lasting finishing touch settles down comfortably. Vanilla, patchouli, and ambroxan respond with the same vigor but with a slight nod of the head or click of the fingers rather than an overtly enthusiastic response. It's a fragrance that ages wonderfully as the hours go by. 
This is the Best Armani perfume for starting your collection.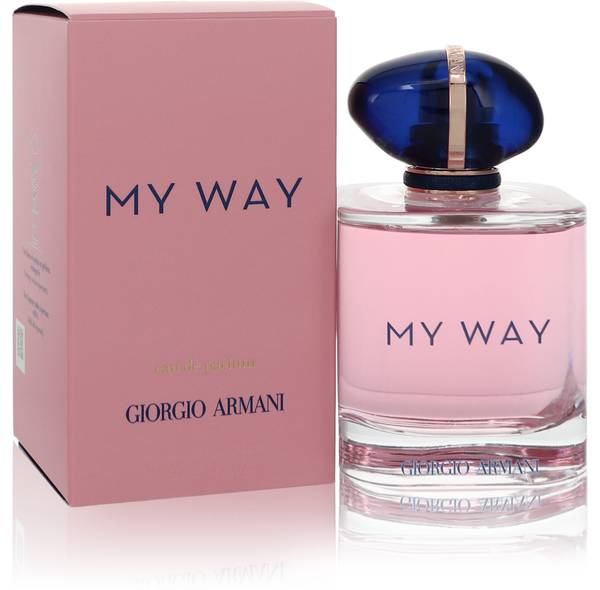 Giorgio Armani My Way is so confident it's almost stern. It's a woman who knows what she wants and reaches out with both hands to grab it. An enveloping bouquet of white florals, My Way is intense and powerful, a fragrance you'll want to tread carefully towards rather than throwing yourself forward without hesitation. 
It's a perfume of wonder that bursts at the seams with inspiration and energy, where a single spritz seems like more than enough to last a full evening. Bright, feminine, and clear, My Way is distinct and awakening like the first raindrops from the shower in the morning or an invigorating hot water and lemon that seems to sparkle its way through your veins.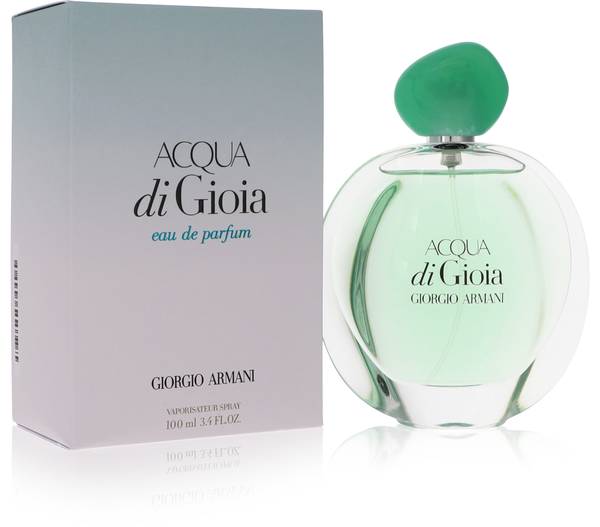 Giorgio Armani Acqua Di Gioia is a burst of fresh air and a gloriously green mist gently soaking into the skin. It's refreshing and clarifying and reinvigorating all at once. This aromatic, citrus-based scent is a wonder for early mornings, a feeling of walking through a botanical garden with green-tinged palms silkily brushing against your shoulders. 
You'll feel instantly cleansed with a single spritz of this perfume from Armani. Its Amalfi lemon and mint top notes offer a palate cleansing appeal. This is one of the best women's Armani perfumes for spring mornings, sprayed just before you step outside, with bare feet on the dewy grasses and the scent of new chances in the air.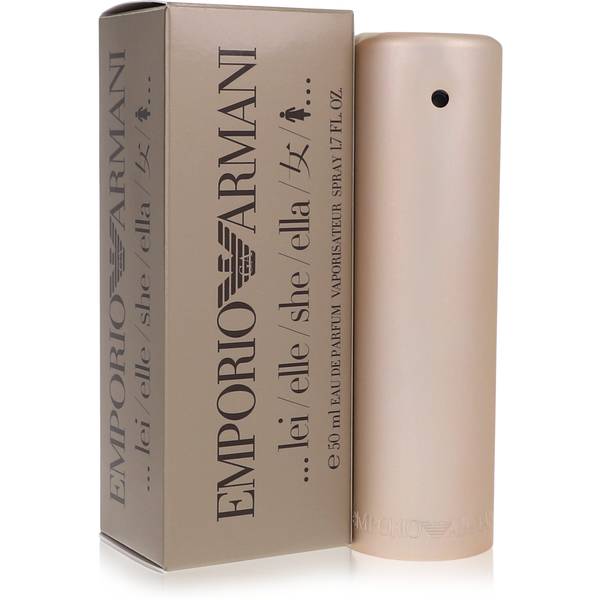 Perfectly ageless and endlessly universal; if you buy only one Armani fragrance, make it this one. Giorgio Armani Emporio Armani is one of the best timeless fragrances adored equally by both younger and older generations. Released back in 1998, its warm, fruity base is soft and comforting. It's a thick, furry cloak wrapped around you in the depths of winter. 
Woody, vanilla notes add a further gentle touch — the first burst of heat as you step inside after a chilly fall walk. This is among the best Armani perfumes for the cooler months, but its juicy top notes of lime, bergamot, and pear ensure it's more than happy to be taken on a summer's outing, too.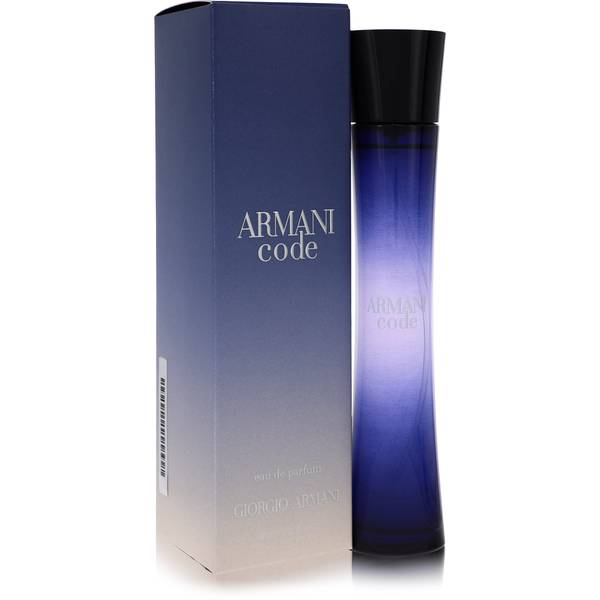 Giorgio Armani Armani Code is a staple scent. It's a perpetual favorite in the world of Armani perfumes that almost comes with its own rule book and cult following. There's a reason this Armani fragrance never loses its appeal. Its citrus and white floral accords wow against its sweet, vanilla undertones, guiding each wearer through a unique pathway into a new dimension. 
One of the best Armani perfumes for orange lovers, this scent makes good use of the juiciest orange elements in the world: sweet Italian orange, bitter orange from Africa, and a flutter of orange blossom to round it all off. Released in 2006, this soft, magical scent dances in the sunlight between spring and summer.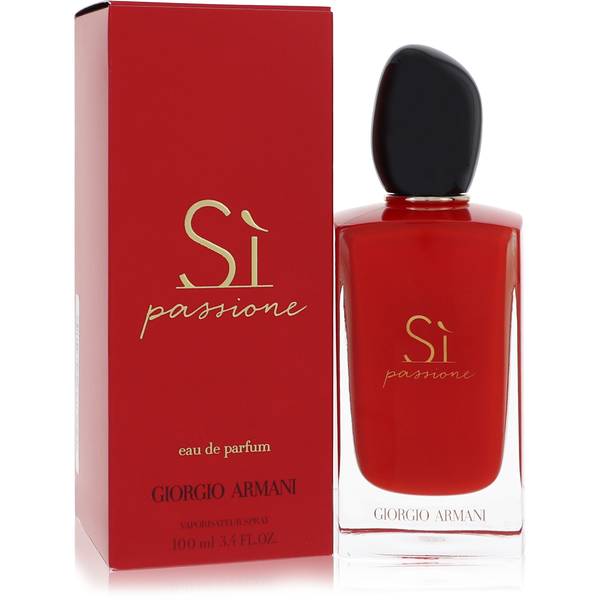 Sensual underwear, low-level lighting, and gentle music have nothing on Giorgio Armani Sì Passione when it comes to sex appeal. This fruity, sweet perfume is one of the best Armani fragrances for attracting your other half — and everyone else in the room. 
Jam-packed with intense, uncompromising notes like pink pepper, black currant, rose, and jasmine, it's a surge of energy that rushes through your body and a demand that seems to voice itself without hesitation. 
Sì Passione is one of a kind in the world of fragrance, dominating not only your bedroom but also the perfume industry as a whole when it comes to seduction. It goes without saying: you'll want to save this Armani perfume for special occasions.
Diamonds are a girl's best friend but Giorgio Armani's Emporio Armani Diamonds are definitely a close second. A luxury fragrance with a sparkling appeal, this summer-ready scent is the final touch for evening occasions, paired best with striking lipstick and glamorous heels. 
Spritz this Armani fragrance on those evenings when you need a little extra excitement and enthusiasm before you hit the town. Its woody, sweet accords are simultaneously sexy and enticing. 
Merging the gap between a floral scent and a gourmand one, this delicious Armani scent effortlessly infuses vetiver, cedar wood, patchouli, and vanilla in such a way that it remains deeply imprinted on the skin long after you've returned home from your night. One of the best Armani perfumes for a long evening of passion.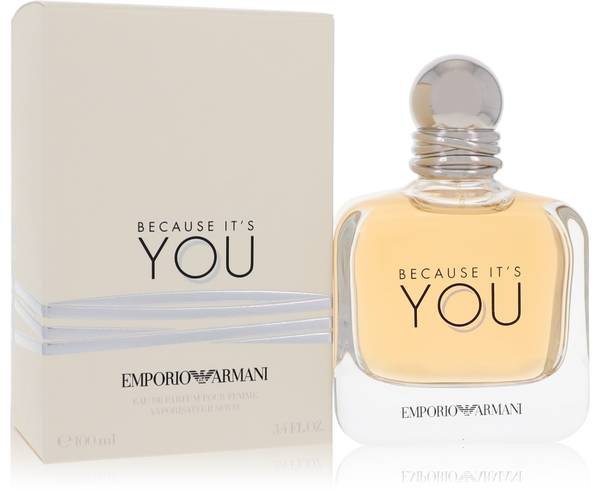 Giorgio Armani Because It's You is charming and sweet. It's a coquettish scent that bats its eyelashes and can never do wrong. It makes good use of its girlish heart, a fruity, floral, sweet blend that's youthful and innocent with wide eyes and soft pink cheeks. 
While it's a younger scent it's by no means childish. Breathe in this Armani fragrance's raspberry, lemon, and neroli top notes and find yourself all but trapped in a wonderfully exciting world. 
Because It's You was first released as a pair with the more masculine Stronger With You scent. We love Because It's You's musky, vanilla-heavy base notes, which amplify its feminine streak and ensure its position as a strong contender as one of the best Armani scents for her, regardless of who the "her" in question is.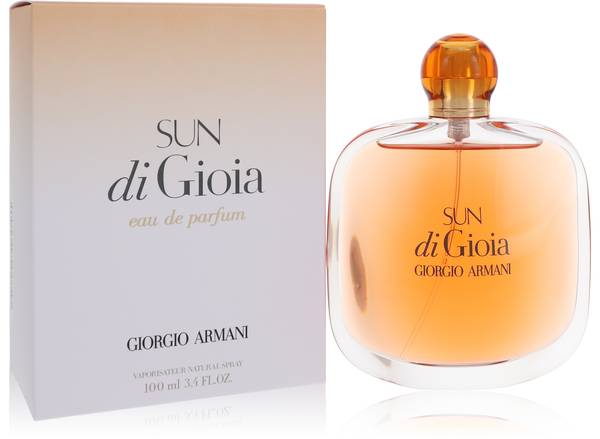 Warm footsteps in the sand, refreshingly cool waves splashing over your toes, and an ice-cold glass clinking in your hand — Giorgio Armani Sun Di Gioia is the epitome of a summertime scent. It embodies everything we love best about exotic vacations and gloriously warm days. A floral, amber-hued perfume, Sun Di Gioia is a vacation essential that comes with a blast of sunshine and a dash of salty skin. 
Spritz this perfume and bathe in its subtle citrus notes — the wedge of lemon in your cocktail and the finishing touch on your smoky, Mediterranean seafood BBQ. Set up your towel on the soft sand, pull on your new sunglasses, and smell the suncream on your skin. Giorgio Armani Sun Di Gioia is vacation mode in a bottle and one of the best Armani perfumes when you need to get away.
What is Armani Perfume?
Armani perfume is luxurious and stylish. It's an invisible cloak of hypnotizing beauty that adds a final, glamorous touch to your look. Each Armani fragrance offers a unique, rich blend of accords, made up of timeless notes and modern touches. This world-famous brand is loved for its long-lasting scents.
Summary
Sweet, powdery, fruity, and amber — our Armani perfume list is certainly a lengthy one that covers a lot of ground. Can't decide on just one Armani fragrance to add to your collection? You'll find a large range of all of the best Giorgio Armani perfumes here at FragranceX.
For more perfume information, read on:
---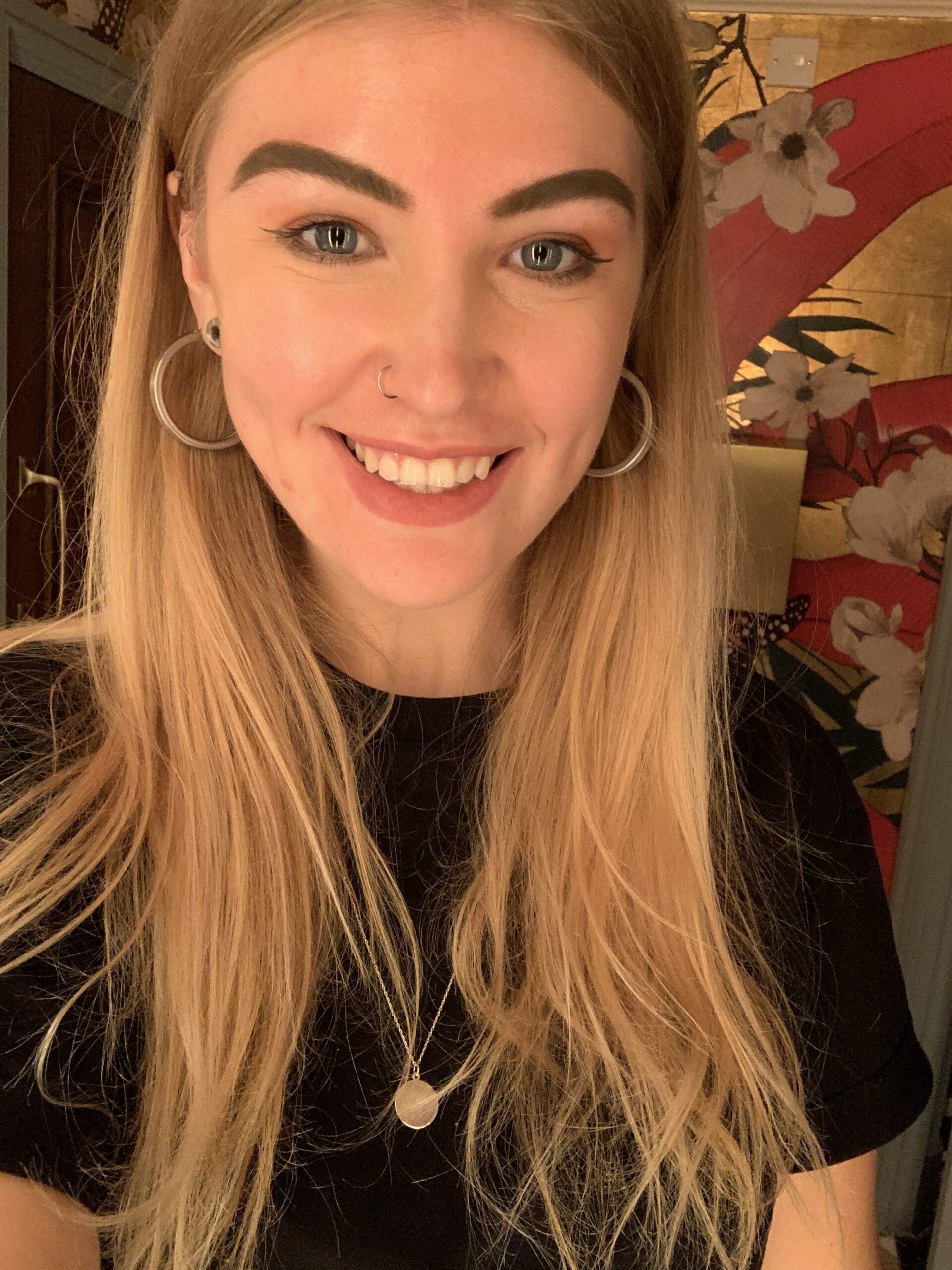 Georgie Darling is a freelance lifestyle and travel writer from London, England. Her work has been published in Grazia, HuffPost, YAHOO!, Culture Trip and Fodor's amongst others. When she's not writing, Georgie spends most of her time travelling to new countries and scuba diving. She's been an avid fragrance lover since a young age and considers Alaïa by Alaïa Paris to be her signature scent.
Subscribe via Email
Get the best of FragranceX delivered straight to your inbox
Related Posts
What Fragrances Would the Characters of "And Just Like That" Wear?
I couldn't help but wonder what perfume does Carrie Bradshaw wear in the new movie Just Like...