Jan 19, 2023
|
7 min Read
11 Best Leather Perfumes 2023
Looking for the best leather perfume? Cozy up with these fantastic leather fragrance options that are trending in 2023. 
Leather perfumes aren't as mainstream as floral, fruity, and sweet scents, but that doesn't make them any less appealing. In fact, not only are leather perfumes a great choice when the weather is cooler, but leather fragrances often have fantastic sillage, letting them linger on your skin much longer. 
While leather scents are geared toward both men and women, most are either unisex fragrances or marketed towards men. Given the rising trend of women wearing men's fragrances though, leather perfumes hold equal appeal for both genders — especially when you want something heavier and richer during fall and winter months. 
Here's a look at 12 of the best leather perfumes on the shelf. 
Tuscan Leather is the best leather Tom Ford cologne, and arguably the best leather perfume on the market. In a bold combination, this iconic leather cologne is complemented by suede, amber, and woody notes balanced by raspberry, saffron, thyme and jasmine, creating a delicious  fragrance. We should note that some think the scent smells like cocaine, including Drake who famously said "​​Tom Ford Tuscan Leather, smellin like Brick" So one thing's for sure — if you're looking for something to wear to an underground rave, this is it. 
Here are more of the Best Tom Ford Perfumes for Women.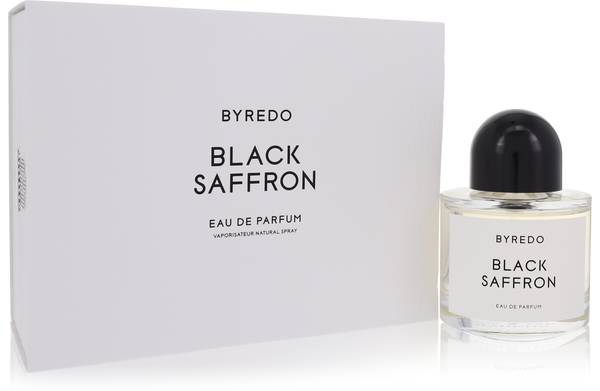 Black Saffron is a popular unisex fragrance loved by both men and women. This Byredo scent pairs leather notes with spicy, fruity top notes with rustic, rich middle notes and sweet, warm base notes for a bold fragrance that's perfect for winter. This potent concoction is perfect to wear to holiday parties or for a cozy evening at home with a blanket on a chilly night.
Intensely wintery notes like leather, guaiac wood, and cedar embrace spring and summer notes like raspberry, orange, lemon, rose, and honeysuckle for a iconic leather scent perfume that works year-round and from day to night. As with all Acqua Di Parma scents, Leather is complex and sophisticated — think equestrian, not BDSM.
If you're looking for a leather fragrance with strong green notes and hints of floral, you'll love Moroccan Leather by Memo perfume. Galbanum, iris, and vetiver are strong in the opening, while leather, musk, and tonka bean shine as it settles on your skin. There are also strong notes of amber to complement the notes of leather, making this a cozy scent that feels like a nice hug on a cold night. There's little surprise many in the fragrance industry consider this the best perfume for winter. 
Aoud Leather is a beautiful clean black leather scent with amazing longevity and sillage. This entry from Montale perfume has a strong leather opening, but dries down to a more refined and delicate finish. It nonetheless is more appropriate for night than day. And it certainly isn't something you'll want to wear to the office given the strong nature of the scent. One of the best leather perfumes for when you need to be at your most daring.
For more of the best Montale fragrances, explore our list of the Best Montale Perfumes of All Time.
Given its name, it shouldn't surprise you that Western Leather Perfume conjures up images of westerns, bikers and cowboys. But it's this Alexandre J fragrance is also not as aggressive as you might think. In fact, it has soft and delicate notes like amber, vanilla and lavender to balance out the leather, making it as wonderful for men as it is for women. That said, it definitely works best as a leather winter perfume since most will find it too heavy for spring and summer use.
Looking for a scent better suited for warm months? Explore the spring perfume and summer perfume product collections and these helpful guides:
When it comes to finding a leather fragrance that works for both men and women, Russian Leather is a lock. You'll get notes of clean black leather, complemented by animalic and smokey notes for a luxurious leather smelling perfume. This smooth and cozy scent doesn't last as long as some of the others on this list, but Russian Leather is easily the best leather perfume on a budget.
For those looking for a luxuriously packaged Rasasi scent, Junoon Leather is a leather womens perfume that fits the bill — but without a luxury price tag. While the brand is known by in-the-know fragrance aficionados, it's not as mainstream as many other brands in this collection. So it's a great option for someone seeking a fragrance that will help them stand out. 
This offering from Memo is a complex leather fragrance, so if you're yearning for a leather womens perfume that's carefree and approachable, this isn't it. African Leather is strong, sexy, and masculine. It's spicy and animalic, but with hints of sweetness, lending a lightness to its more intense notes for a well-blended leather scent perfume.
Tap into more sweet fragrances in the Best Sweet Perfumes for Women guide.
This leather scent perfume works for both men and women with its multidimensional profile. Note, however, that this Mancera fragrance isn't for shrinking violet types. Wild Leather Perfume is a rather aggressive scent with woody, earthy, animalic, and mossy notes to complement the leather ones. You'll also find a hint of rose in the profile to round things out. This is one of the best leather perfumes for curling up by a fire (or feeling like you are). 
Like all of Demeter's scents , their leather perfume is simple, straightforward, and affordable. While you won't find complex nuances here,  you can't go wrong if you're a die-hard leather scent lover. This alluring fragrance, given its price point, is a perfect stocking stuffer. The notes of leather are clean and simple, conjuring the feel of sinking into a big, cozy couch when you spritz it.
Find Your Signature Leather Perfume
Leather may conjure up images of cowboys, bikers and S&M, but as a fragrance note it can be considerably more subtle, giving it high appeal for a surprising variety of tastes and situations. And don't forget, while most scents featured in this list were created as leather winter perfumes, many can work well in warmer months as well, particularly in the evening.
Buy discounted perfumes and colognes from FragranceX to get an iconic leather scent today!
Leather Scent FAQs
What Are the Most Iconic Leather Colognes?
Leather scents have traditionally been viewed as masculine, but these days men and women alike proudly wear these iconic leather colognes that are best-selling scents at FragranceX:
What Makes Leather Perfume So Appealing?
Leather is a bold scent well-suited for the winter months. While traditionally, the strong and long-lasting fragrance was generally embraced by men, women more recently have embraced wearing men's scents, especially ones that make you stand out like leather.
Explore more of the best perfume brands and scents.
---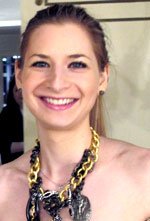 Sharon Feiereisen is a freelance writer who specializes in fragrance, makeup, wellness, health, skincare, and general lifestyle topics. Her work has been published in Time Out, Newsday, The Knot, Teen Vogue, Business Insider, Real Simple, and Hamptons Magazine among many other print and online outlets. When she's not writing about new, exciting fragrances, you can usually find her on an airplane or at a boutique fitness studio.
Subscribe via Email
Get the best of FragranceX delivered straight to your inbox
Related Posts
Sep 26, 2023
|
2 min Read
The Best Perfumes for When You're Craving a Pumpkin Spiced Latte
Autumn is a magical time when the world transforms into a tapestry of golds, reds, and browns....