Mar 21, 2022
|
9 min Read
12 Best Estee Lauder Perfumes of All Time
Estee Lauder is the true definition of a timeless fragrance house. Spanning decades of alluring, intriguing blends, these scents are so unique and alluring that it's almost impossible to curate a list of them without mentioning every single bottle.
One of the most popular fragrance brands around, it's likely that every woman you know has at least one favorite Estee Lauder fragrance. That starts with the timeless staple your mom has worn for years, then skips to the fresh, sexy perfume your closest friend adores and the new-to-the-scene arrival set to take the world by storm. 
If you haven't brushed up on the best Estee Lauder perfumes yet, now's your chance to discover your new favorite scent. Just take a blissful stroll through the Estee Lauder perfume list below.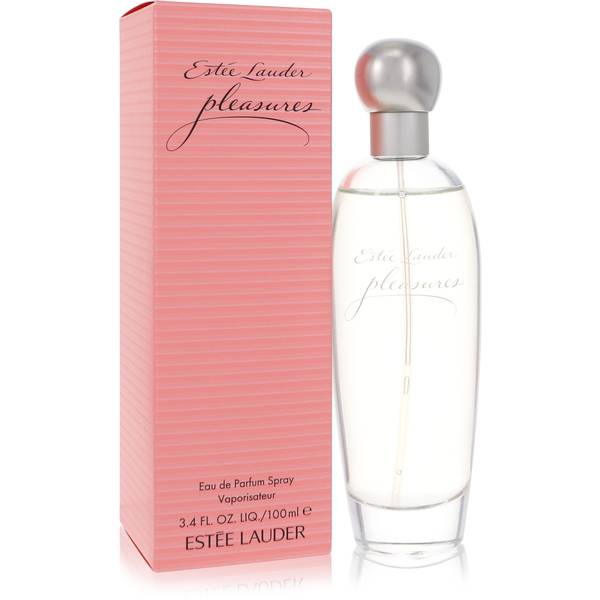 Estee Lauder Pleasures is a scent of all things good in life. It's a contented sigh, a fresh morning stroll, a perfectly brewed coffee, and your favorite, freshly laundered clothes all wrapped into one. Floral and gently green, it's one of the best Estee Lauder perfumes for spring days when the air is alive with possibility and the season is just beginning. 
Deliciously exciting, Pleasures was designed to suit every woman in every season and at every moment. If ever a fragrance could achieve such a thing, it would be Pleasures. Freesia, pink pepper, violet leaf, and tuberose bring a spring to your step and the soft smile to your face.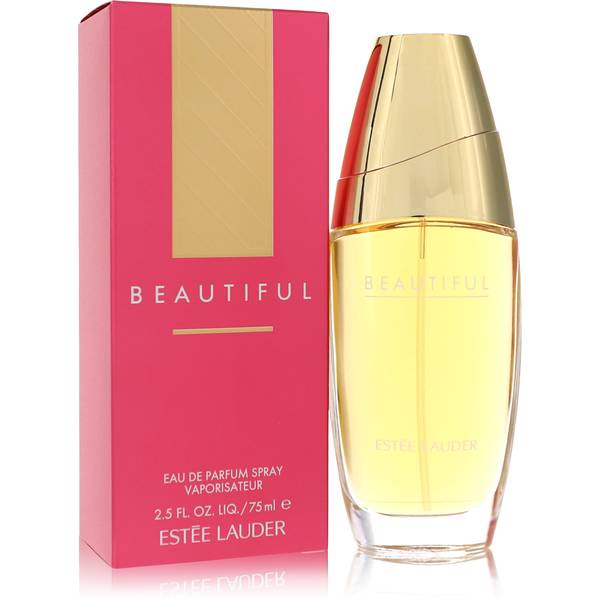 Estee Lauder Beautiful is undoubtedly a classic scent, released back in 1985 and shining brightly on dressing tables around the world ever since. It's a vibrant bunch of sunflowers brightening your day every morning as you make your daily coffee while the sunshine blazes through the windows. 
This floral, aromatic scent is a fusion of color in fragrance form, performing best in warmer weather when its top notes of Mandarin orange, cassia, bergamot, and lemon really come to life. Base notes of vetiver, musk, cedar, and vanilla promise a softer, deeper edge that bathes in the warmth of a summer's day every time you wear it.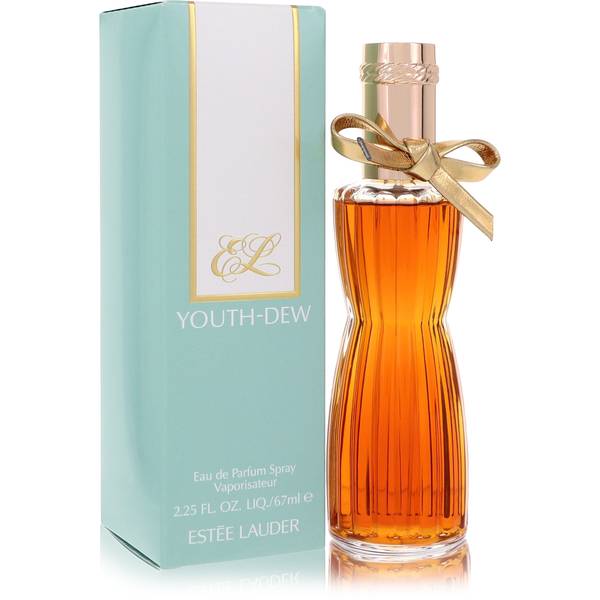 Estee Lauder Youth Dew wakes you from within. It's an intense dream that feels almost too vivid and a welcoming bounce back to reality a moment later. Rich, intense, and heavily spiced, Youth Dew was the first fragrance released by the brand and took the world by storm, one amber-hued note at a time. 
You're likely familiar with Youth Dew even if you've never bought it before. This is a wonderful bottle loved for generations thanks to its sublime muskiness and cinnamon sweetness. It's a true classic and one of the best Estee Lauder perfumes for cooler weather — a fall staple for every woman.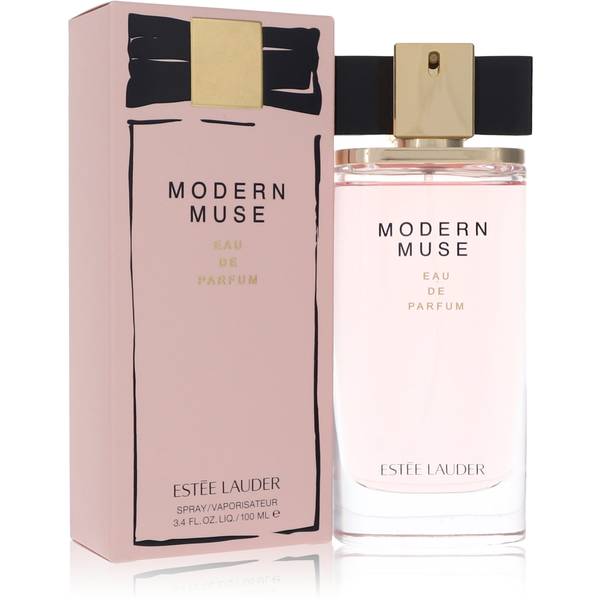 Estee Lauder Modern Muse is watercolor paints rather than heavy oils, and diluted brush strokes that wash over the canvas with an ethereal finish. Soft, light, and airy, it's perfectly balanced without demanding too much forethought. You'll find yourself reaching for it subconsciously every day.
A musky, white floral mix of jasmine sambac, Chinese jasmine, lily, and honeysuckle, it's sleek and stylish, inspiring confidence and charm with a single spritz. Amazingly well blended and subtly beautiful, Modern Muse is the clean, fresh, and feminine lull of comforting music with just enough prominence to keep it in your mind.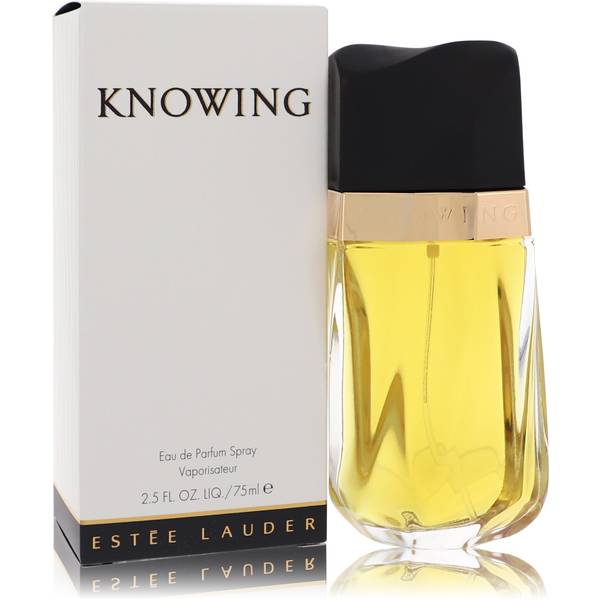 Estee Lauder Knowing is deep, meaningful, and luxurious. It's an intricate scent with a huge array of ever-present notes that work their magic a little differently on everyone who wears it. Enchanting and animalic, Knowing is a timeless winter staple that's sure to attract compliments while simultaneously warming you gently from the inside.
Nestling up close to the unisex end of the feminine fragrance spectrum, wearing Knowing is a little like taking a cool walk through a mysterious forest, stepping deeper between the dark leaves and not quite knowing what to expect. Patchouli, cardamom, cedar, and bay leaf offer an intoxicating blend that you'll ponder over during blissful moments.
This is one of the best Estee Lauder perfumes for a new signature scent.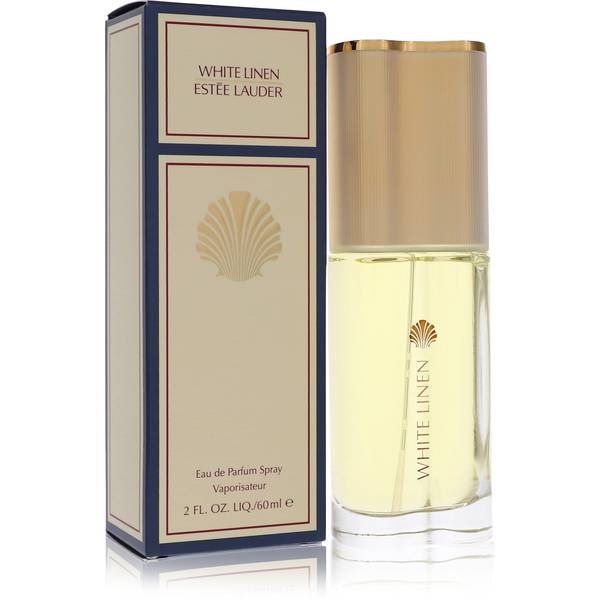 Check yourself into a luxurious, five star hotel and lie back on the fresh white sheets, feeling their silky softness against your skin with an air of calm washing over your body. That's the scent of Estee Lauder White Linen, comforting, enlightening, and altogether compelling. 
It's simple yet complex at the same time — a fresh, floral fragrance that offers a glimpse into a life where everything is as it should be without a hair out of place. Aldehydes, lemon, and peach combine with honey, amber, and tonka bean in such a special way. You'll want to relive that first breath of this scent again and again.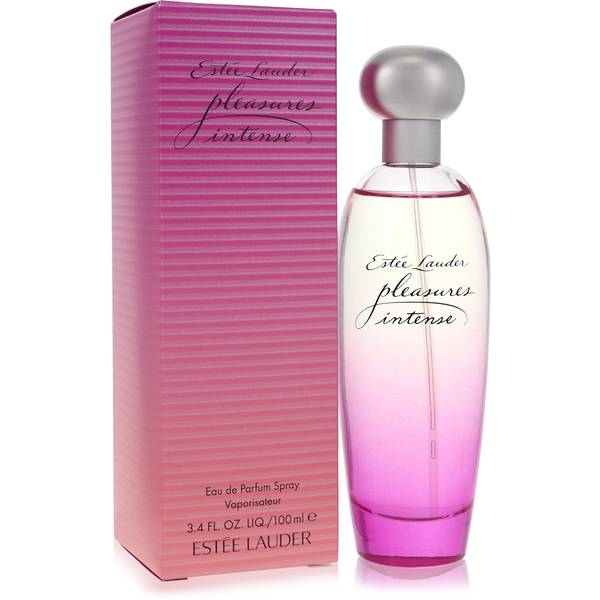 The original Pleasures may have been designed as a laid back easy pleaser but Estee Lauder Pleasures Intense turns up the volume a notch. It's the closest thing you'll find to falling face first into a colorful meadow of flowers, feeling their soft petals against your skin and the almost overwhelming array of notes all around. 
The slightly more vibrant, energetic, and all-round exciting younger sibling of Pleasures, Pleasures Intense is enthusiastic and mind-bending. It's a blur of vigor and passion that performs with power all day. Lily, jasmine, Tiare flower, and Moroccan rose dance in circles with a comforting base of earthy, woody undertones. Among the best Estee Lauder perfumes to invigorate your soul.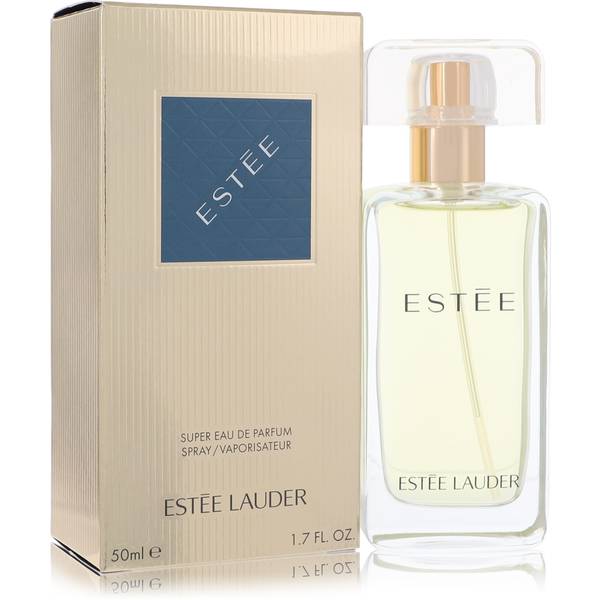 Soft, subtle and almost effervescent, Estee Lauder Estee Perfume was designed by Estee Lauder herself back in 1968. A classic concoction of white florals and aldehydes, it's a staple scent that's aged gracefully over the years. Despite its older age, Estee Perfume is a popular scent for women of all generations, bringing together timeless notes of iris, orris root, jasmine, and rose and blurring the lines with modern touches like lemon and raspberry. 
Endlessly sophisticated and long lasting on the skin, Estee Perfume is a loveable curiosity with an interesting, individual makeup. Wait for its honeyed undertones before judging this scent, bringing it together with impeccable smoothness. This is quite possibly the best Estee Lauder fragrance to inspire confidence.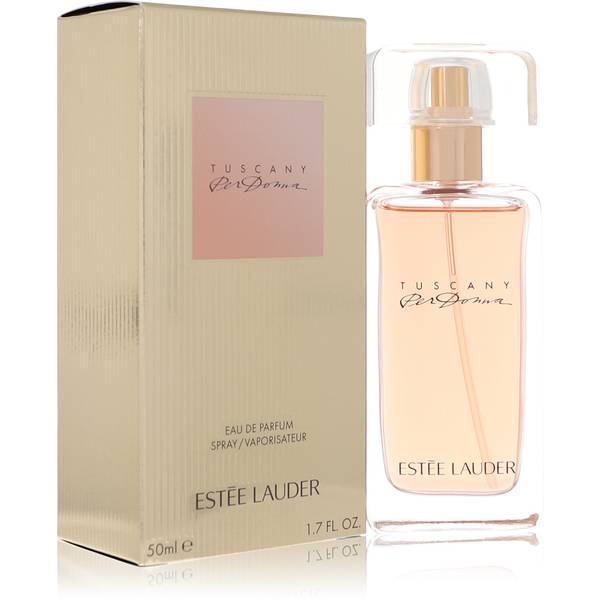 Sweet without being overly gourmand, Estee Lauder Tuscany Per Donna is classy and illuminating. It's a warm dose of sunshine at the golden hour, adding a glow to your skin that never seems to fade. It's the hedonism of rural Italian vacations merged with glossy limbs, freshly applied suntan lotion, and that refreshing first dip in the pool. 
Blooming flowers and Mediterranean herbs combine in a luscious mix, while lily of the Valley, citrus notes, and honeysuckle drift through those slanted villa walls. Floral and woody with an almost secretive base, Tuscany Per Donna is one of the best Estee Lauder perfumes to bring along on hot, exotic vacations.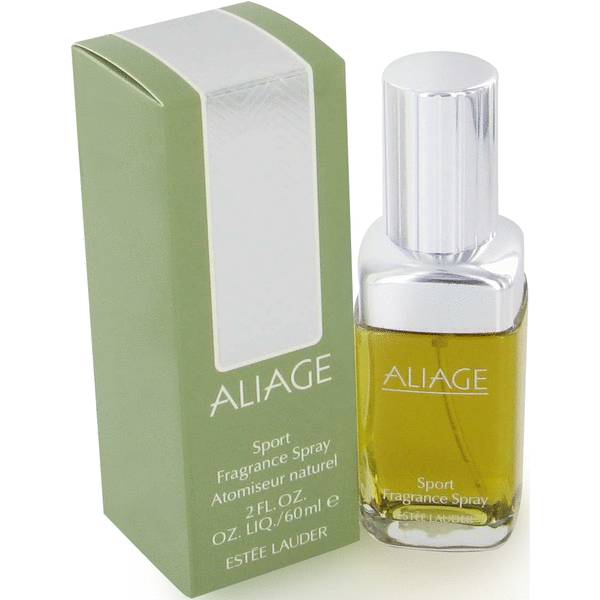 Estee Lauder Aliage is the closest thing you'll find to a masculine fragrance from the brand, stepping firmly away from the sweet, floral end of the perfume spectrum and instead surrounding itself with woody, aromatic, earthy notes. 
This exceptional blend is wild in its approach, a verdant ivy trail winding its way around the doorways or a dense forest with pine cones leading a trail inwards. It's mossy and intense, a cloud of salty vetiver and a hint of nutmeg brushing up against the skin. If you're a fan of green perfumes, Estee Lauder Aliage is absolutely one of the most impressive.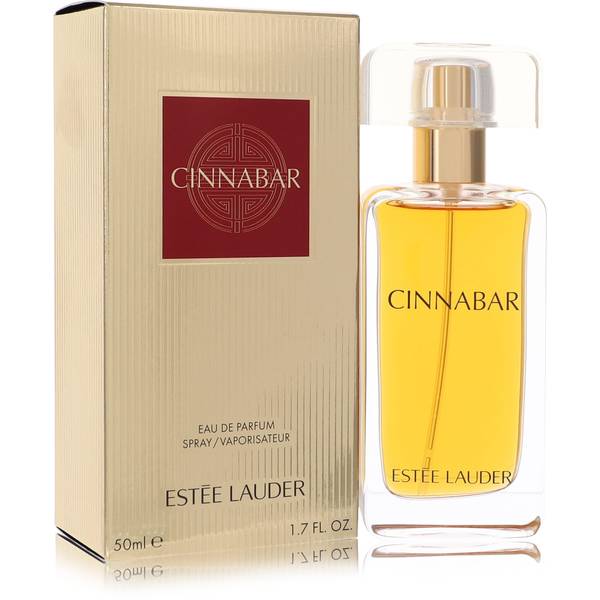 Warm, spicy, inviting, and alluring: Estee Lauder Cinnabar's unique ability to almost heat up the skin ensures its position as one of the best Estee Lauder perfumes forevermore. Opulent and mysterious, Cinnabar was designed to impress and intrigue with a balsamic base that's quite unlike anything else on the fragrance market. 
Officially, Cinnabar doesn't have any cinnamon in it. (In fact, cinnabar is a bright scarlet metal that has nothing to do with the word "cinnamon.) But breathe in its concoction of tangerine, cloves, patchouli, and olibanum and you'll swear there's a hefty spoonful of dry cinnamon mixed in somewhere. Eastern-inspired and paving the way for amber fragrances across the world, Cinnabar is sweet, smoky, sacred and best worn during the cooler months.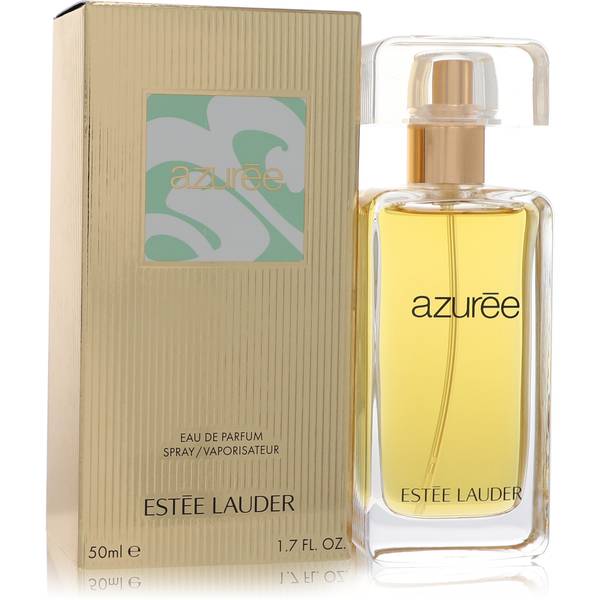 Estee Lauder Azuree was inspired by the Mediterranean — something you'll instantly pick up as you breathe in its aromatic, earthy, spiced accords. This challenging scent demands a confident wearer, with its animalic, herbaceous, aldehydic blend that wastes no time making itself known. 
It may not be a traditional summer scent but it's one of best Estee Lauder perfumes for warm evenings. It invariably comes with a few question marks and fascinated glances. One quick spritz and you're transported to the Côte d'Azur, wandering through courtyards, gazing over cliff tops, and watching boats bob gently on the crystal clear waters. This fragrance is warm shade rather than direct sunlight.
What Is Estee Lauder perfume?
Estee Lauder perfume is a leader in the fragrance industry. There aren't many brands that successfully cover as much ground as Estee Lauder, with decades of experience and success under its belt. Spanning florals and citruses all the way through to earthy, leather notes, Estee Lauder does it all.
There's a perfume from Estee Lauder to suit every woman, no matter whether you're on the hunt for a new favorite fragrance to bring along for your spring vacation or a staple bottle to accompany you to work each morning.
Summary
Struggling to decide which women's Estee Lauder perfume to buy first after reading our guide? We feel the same! You'll find a huge range of the best Estee Lauder perfume for women here at FragranceX, as well as plenty more discounted perfume bottles of all of your favorite scents.
For more perfume information, read on:
---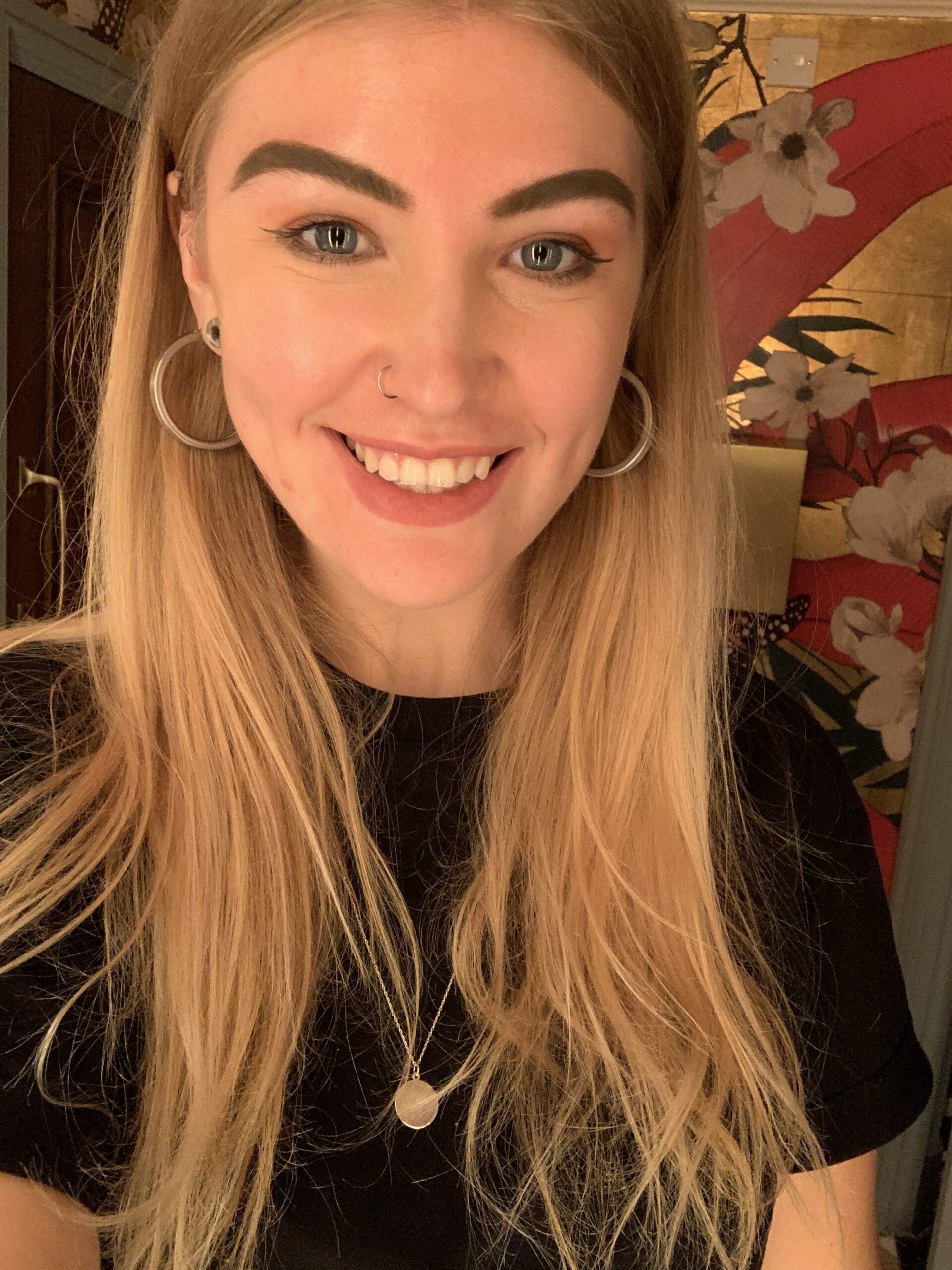 Georgie Darling is a freelance lifestyle and travel writer from London, England. Her work has been published in Grazia, HuffPost, YAHOO!, Culture Trip and Fodor's amongst others. When she's not writing, Georgie spends most of her time travelling to new countries and scuba diving. She's been an avid fragrance lover since a young age and considers Alaïa by Alaïa Paris to be her signature scent.
Subscribe via Email
Get the best of FragranceX delivered straight to your inbox
Related Posts
Nov 27, 2023
|
4 min Read
Best Incense Perfumes
From the beginning of civilization, it was believed that the only the smoke of incense could...