Jan 19, 2022
|
10 min Read
14 Best Valentino Perfumes of All Time
This article was updated a republished on January 19, 2022
Breathe in one of the best Valentino fragrances and you'll discover a lot more than just a mere scent. This luxury Italian fashion house is synonymous with elegance, sensuality, and class, while perfume from Valentino is just as powerful as its statement clothes. Valentino expects perfection with its classy blends, glittering bottles, and intricate aromas.
Dominating the industry decade after decade, Valentino perfumes for women never fail to impress. If you're looking for a new signature Valentino scent, you'll almost definitely find one here. Read on to discover all the best Valentino perfumes for her.
What is Valentino Perfume?
Valentino perfume is stylish and modern, an encapsulation of the Italian fashion house's charm and vigor. Valentino perfume blends fresh and feminine notes like blackcurrant, bergamot, praline, and amber in bottles that promise a feeling of confidence. Valentino fragrances work year round for all occasions.
Here's your guide to the greatest perfumes for women by Valentino:
Best Valentino Perfumes for Women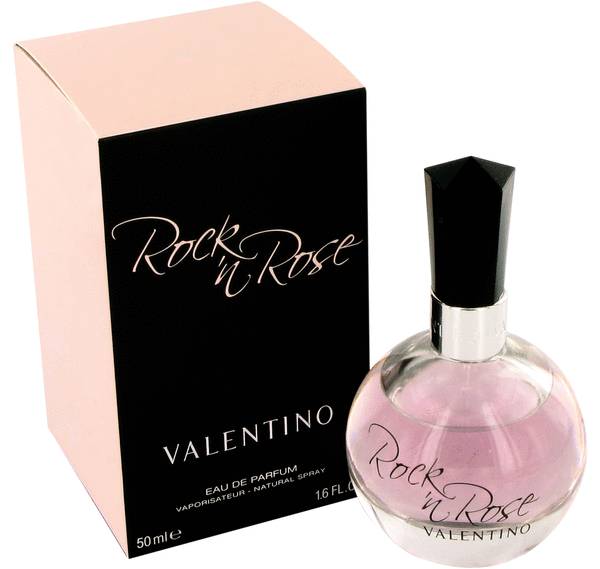 Valentino Rock'n Rose is the intriguing stranger in the corner or the tapping of high heels as they quietly approach. It's a scent of desire, of provocation, and of sex appeal, all rolled into one. Rock'n Rose achieves something many fragrances struggle to do — it bridges the gap perfectly between a heavily sensual fragrance and a lighthearted, accessible bottle. Vanilla, musk, and orris root bring on the sensory appeal, while blackcurrant and bergamot skip onto the scene, unconcerned. A glass sphere with a sparkling core, Rock'n Rose is the opulent, interesting fragrance you'll run to for evening occasions.
Similar to: Bright Crystal by Versace, Pink Sugar Perfume by Aquolina, Burberry Body Perfume by Burberry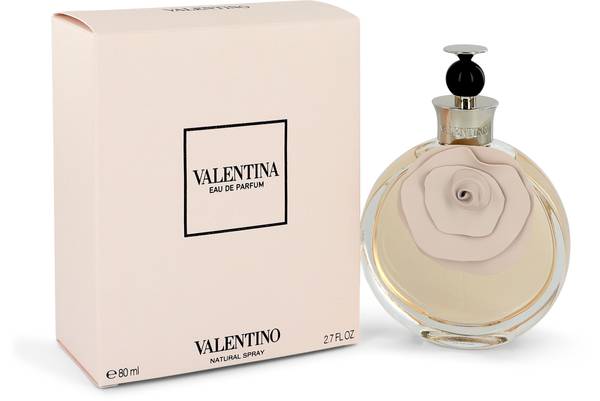 Valentino Valentina is soft and delicate — a silk ribbon of a fragrance that gently flows in the air, leaving a faint trail of white floral notes flickering in the distance. A calm voice amidst the crowds, Valentina is the reassuring presence you run to whenever you need centering and peace. While delicate in its core, its willpower shines through with some lengthy, strong base notes. Bergamot from Calabria and white truffles from Alba are a laughter-brushed journey through the Italian sunshine, while steady cedar, vanilla, and amber sit smiling in the back, watching you take the wheel. This is the best Valentino perfume for when you need a dose of relaxation.
Similar to: Dolce & Gabbana Light Blue Perfume by Dolce & Gabbana, Crystal Noir Perfume by Versace, The One Perfume by Dolce & Gabbana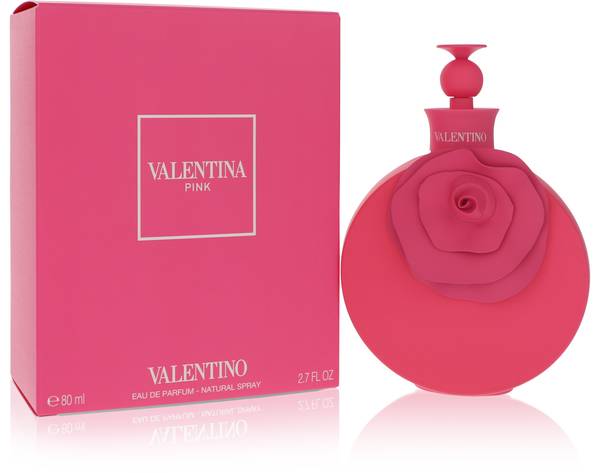 Valentino Valentina Pink is playful laughter and private jokes. This cheeky fragrance is youthful and sweet with a unique innocence that comes with tight hugs and an air of protection. It's an accessible and fruity fragrance that leans towards the gourmand end of the spectrum, with a good-enough-to-eat sweet shop of notes and a scent that lends itself to desire. Strawberries and a blackberry-scented musk are two of the most prominent notes here, blended with heavy base notes of cashmere and amber. A juicy bite of fresh fruit dripping with chocolate praline: Valentina Pink is everything you crave.
Similar to: Jimmy Choo by Jimmy Choo, L'air Du Temps Perfume by Nina Ricci, Angel perfume by Thierry Mugler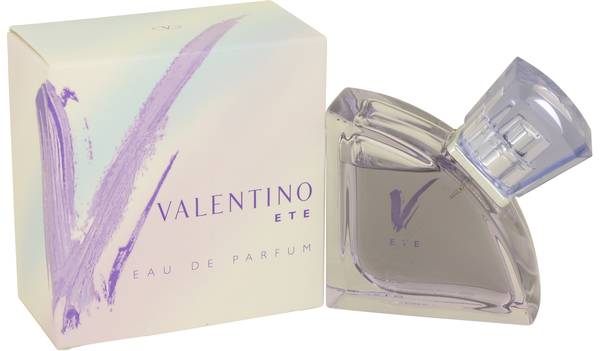 Valentino V Ete is cool and almost melancholic. It's a fragrance that seems to tell a story that blurs a little more with each spritz. Clean and youthful, it's an endlessly refreshing scent that evokes the feeling of walking through misty woods as daylight breaks. This summer perfume isn't your usual. Its woody sweetness comes with tinted accents of lavender and rose, a delicate frisson of scents complemented perfectly with hazy bamboo. Sandalwood, patchouli, and guaiac wood add a certain distinct earthiness to V Ete, ensuring this bottle works just as well during spring as it does in summer. This is among the best Valentino perfumes for the free-spirited, or those who long to be.
Similar to: Euphoria by Calvin Klein, Lovely Perfume by Sarah Jessica Parker, Eternity by Calvin Klein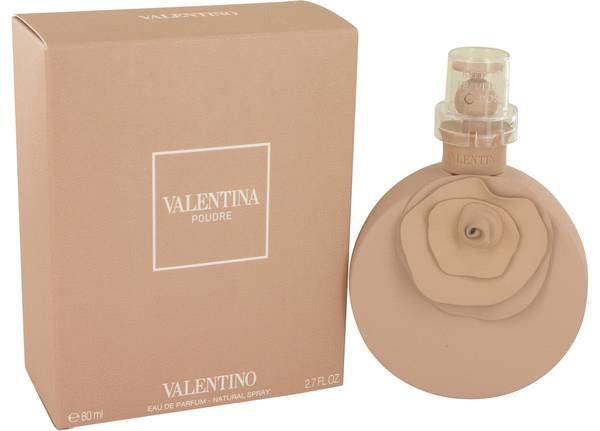 Valentino Valentina Poudre is powdery and traditional — a calming and comforting arrangement of classic notes that promises to become a staple bottle on your dressing table. Tall and stately, it's the steady-eyed woman dressed in neutral shades, dominating the room in a subtle, understated way. Valentina Poudre is elegant and unconcerned, a soft and womanly fragrance with infinite appeal. Everything about this best Valentino fragrance is measured. It's sweet enough to note without being overbearing, and powdery enough to be cozy but not overly mature. A thick, heavy-knit blanket on a colder day, Valentina Poudre is a tonic in fragrance form.
Similar to: L'eau D'issey (Issey Miyake) Perfume by Issey Miyake, First Perfume by Van Cleef & Arpels, Narciso Rodriguez Perfume by Narciso Rodriguez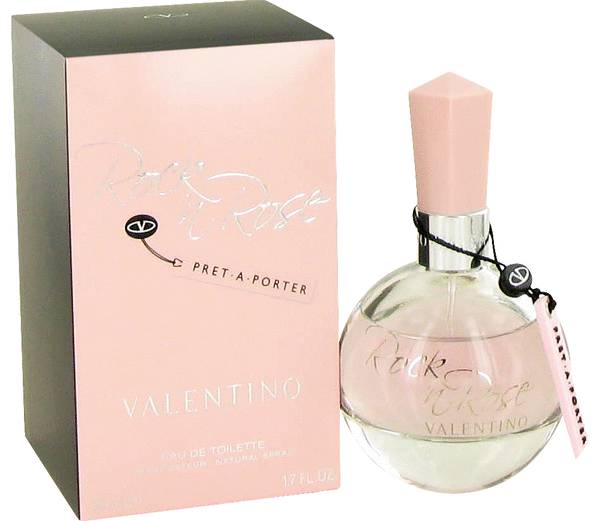 Pret-a-porter is the demure younger sibling of the original Valentino Rock'n Rose. It's a soft, delicately laced ivory gown or a spider's web of intricate jewels that seem too sacred to touch. Pret-a-porter shares some similarities with its sibling — a rose-scented heart and a powdery finish. But while the original is a night-time fragrance, Pret-a-porter is most definitely the opposite — the best Valentino perfume for a brunch with friends. Fresh gardenia, lily of the valley, and orange blossom dance in the breeze with an impressive longevity. Pret-a-porter is a solo dance in the meadow, sunlight reflecting from your hair and the freedom of being entirely alone.
Similar to: Juicy Couture by Juicy Couture, Burberry Body Perfume by Burberry, Vanitas Perfume by Versace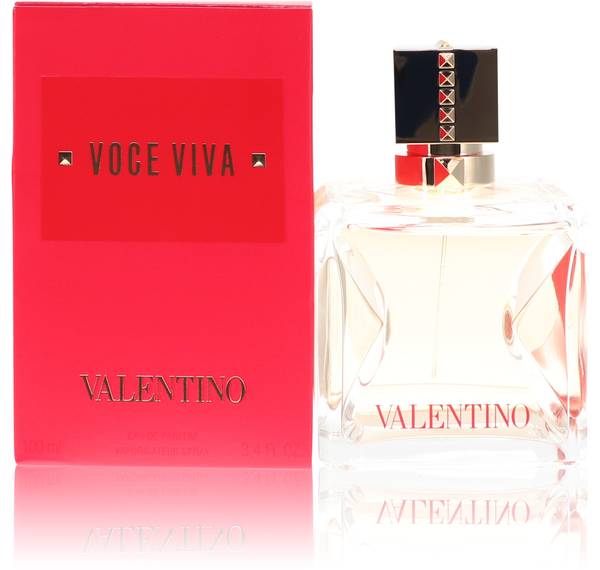 Valentino Voce Viva smells like waking up on a spring morning with sunbeams reflecting on your face. This citrus-heavy scent comes complete with lashings of warmth and bursts of colorful Italian bergamot goodness. A cheerful, energetic Valentino fragrance, Voce Viva is giddy persuasion and gasping-for-breath jokes, of secret smiles and freshly discovered mementos. You'll likely choose Voce Viva for daytime wear, but its slightly spiced ginger notes ensures you'll feel just as put together for spontaneous evening occasions, too. Vanilla, tonka bean, and musk add a cool, earthy drydown with a heavenly, cozy appeal.
Similar to: Black Opium perfume by Yves Saint Laurent, Flowerbomb Perfume by Viktor & Rolf, Versace Yellow Diamond Perfume by Versace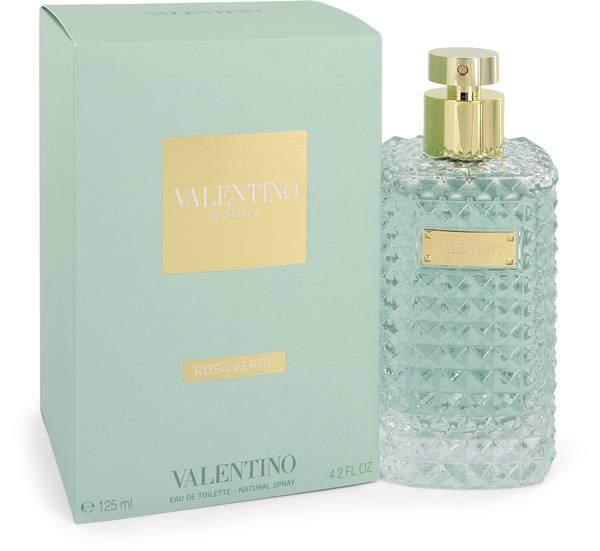 Valentino Donna Rosa Verde is a glittering jewel in the fragrance world, from its regal, sparkling bottle all the way through to its potent blend of notes inside. A citrus fragrance with a heavy dose of floral accords, this is a freshly cut slice of lemon dropped into a fizzing glass of sparkling water. It's a refined, discerning fragrance: one worn on spring mornings for the working day, paired with a perfectly tailored suit and a busy schedule. Refreshing and zesty, its combination of herbaceous greens and rose makes this bottle just as enjoyable as a morning stroll through the dewy fields. This is the best Valentino perfume for when you're feeling cooped up and caged.
Similar to: Sexy Little Things Noir Tease Perfume by Victoria's Secret, Alien by Thierry Mugler, Shalimar by Guerlain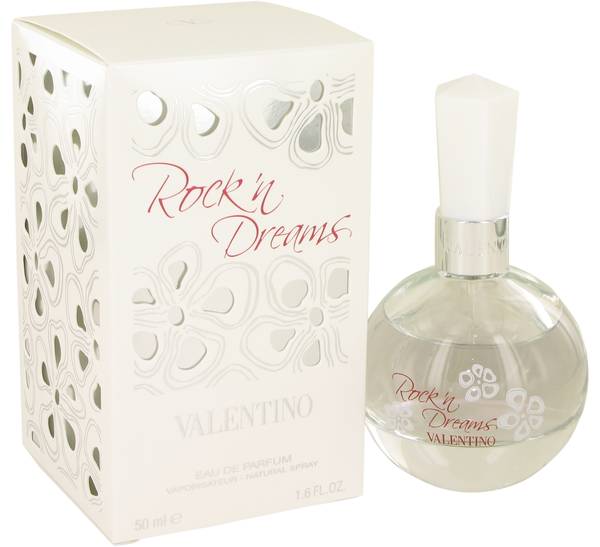 Soft and romantic, Valentino Rock'n Dreams holds the scent of the color purple. Breathe in its iris-centered appeal and picture lavender blooms swaying in the breeze and a musky hint of freshly laundered clothes. This suitably subtle Valentino perfume is almost shy in its approach, one that glimmers from within without stealing the show. Light, airy, and fragrant, Rock'n Dreams guides the hazy memories before you drop off into a deep sleep or those first moments of tranquility as you wake in the morning. It's calming, soothing, and creamy — a gentle start to the day.
Similar to: Lolita Lempicka Perfume by Lolita Lempicka, Madame Perfume by Jean Paul Gaultier, Jai Ose Perfume by Guy Laroche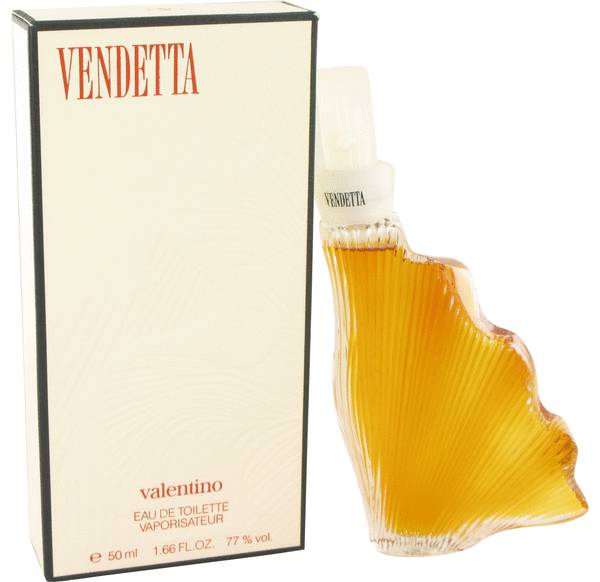 Valentino Vendetta covers an entire spectrum of gorgeously infused notes, waving a fan of colors and scents that seem to form together in one beautiful rainbow all around you. A masterful blend that manages to encapsulate the feeling of unadulterated happiness on a brand new day, Vendetta has a magical influence that reaches dizzying heights from a single spritz. A never-ending sequence or a book with infinite pages, it blends plum, peach, and orange blossom top notes with benzoin, amber, and vanilla base notes in a way that doesn't sound like it should work but, impossibly, it does. One of the best Valentino perfumes to pick your mood up off the floor, it goes perfectly as a transition from day to night.
Similar to: Oscar Perfume by Oscar de la Renta, Samsara Perfume by Guerlain, Ombre Rose Perfume by Brosseau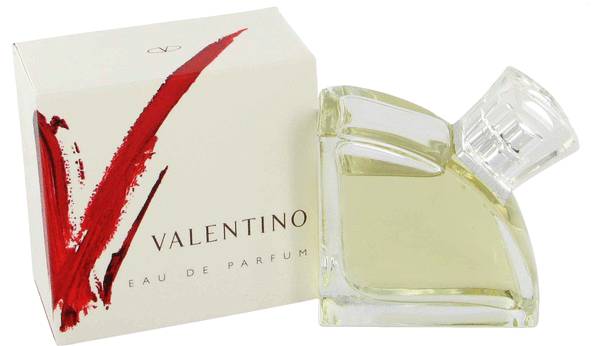 Valentino V is the confident woman sipping a solo drink on an airy terrace by the ocean. It's a fragrance of confidence, of independence, of self-certainty, and pride. This creamy, feminine perfume is one you'll want to rediscover again and again. It's a bottle of chance and promise that spills with endless opportunities of self discovery. Warm, welcoming, and verging on mesmerizing, you'll fall in love with V's sensual woody, floral notes. Tangerine, pink grapefruit, and freesia appear tangled at first, slowly unfurling with time, accompanied by heavy sandalwood, Atlas cedar, and amber at its core.
Similar to: Eclat D'arpege Perfume by Lanvin, Envy Me Perfume by Gucci, Boss Perfume by Hugo Boss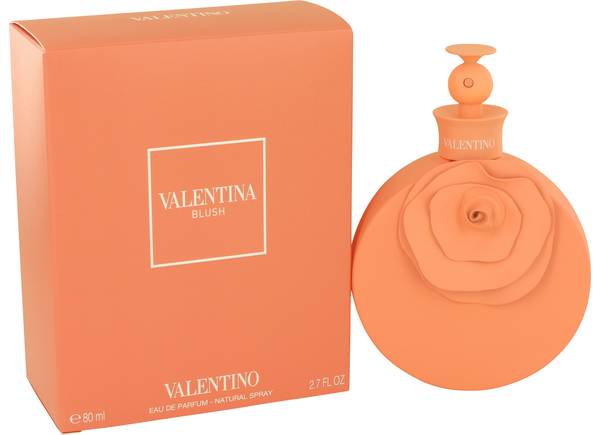 Sweet and innocent, Valentino Valentina Blush evokes an almost motherly feel of care and attention with its very-cherry base. A youthful fragrance with big eyes and a cautious smile, it's soft and approachable with a gently beating heart. This is a reminder of teenage years, but the good ones: first crushes, treasured secrets, and closest friends. Valentina Blush is a pink peppered giggle and a praline-dipped smile, with a long enough performance to stay soothingly on the skin all day. Valentina Blush is the best Valentino perfume to transport yourself back to simpler times.
Similar to: The One Perfume by Dolce & Gabbana, Lady Million Perfume by Paco Rabanne, Hugo Perfume by Hugo Boss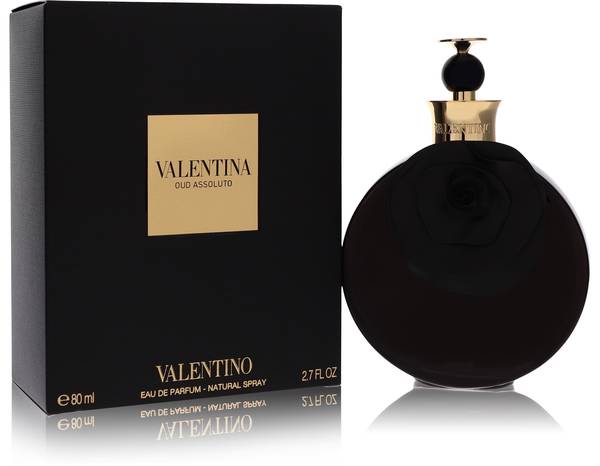 Contrary to its name, Valentino Assoluto Oud isn't an Oud-heavy fragrance. While its darker, intense woody notes do shine through, they do so in a way that's more complementary rather than overbearing. Assoluto Oud is the scent of adventure, of leather jackets and dark lipstick, of fast cars and late nights, of hedonism and invitation. Smokey and sweet, it's most definitely an evening-time fragrance, and one that deserves to be saved for the most dizzying of late nights. While orange blossom brings this Valentino perfume back to earth, cardamom whisks it away to Arabian lands, and Bulgarian rose brings it all together with one sweeping motion.
Similar to: Black Opium Perfume for Women by Yves Saint Laurent, Crystal Noir Perfume by Versace, Armani Si Perfume by Giorgio Armani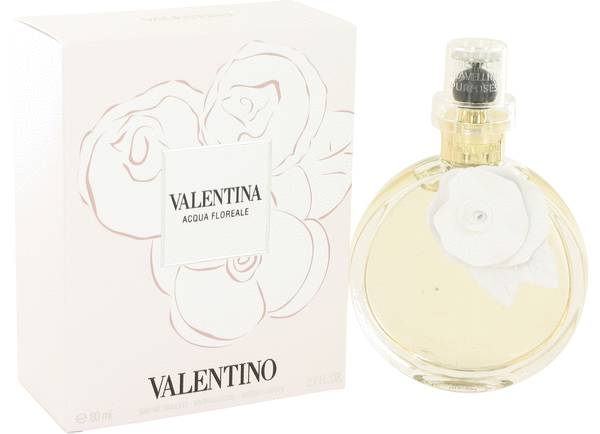 Walk into a florist and you'll breathe in the scent of Valentino Valentina Acqua Floreale. Fresh, airy, and light, this white floral perfume is alluring and pure, with a universal appeal that's suitable for all kinds of daytime occasions. Its effervescent nature ensures bountiful enjoyment when breathing in its notes of bergamot and orange blossom. A balmy stroll along European promenades or a springtime wedding, Valentina Acqua Floreale's middle notes of mimosa, tuberose, and jasmine come together as the companion you didn't know was missing.
Similar to: Kenzo Flower Perfume by Kenzo, Jimmy Choo by Jimmy Choo, Jean Paul Gaultier Perfume by Jean Paul Gaultier
Summary
Women's Valentino perfumes stand above the rest when it comes to embodying that classic, feminine spirit. The best Valentino perfume varies from woman to woman and you'll find a huge range here at FragranceX. Discover the best Valentino perfume for her as well as plenty of other discounted brands and scents.
Looking for learn more about fragrances for women and men? Read on in these perfume guides:
---
Georgie Darling is a freelance lifestyle and travel writer from London, England. Her work has been published in Grazia, HuffPost, YAHOO!, Culture Trip and Fodor's amongst others. When she's not writing, Georgie spends most of her time travelling to new countries and scuba diving. She's been an avid fragrance lover since a young age and considers Alaïa by Alaïa Paris to be her signature scent.
Subscribe via Email
Get the best of FragranceX delivered straight to your inbox