Dec 16, 2021
|
10 min Read
12 Best Jo Malone Perfumes of All Time
Classy and iconic, Jo Malone perfume is a staple brand that promises consistently intricate blends and some masterful perfumery. This quintessentially British company is responsible for an entire orchestra's worth of beautiful notes. Some are dazzling, others serene, and plenty dance between the seams in the middle.
Many of us already have a best Jo Malone perfume in mind. But with so many enticing bottles out there, it's understandable if you have a favorite shortlist rather than one standalone bottle.
The epitome of luxury, Jo Malone perfume for women is always a brilliant choice, whether for yourself or for another important woman in your life. Read on for our top blends and bottles of Jo Malone perfume for her.
Best Jo Malone Fragrances for Women
Spray Jo Malone's Lime Basil & Mandarin and feel the sunshine burst out behind the clouds, with gentle raindrops of citrus fruits reflecting their colors all around you. A hefty dose of all things wonderful, this popular Jo Malone fragrance is absolutely a summer offering. It's the delicious first bite you take into a segment of orange, or the gentle spritz of lime juice on your freshly cut watermelon. It accentuates good moods, counteracts bad moods, and evokes a feeling of happiness and contentment for anyone who breathes it in.
Smooth, pastel-colored sea glass tossed around the waters, the crashing of the ocean waves, and a sprinkling of coarse sea salt — that's the smell of Jo Malone's Wood Sage & Sea Salt. The fragrance equivalent of breathing in the scent of nature, Wood Sage & Sea Salt is the refreshing water washing over your body and the feeling of rebirth when you break the surface. This aromatic, marine-hued perfume is far more masculine than feminine, designed with notes of grapefruit, sage, and ambrette to be sobering and awakening. It's a surefire way to wake yourself up in the morning. One of the best Jo Malone perfumes for when you need that extra burst of energy.
Pretty and sweet: you'll wear Jo Malone's Mimosa & Cardamom for Sunday brunches or afternoon tea with your closest friends and family. This lighthearted scent is one of gentle chatter and peals of laughter. It's easygoing and inoffensive all around. A perfect bottle for gifting, Mimosa & Cardamom's yellow floral accords are just as delightful as a freshly picked bunch of daffodils. Tonka bean provides a steady heartbeat of a base note, providing a soft, sophisticated perfume that you'll run to from early spring right the way through to late fall.
Jo Malone's Yuja is a cool, exotic holiday in faraway lands. It's an extremely unique fragrance, combining the thrill of the outdoors with its spark of citrus fruit and the comforting familiarity that comes from a woody, aromatic perfume. It's the scent of early morning hikes, of cedar, fresh air, pine and water, with that slight breathlessness and plenty of anticipation. Citrus-filled and ever so slightly minty, this divine scent is a mood booster that works best in the warmer months. Take it with you on vacation to instantly bring back those memories when you return. Quite possibly the best Jo Malone perfume for when you need to relax.
For more of the best citrus fragrances, read on in the Best Citrus Perfumes of All Time guide.
Those first few dates and the joy of getting to know someone new — Jo Malone's Osmanthus Blossom is a scent of new love and all of its potential. This fruity, floral fragrance is one of anticipation and enjoyment — of a gently racing heartbeat and surprise romantic gestures. A carefree perfume that sits firmly on cloud nine, its base note of cashmere wood is the only consistent sign of reality when you breathe this one in. Its prime note — osmanthus — is a pure, unadulterated joy that promises good things are approaching.
Picture an early morning walk through mist-covered grasses and cherry blossom trees gently blowing in the breeze above you. Jo Malone's Sakura Cherry Blossom is a tranquil escape into a place where peace reigns supreme. This floral fragrance welcomes with a subtle citrus blend — a quick twist of lemon that brightens its appeal akin to a fleeting ray of sunshine in gray skies. Invigorating and refreshing, it's a spring-ready scent that promises a skip in your step and a new beginning. Breathe in its layers of queen rose, delicate mimosa, mandarin, and bergamot as you tumble into a world of zen. Could this be the best Jo Malone perfume for a night in by a roaring fire? It could.
The zesty older sibling of Cherry Blossom, Jo Malone's Orange Blossom is brighter, livelier, more impatient, and insistent on your presence. It's the burst of enthusiasm craved on cooler mornings or the first sip of an iced drink on seriously warm afternoons. This is a tonic of a fragrance, masterfully blending orange blossom and water lily that hops, skips, and jumps from one lily pad to another leaving an orange-hued trail in its path. Youthful and energetic, it's a burst of electricity with a luxurious appeal.
Jo Malone 154 is a steady look that holds for just a second too long, leaving you to second guess its approach and true intentions with an aromatic question mark at the end. This unisex scent leans towards the masculine end of the spectrum, in a fresh, clean, classy skin scent that leaves the scene with a hint of spice. This complex scent carefully balances on the tightrope of being a familiar yet questioning fragrance. It's among the best Jo Malone perfumes for fall and winter as a subtle addition to your outfit.
That British charm really comes to light with a quick spritz of Jo Malone English Pear & Freesia. Encompassing an English air of elegance and self-assuredness with a beautiful bouquet of notes, this suave bottle is a constantly flowing realm of poetry that surges through the wind. It's a white ribbon curling in the breeze, with ripe juicy pears and a burst of fresh melon. Musk and patchouli bring this fragrance back down to the ground with a soft yet consistent landing. Sweet and minimalistic, this classic blend is always primed and ready to present.
Carefully picking your way through the woods with verdant green grass tickling your knees and vibrant, gently swaying bluebells in every direction, Jo Malone's Wild Bluebell is a hazy, flower-filled dream that echoes summer memories and smudges of the past. Dewy and green, Wild Bluebell infuses powdery violet with something cooler, an early morning solo stroll with just your thoughts for company. One of the best Jo Malone fragrances, this calming bottle is a countryside escape with a sheer finish. Its gentle, heavenly drydown makes it the best Jo Malone perfume for slow, leisurely weekend activities.
Jo Malone's Basil & Neroli is sensual yet simple — an understated one liner rather than a jumbled paragraph and a sleek, chic bun rather than a hurried ponytail. Modern and fun, Basil & Neroli is an enchanting first encounter with a sexy, clean appeal. A signature scent in the warmer months, this beautiful perfume from Jo Malone has the feeling of all-round freshness and comfort, like flying first class with all of the trimmings. It's a scent of being put together, one that dilutes chaos and replaces it with something far more tailored and refined.
Just as romantic as its name would suggest, Jo Malone's Red Roses is an overflowing bouquet of freshly picked blooms, each standing to attention with luscious red and pink petals. A fragrance that hits you with the same overwhelming joy as its real life counterpart would, it's delicately blended with lemon, mint, and beeswax to ensure an intricate perfume that guarantees plenty of compliments. Its drydown never hastens to stay close — a trailing of petals following in your path with a hint of violet leaf among them. This is the best Jo Malone perfume for taking you away from all your cares.
For more of the best rose fragrances, read on in the Best Rose Perfumes of All Time guide.
While Jo Malone's Pomegranate Noir opens with that first zesty burst of color that you'd expect, it continues in a far more layered style, using its wide array of notes to create a fragrance that's multi-dimensional and exceptionally impressive. One of the most complex Jo Malone perfumes for women, Pomegranate Noir is deep and thoughtful, with woody and warm spiced notes that put it on a pedestal far above your usual fruity perfume. Unconventional from start to finish, it's a never-ending tale of rhubarb, watermelon, guaiac wood, and amber. And that's just the start of the never-ending rain of notes here.
Jo Malone's Velvet Rose & Oud is sultry and voluptuous — a mouthful of fragrance that you'll gulp down eagerly before even considering coming up for air. A fragrance with a truly provocative appeal, it's heavier than most Jo Malone perfumes thanks to its underlying oud basis. Potent rose is alluring and attractive, sexy and silky rather than just merely pretty — a word that would simply not do it enough justice. Breathe in a pinch of sweetness in the form of praline and enjoy its stunning longevity. One of the best Jo Malone perfumes for wearing day to night.
For more about what oud smells like and other oud perfumes, read on in our What Does Oud Perfume Smell Like? guide
Tall and stately like its namesake oak, Jo Malone's English Oak & Redcurrant is levelheaded and composed with a hint of redcurrant flavored fun. This woody, fruity scent fuses the gap between a weekday and weekend fragrance, skipping carelessly from one side to another and ensuring a bright and welcoming approach on either occasion. Light and sophisticated, it's more of a subtle hand hold under the table than an overt display of affection, but it's consistent in its form with a soft, warm, and almost comforting nature. It's a firm favorite all the way through the year.
Summary
It's hard to top Jo Malone when it comes to the best British perfumeries. With a scent for every season, you'll find a full range of the best Women's Jo Malone perfume here at FragranceX. But they come with a warning: once you've stepped into the world of the best Jo Malone fragrances, you'll find yourself harboring quite the collection.
For more of the best fragrance brands and scents, read on:
---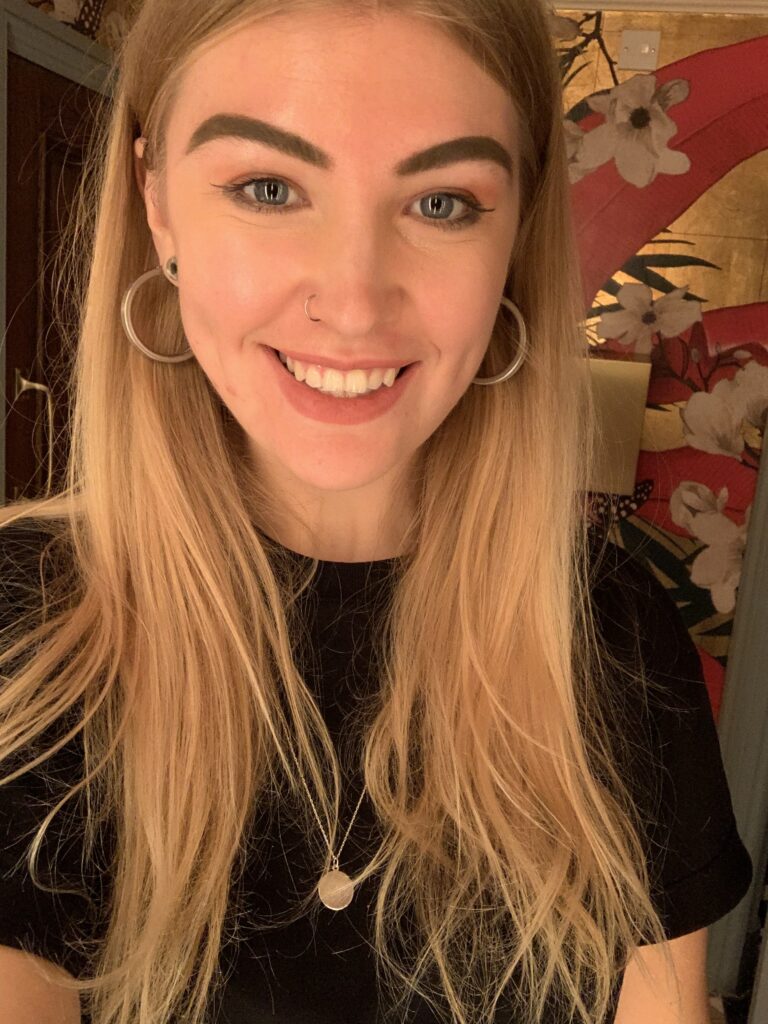 Georgie Darling is a freelance lifestyle and travel writer from London, England. Her work has been published in Grazia, HuffPost, YAHOO!, Culture Trip and Fodor's Travel amongst others. When she's not writing, Georgie spends most of her time traveling to new countries, cooking unusual recipes or scuba diving.
Subscribe via Email
Get the best of FragranceX delivered straight to your inbox