Aug 16, 2022
|
8 min Read
9 Best Arabic Perfume Brands (and Their Best Fragrances)
Arabic perfumes might just be the most decadent in the world. Each scent designed by one of these popular fragrance houses is a work of art in bottled form, masterfully blended using luxurious essential oils sourced from across the globe.
While the best Arabic perfumes have a few things in common (like their endless longevity and premium array of notes) fragrance from this part of the world still varies depending on each country of origin. 
Perfume made in Dubai, for example, usually features a wider range of western and Indian influences. Meanwhile, Saudi Arabian cologne brands and the best Saudi Arabian perfumes tend to be a little lighter with more traditional roots and notes. 
Whatever your fragrance of choice, you'll love discovering the impressive world of Arabian scents whenever you want to feel like a million dollars. Not sure where to start? Read on for all of the best Arabic perfume brands for women.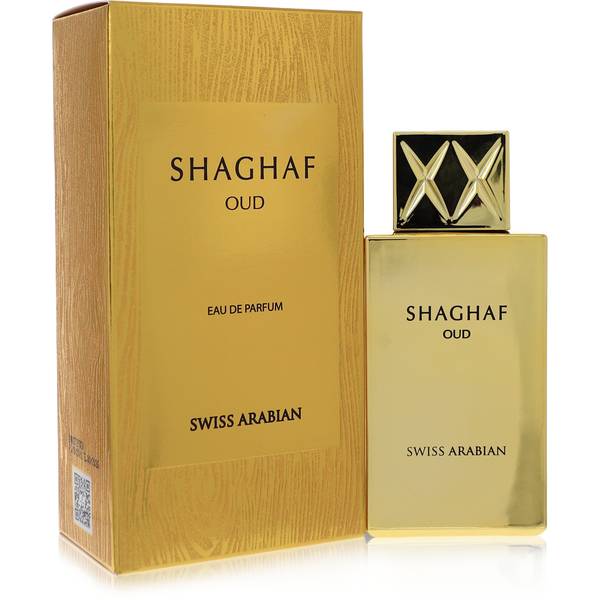 Swiss Arabian fuses together the orient and the west with a range of seamlessly blended yet wholly versatile scents. Each Swiss Arabian fragrance artfully blends cultures and notes, making this a great introductory brand for those with a taste for Arabic perfume. 
Shaghaf Oud is a signature staple that offers a fiery mix of French elegance and oriental opulence with rose, saffron, and vanilla. Amaali is sweet and fresh with pineapple, lemon, and apple while Casablanca is a brilliant evening fragrance with a heavy combination of grape, patchouli, and powdery orris, reminiscent of a busy Moroccan market.
Best perfumes: Swiss Arabian Shaghaf Oud, Swiss Arabian Amaali, Swiss Arabian Casablanca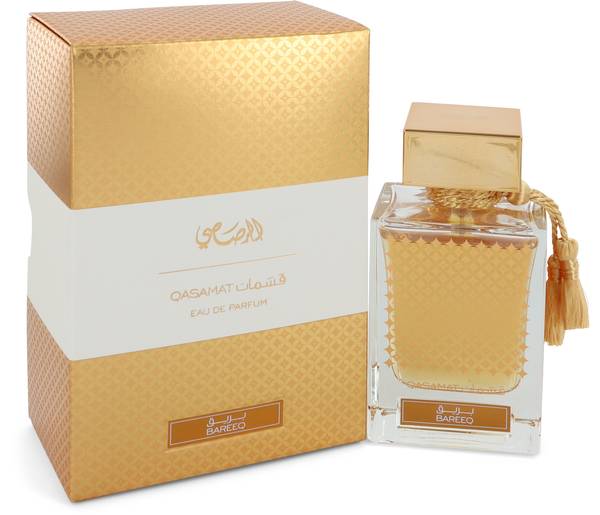 Rasasi was founded in Dubai and embodies the decadence and luxury you'd expect from such a home base. This premium blend is one of the best Arabic perfume brands and offers a large collection of both eastern and western-inspired fragrances. 
Qasamat Bareeq is a fragrance for travelers, incorporating Africa's beauty, Europe's modernity, and Asia's serenity with a range of notes to match. La Yuqawam Orchid Prairie presents a floral, oriental blend of bewitching geranium, vanilla, Indonesian oud, and musk. Qasamat Morhaf offers a unisex mix of lemon, bergamot, and raspberry with a mouthwatering sillage.
Best perfumes: Rasasi Qasamat Bareeq, Rasasi La Yuqawam Orchid Prairie, Rasasi Qasamat Morhaf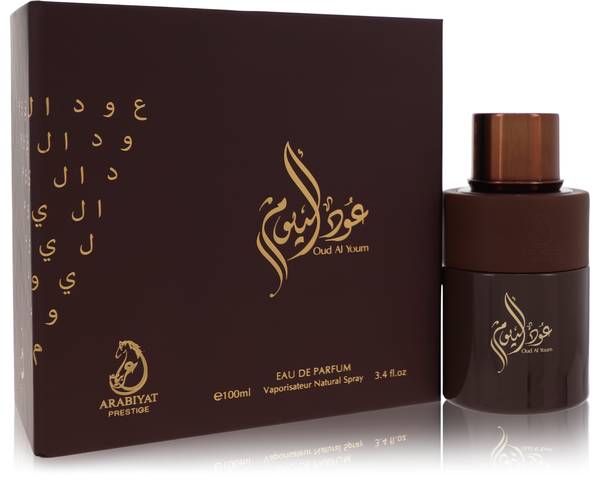 Arabiyat Prestige is another popular Arabic perfume brand hailing from the UAE. Focusing on daily wear scents with a line of "Al Youm" perfume (which translates from Arabic to "today"), each Arabiyat Prestige scent is versatile enough to carry you through daytime and evening occasions. 
Oud Al Youm is a rich, heavy blend with typical characteristic oud notes. Attar Al Youm is a deep, multi-faceted array of oriental notes while Musk Al Youm is pretty and feminine with a softer base that's gentle yet consistent. This perfumer is among the best Arabic perfume brands in the world.
Best perfumes: Arabiyat Prestige Oud Al Youm, Arabiyat Prestige Attar Al Youm, Arabiyat Prestige Musk Al Youm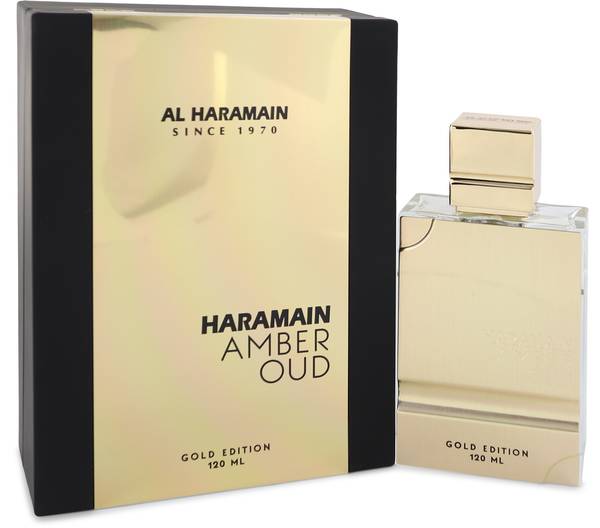 Al Haramain is one of the best Saudi Arabian women's perfume brands. The beloved perfumer grew from a humble family business to a thriving, multi-country operation quickly. Its scents play like music on the skin with individual notes that perform in harmony. Amber Oud Gold Edition is a Saudi Arabian fragrance of luxury living, with fruity, green, and woody accords and a sugar-coated heart.
L'aventure Femme leans more into the western end of the Arabic perfume esthetic with fresh, sweet accords of tropical fruit and flowers. Junoon Noir is a beautiful floral blend with tonka bean and iris heart notes. When it comes to delicious perfume made in Saudi Arabia, Al Haramain ticks all the boxes.
Best perfumes: Al Haramain Amber Oud Gold Edition, Al Haramain L'aventure Femme, Al Haramain Junoon Noir
Attar Collection may be a niche Arabic perfume brand but its scents are no less impressive than its neighbors' fragrances. Offering a variety of potent perfumes, it's one of the best Arabic perfume brands for spritzing once and still enjoying its powers many hours later. 
The Queen Of Sheba is decadent and delicious with a heady mix of tuberose, red rose, jasmine, and citrus. Rosa Galore presents a springtime scent with a chic, elegant mix of blackcurrant, violet, and Damask rose. Hayati is a daily staple loved by women in their 20s and 30s for its floral, berry-hued top notes and whimsical base of white musk, vanilla, and ice cream.
Best perfumes: Attar Collection The Queen Of Sheba, Attar Collection Rosa Galore, Attar Collection Hayati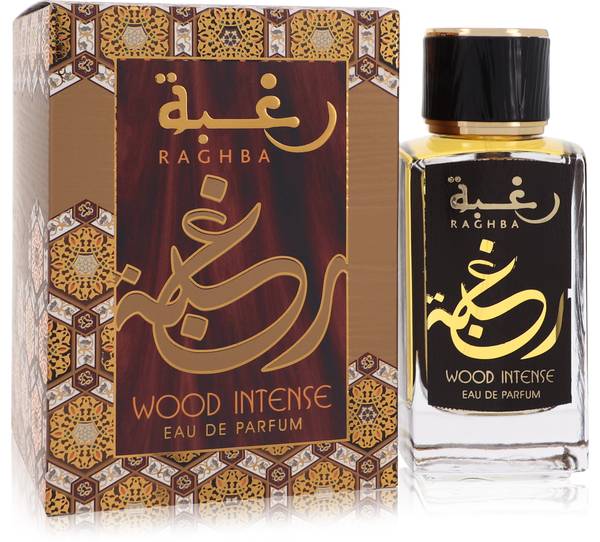 Lattafa is a perfume dynasty from Dubai. A brand loved for its wonderfully detailed scents, many of which boast of impressive longevity, it's an exceptional Arabian fragrance brand for women with a taste of luxury. 
Raghba Wood Intense is one of the best Arabic perfumes for nighttime occasions with an impressive power and sillage to match. Ana Abiyedh I Am White is a soft blend of vanilla, musk, and powdery notes that's ideal for cozy weekend mornings. Ramz Lattafa Gold is stately and impressive with opulent jasmine, sandalwood, guaiac wood, and patchouli notes and excellent longevity on the skin.
Best perfumes: Lattafa Raghba Wood Intense, Lattafa Khaltat Al Arabia Royal Blend, Lattafa Ana Abiyedh I Am White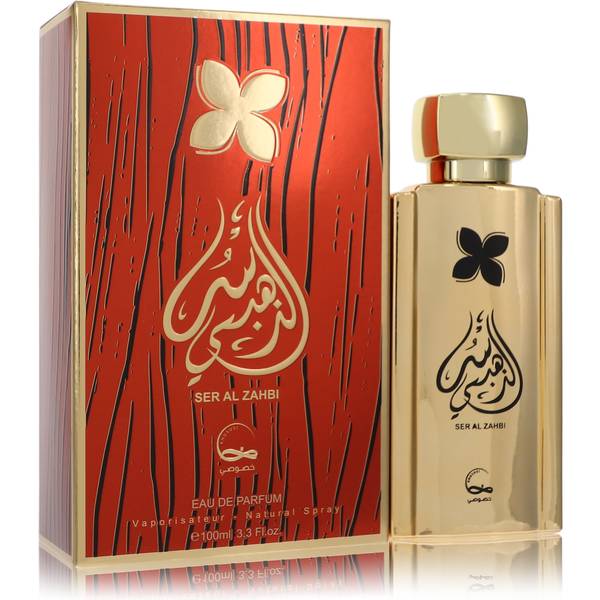 Khususi is an Arabic cologne and perfume brand known for its rich, detailed fragrances that seem to tell a new story with each spritz. Heavily inspired by its UAE heritage with exotic notes to match, each Khusisi perfume is a brilliant example of everything an Arabic scent should be. 
Ser Al Zahbi is a blur of oriental woody notes while Oud Khalis is a sweet, regal blend of oud, cinnamon, and nutmeg. Ser Al Fiddi offers a unisex fragrance that leans towards the masculine end with a spicy finish. Khususi's fragrances are among the best Arabic perfumes for special occasions.
Best perfumes: Khusisi Ser Al Zahbi, Khususi Oud Khalis, Khusisi Ser Al Fiddi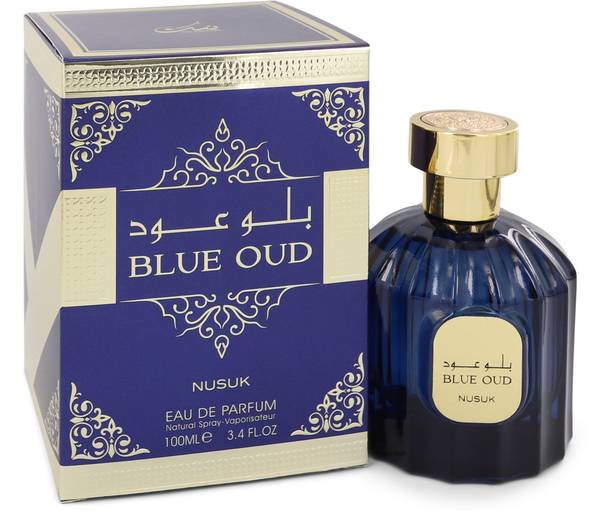 Nusuk is a sophisticated Dubai perfume brand and is one of the most popular Arabic fragrance houses. Mostly focusing around rich, intense oud notes, each Nusuk perfume perfectly balances its base with unique twists. 
Blue Oud is aromatic and fruity, blending fresh, spicy accords with sea notes and a hint of geranium. Amber Oud is perfect for those with a sweet tooth, thanks to its delicious caramel aroma. It's one of the best perfumes made in Dubai for those looking to get accustomed with oud fragrances. Musky Rose is intriguing and captivating, with floral notes, vanilla, and musk.
Best perfumes: Nusuk Blue Oud, Nusuk Amber Oud, Nusuk Musky Rose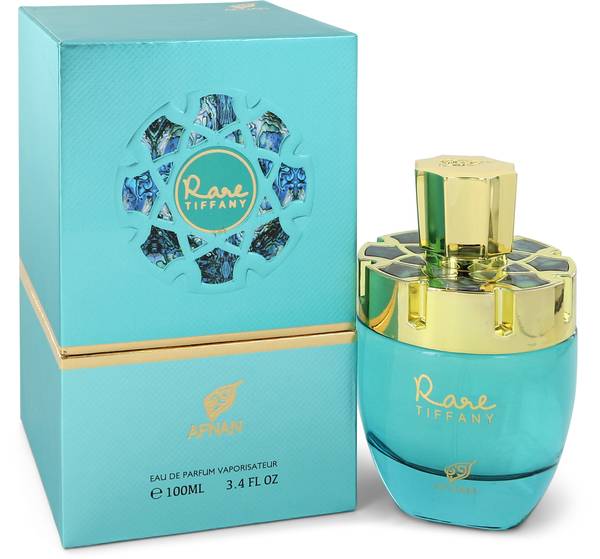 Afnan is sold in more than 30 countries and is a popular Arabic perfume brand for women around the world. Fusing together its heritage from the UAE and its global appeal, it's home to a large range of Arabic scents with western touches. 
Rare Tiffany's beautiful aquamarine bottle paves the way for a just-as beautiful bouquet of rose, jasmine, and ylang-ylang. Modest Pour Femme Deux is one of the sweetest Arabic perfumes with a mouthwatering offering of caramel, chocolate, cherries, and raspberries. Ornament Purple Allure is somehow citrus, gourmand, floral, and spicy all at once and is one of the most versatile scents around.
Best perfumes: Afnan Rare Tiffany, Afnan Modest Pour Femme Deux, Afnan Ornament Purple Allure
What is Arabic Perfume?
Arabic perfume is powerful, heady and intense. Many Arabic perfumes for women feature an oud base with an elegant bouquet of fruity and floral top notes accentuated by opulent touches. Some of the best Arabic fragrance brands include Al Haramain, Swiss Arabian, and Arabiyat Prestige. 
Summary
From sweet, woody Saudi Arabian perfume companies to western-inspired decadent Dubai perfume brands, the world of Arabian perfume is one you'll love delving deeper into. You'll find a large range of famous perfume brands made in Dubai, the wider UAE, and Saudi Arabia here at FragranceX, all sold at discounted prices.
---
Read on for more of the most popular scents available: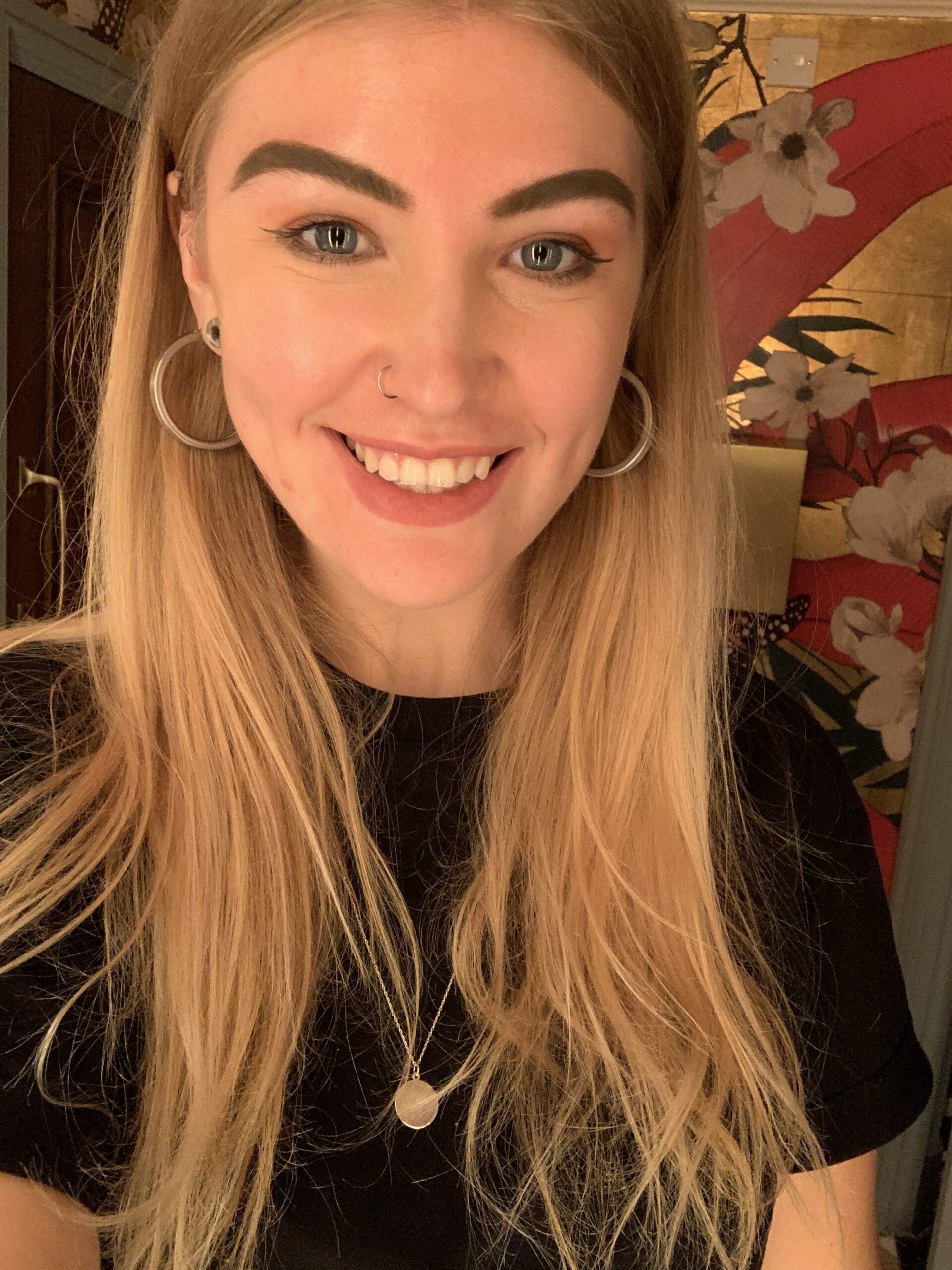 Georgie Darling is a freelance lifestyle and travel writer from London, England. Her work has been published in Grazia, HuffPost, YAHOO!, Culture Trip and Fodor's amongst others. When she's not writing, Georgie spends most of her time travelling to new countries and scuba diving. She's been an avid fragrance lover since a young age and considers Alaïa by Alaïa Paris to be her signature scent.
Subscribe via Email
Get the best of FragranceX delivered straight to your inbox