Mar 22, 2022
|
9 min Read
10 Best Elizabeth Taylor Perfumes of All Time
Who wouldn't want to smell like one of the most popular classic Hollywood film stars? Or, at the very least, pampered with one the scents worthy of the Taylor name 
In today's crowded beauty landscape, we take celebrity fragrances for granted. You don't even need to be an A-list star to have at least one namesake perfume. But that was far from the case in the 1980s when Elizabeth Taylor first launched her groundbreaking fragrance range. In fact the storied actress is widely credited for pioneering the genre of celebrity branded fragrances.
Just how staggering is the success of Elizabeth Taylor perfumes? White Diamonds has generated more than $1.5 billion in sales since it first launched in the 1990s. Reportedly, someone buys a bottle of the scent every 15 seconds somewhere in the world.
According to reports, the bulk of Taylor's estate — valued by some as high as $1 billion — came mostly from revenue generated from fragrances bearing her name, not from her illustrious acting career. 
Here's a look at the 10 best Elizabeth Taylor perfumes of all time.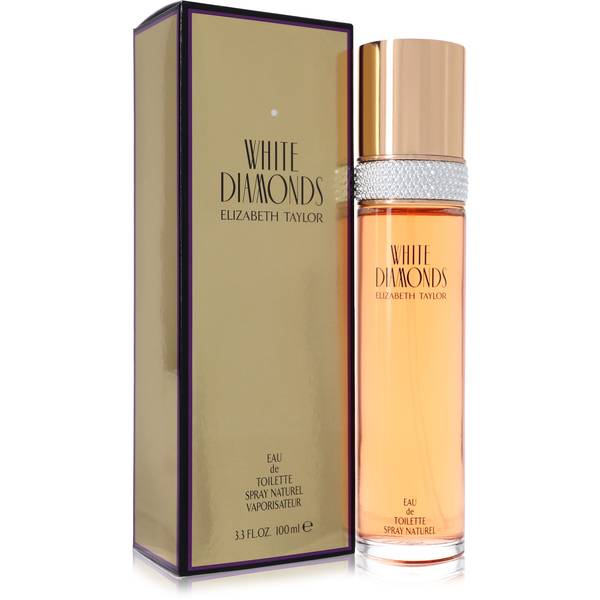 White Diamonds is an iconic scent that has been a top seller since it launched over three decades ago. While it's widely considered one of — if not the best Elizabeth Taylor perfume on the market, it's a scent best suited for more mature women. This isn't a fragrance to give to a teen or even a 20-something.
White Diamonds is an old-time classic powdery floral that works flawlessly year-round for a 40-plus and is as appropriate for a fun weekend activity as it is in an office setting. White Diamonds also offers strong projection and sillage, so a little goes a long way. 
Recommended related fragrances: Kenzo Jungle Elephant By Kenzo, Escada Magnetism By Escada, Le Parfum Elie Saab Perfume by Elie Saab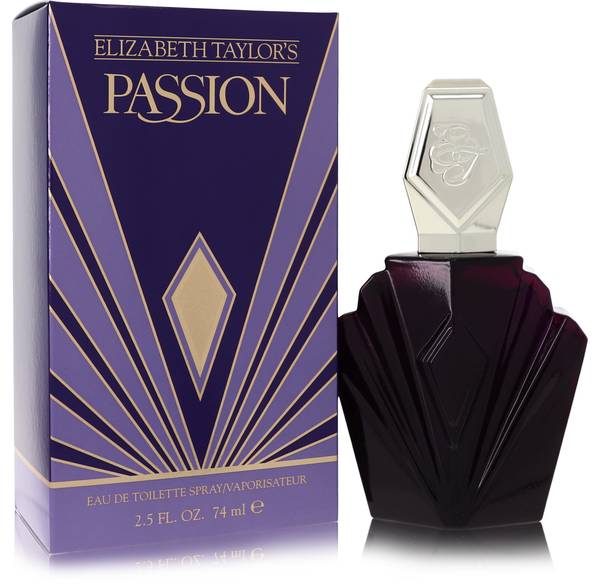 True to its name, Passion is one of the boldest Elizabeth Taylor fragrances money can buy. It's often thought to be the "Elizabeth Taylor as Cleopatra" fragrance because of its dark boldness, reflected in the sharp, dark purple bottle.
Passion is loaded with a long list of accords, but it's the woody base notes that linger longest and strongest. They include leather, sandalwood, musk, cedar, and vanilla, and they make this scent a wonderful winter-time and after-dark scent. 
Recommended related fragrances: Angel Eau Sucree By Thierry Mugler, Blu Mediterraneo Arancia Di Capri Perfume By Acqua Di Parma, Prada Les Infusions de Mimosa
This floral Elizabeth Taylor perfume for women is balanced by green and fresh accords like green leaves, lily of the valley, gardenia, peony, orchid, and carnations, making it a wonderful and ageless summer and spring scent. Whether you're heading to the office, brunch, or a garden party, Gardenia Elizabeth Taylor is one of the most refreshing, succulent scents you could reach for. 
The thing that's so special and unique about it is that it manages to do all this without being too earthy or vegetal. Through the whole life of the fragrance there's always a glamorous sophistication worthy of the Elizabeth Taylor name. Gardenia Elizabeth Taylor also comes in a lovely green, flower-topped bottle that makes it look a lot more expensive than it actually is — an ongoing theme with the actress' fragrances. This is among the best Elizabeth Taylor perfumes for spring and summer.
Recommended related fragrances: Moschino Cheap and Chic White Clouds,  Kenzo Jungle Elephant By Kenzo, Paloma Picasso Perfume by Paloma Picasso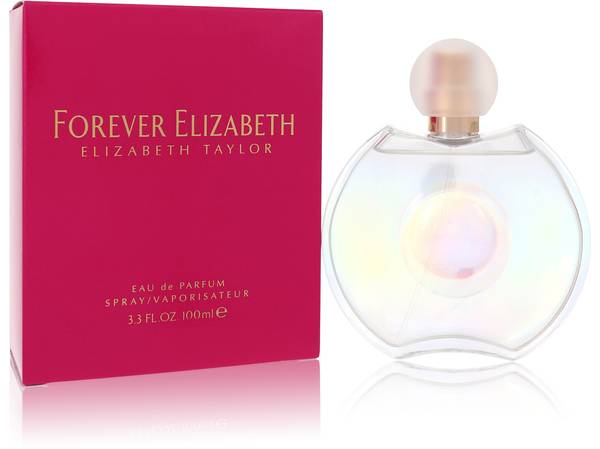 For anyone looking for a year-round, soft scent that's easy to wear and completely inoffensive, Forever Elizabeth is a fantastic option. The fact that this floral is so versatile and easily wearable is also why it's a popular choice for a gift — especially for anyone looking for a budget gift that appears a lot more expensive than it actually is.
Fresh, crisp notes like apple, Italian mandarin, and blackberry round out floral ones like jasmine, orchid, rose, and violet in this beautiful perfume. That said, this is a very light fragrance, which means if you want it to last you'll have to layer it with something else or carry a small bottle in your purse. 
Recommended related fragrances: Madame Rochas By Rochas, Un Jardin Sur Le Toit By Hermes, Vetiver Ambrato By Bois 1920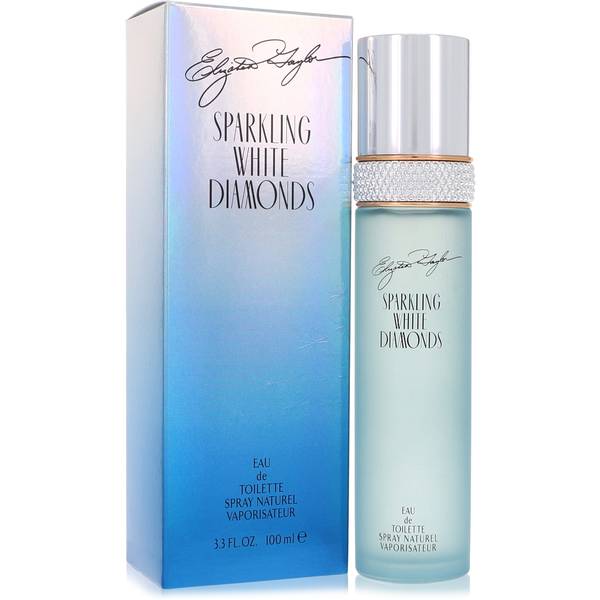 No Elizabeth Taylor perfume list would be complete without Sparkling White Diamonds. This fragrance is the epitome of the glitz and glamour and love of jewelry that we all associate with Elizabeth Taylor.
Rows of glittering rhinestones accent the gorgeous bottle to complement the white floral scent that oozes Hollywood glam. But this isn't a scent only to be worn with diamonds after nightfall. It's also one of the best Elizabeth Taylor perfumes to wear by day because it's on the light side and very fresh. It also offers great projection and soft musk undertones to add dimension and a touch of sex appeal. 
Recommended related fragrances:  Mitsouko Perfume by Guerlain, Samsara Perfume by Guerlain, Knowing Perfume by Estee Lauder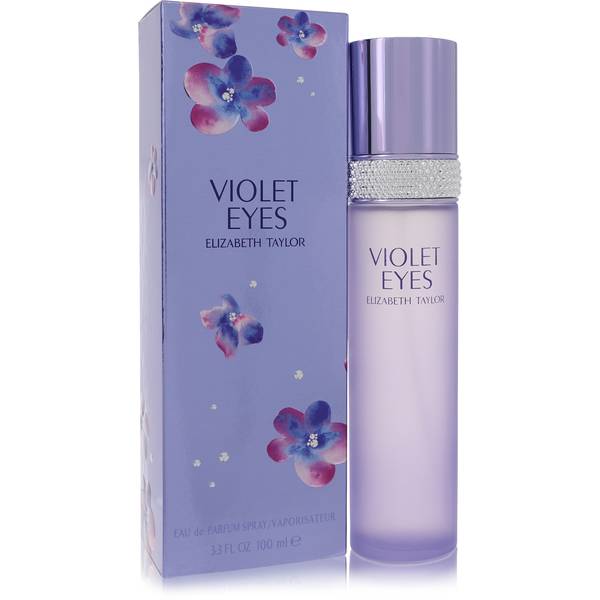 We have another beauty of a bottle here with Violet Eyes Elizabeth Taylor. From the bling accents to the violet hue, this fragrance flacon is truly display worthy and a wonderful reflection of the classic and elegant scent inside.
Like White Diamonds, this is one of the best Elizabeth Taylor fragrances for a mature woman looking for something calming and versatile to wear in any situation. Notes of peach, rose, jasmine, peony, amber, and cedar create a sweet and savory appeal. 
Recommended related fragrances:  Red Door by Elizabeth Arden, Modern Muse Perfume by Estee Lauder, Pink Sugar Perfume by Aquolina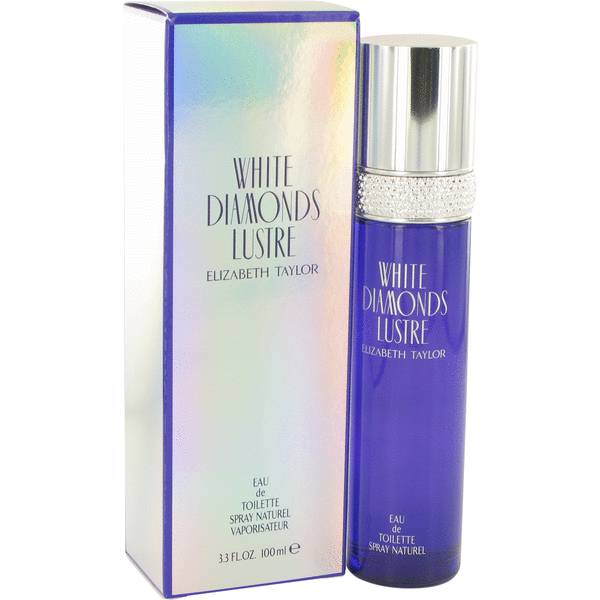 The sparkle on the bottle of this Elizabeth Taylor perfume may leave you thinking that it's just for after nightfall, but we encourage you to think again. The floral fruity scent starts with notes of raspberry, pear, bergamot, orange, jasmine, and orange blossom. Those are rounded out by amber, vetiver, sandalwood, and musk for a woody underbelly.
All in all, this is a fun, effervescent, and lively fragrance. It's one of the best Elizabeth Taylor perfumes for weekend brunch or any time you're looking for a little balanced sweetness. While many of Elizabeth Taylor's scents veer to the mature side, White Diamonds Lustre would work as well for an older woman as it would for a teen or twentysomething. 
Recommended related fragrances:  Rumeur 2 Rose By Lanvin, Very Irresistible Sensual By Givenchy, Crystal Noir Perfume by Versace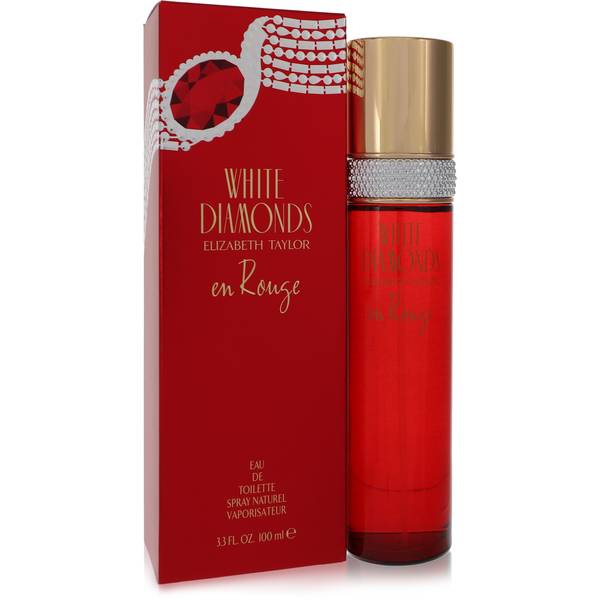 Thanks to the popularity of the original 1991 White Diamonds, Elizabeth Taylor regularly adds variants. One of the latest, White Diamonds En Rouge, stands out with its dramatic crimson red lipstick-inspired bottle. This uniquely bold but approachable flacon will add a delightful pop to any vanity.
One of the most eye-catching Elizabeth Taylor perfumes for her, White Diamonds En Rouge is a bit dry but develops to increasingly sweet (thanks to its hint of rose) and very sexy with vanilla, patchouli, amber, and vetiver. Despite all this, it's very wearable and not overpowering, working as well for a business dinner as it does for date night. 
Recommended related fragrances: Hypnotic Poison By Christian Dior, Very Good Girl By Carolina Herrera, Burberry Body Perfume by Burberry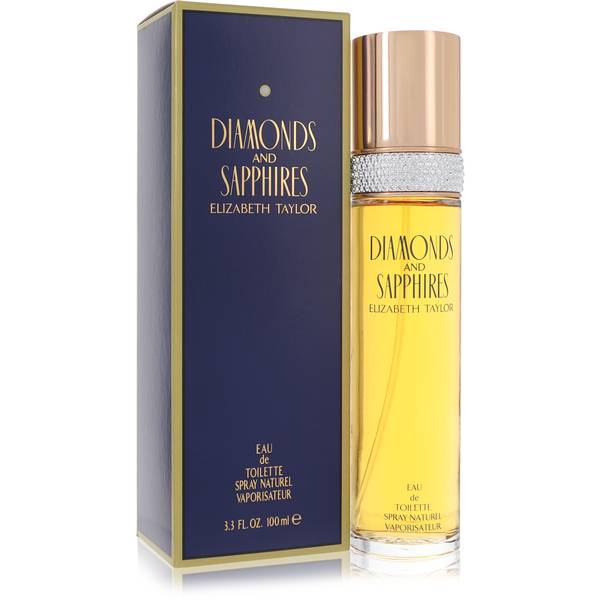 Women's Elizabeth Taylor perfumes are often paired with glitz and glam, and this scent's name takes it a step further with the theme of diamonds and sapphires. Yet it might surprise some that it's a green floral with light fruity notes and a hint of spice rather than a straightforward woody scent.
The sweet and spicy notes don't make this fragrance any less lovely, though. Women of any age can love and appreciate Diamonds and Sapphires, thanks to its sophisticated base notes of vetiver, amber, and musk, balanced by unexpected rhubarb, rose, jasmine, and ylang-ylang. A garden of spring flowers and fruits grace the top notes. The biggest surprise though is the amazingly low price, making this the best Elizabeth Taylor perfume on a budget.
Recommended related fragrances: Stella By Stella McCartney, Karl Lagerfeld Sun Moon Stars, Marc Jacobs Daisy Eau So Fresh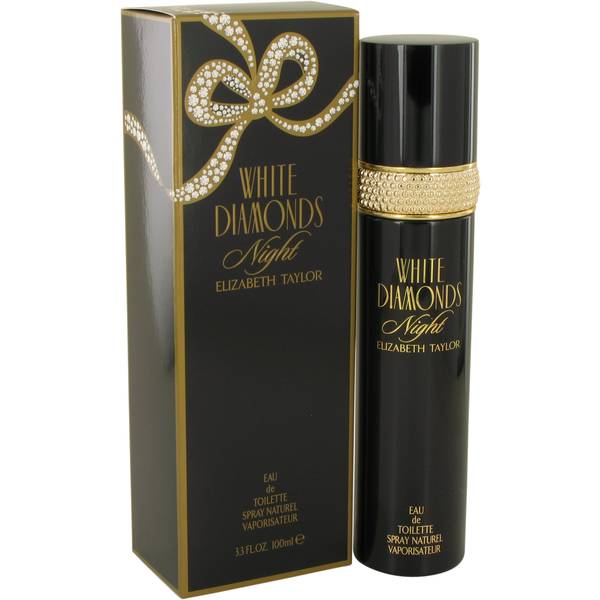 Yet another stellar successor to the ever-popular White Diamonds original, White Diamonds Night is, true to its name, luxe, creamy, bold, and sensual. The blend of fruity and woody notes make this perfume from Elizabeth Taylor versatile enough to appeal to a wide range of women in terms of age and taste.
That said, it's best saved for cooler weather as it's on the heavy side. It's one of the best Elizabeth Taylor perfumes for her for a date night or a fun night out with friends.
Recommended related fragrances: The One Perfume by Dolce & Gabbana, Annick Goutal Bois d'Hadrien, L'air Du Temps Perfume by Nina Ricci
What Are Elizabeth Taylor Perfumes?
Elizabeth Taylor perfumes are often sweet, woody, and always luxurious. Passion and White Diamonds were among Taylor's the brand's first successes. Unlike many stars who outsource their fragrances, Taylor is said to have personally supervised the production of each of the fragrances that bore her name.
The Cleopatra star created her scents in collaboration with Elizabeth Arden, though today they're sold in partnership with Revlon.
Summary
Elizabeth Taylor perfume is nothing short of an empire. There are nearly two dozen scents that bear the actress' name (new ones have been added since Taylor's death). Nearly all of them are arguably classics given their groundbreaking and long-lasting popularity.
It's also worth noting that a portion of the profits generated by these products supports The Elizabeth Taylor AIDS Foundation, so you can't really go wrong by snagging any of the best Elizabeth Taylor perfumes on this list.
Looking for learn more about fragrances for women and men? Read on in these perfume guides:
---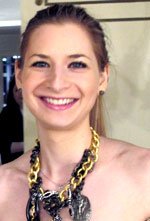 Sharon Feiereisen is a freelance writer who specializes in fragrance, makeup, wellness, health, skincare, and general lifestyle topics. Her work has been published in Time Out, Newsday, The Knot, Teen Vogue, Business Insider, Real Simple, and Hamptons Magazine among many other print and online outlets. When she's not writing about new, exciting fragrances, you can usually find her on an airplane or at a boutique fitness studio.
Subscribe via Email
Get the best of FragranceX delivered straight to your inbox