Jun 23, 2023
|
10 min Read
Versace Crystal Noir Eau de Parfum: A Luxurious and Enduring Fragrance
In the depths of my imagination, there exists a city shrouded in mystery and allure.
It's a city that symbolizes love and romance but passion and longing as well.
It's a city that evokes a kaleidoscope of emotions, where every street corner holds the potential for a unique encounter or an instant connection.
From the enchanting whispers exchanged in cozy cafés to the stolen glances beneath the Eiffel Tower's luminous glow, Paris is the city I imagine when I dream.
It is a city that dances to the rhythm of heartfelt confessions and stolen kisses in hidden courtyards. It invites the wanderer to move slowly through its enchanting gardens and embrace the intoxicating allure of its timeless beauty.
Will I find love there?
Mystery?
Passion or child-like fun?
Paris. A place that has filled my thoughts and dreams for years, my desire to visit a constant beat inside of me.
And now…the time has finally come for me to go. To see if Paris holds for me all I've hoped for.
With an air of anticipation and a heart brimming with curiosity, I have made the decision to embark on a journey that will unravel the secrets of this captivating city.
As I pack my suitcase and prepare for the unknown, I find myself longing to find a special scent to take with me…a scent that will be synonymous with this journey into a foreign place and a journey into discovering more about me.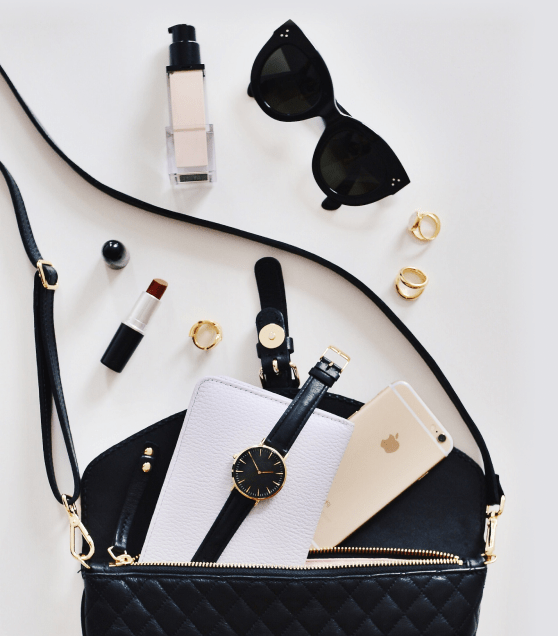 DISCOUNT PERFUME
FOR WOMEN
Discover our range of discounted fragrances that won't compromise on quality
SHOP NOW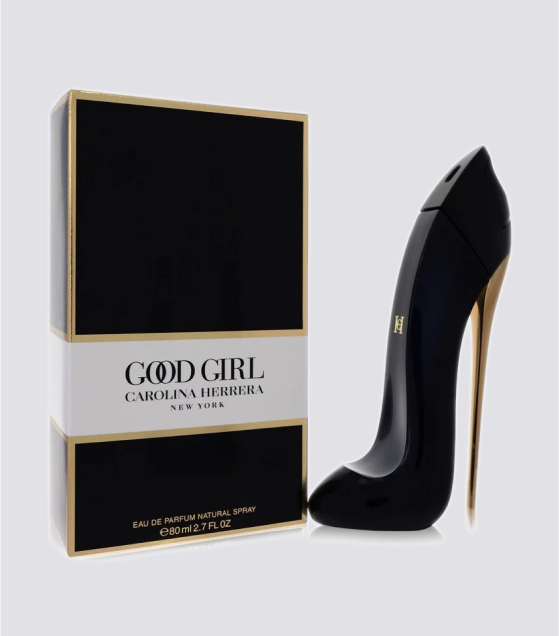 I want a scent that is soft while also strong. A scent that promises to transport with me into a now world of opulence and enchantment. A scent that forever remind me of Paris every time I smell it.
The scent I finally chose to join me on my new journey?
Versace Crystal Noir.
The Essence of Paris: Versace Crystal Noir Eau de Parfum
With its alluring blend of notes and undeniable sophistication, Versace Crystal Noir Eau de Parfum has become the perfect companion for my Parisian adventure.
The first time I experienced the enchanting aroma of Versace Crystal Noir, I was instantly captivated. Though there were other fragrances I also tried, it was the Crystal Noir I came back to time and again.
It may not come as a complete surprise to many that a Versace perfume would be a good choice for a Parisian adventure.
While Versace is an Italian fashion house, it has undoubtedly left a significant imprint on Paris, the city that loves fashion, the city that has become the world's fashion capital.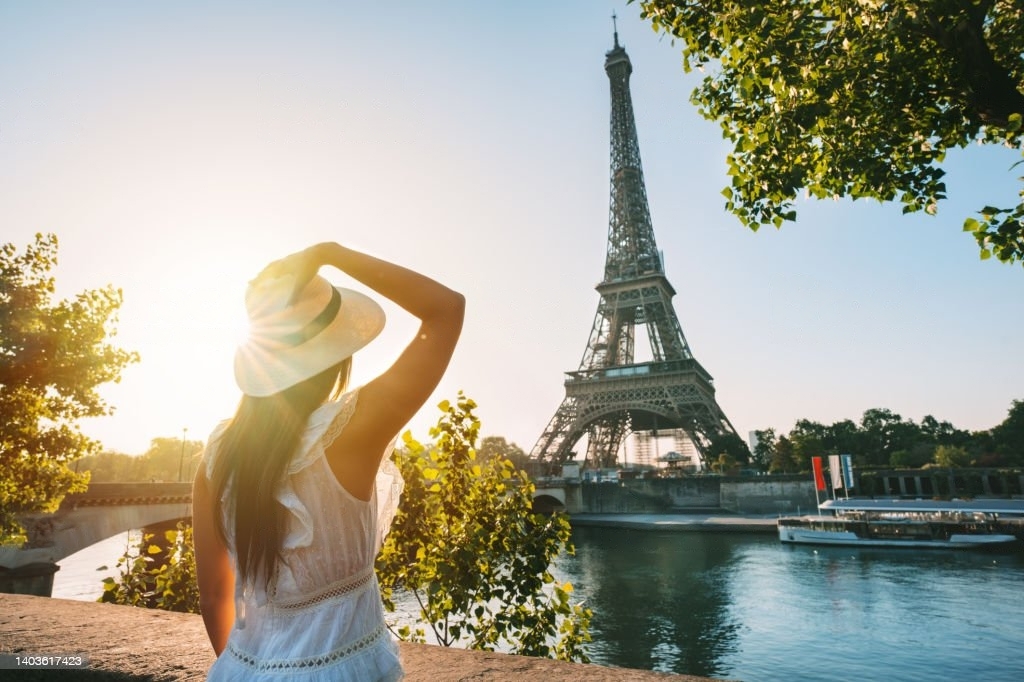 Versace's bold yet elegant fashion lines have continued into its line of perfumes, creating a harmonious blend of style and fragrance that encapsulates the brand's distinct aesthetic and timeless appeal with men, women and unisex fragrance.
With each perfume, Versace seeks to capture the same essence of its fashion creations, desiring the same confidence, seductiveness, mystery, and allure that we've all come to know as Versace.
And when you first smell the magical fragrance Crystal Noir, you will quickly realize how effortlessly Versace has done what it set out to do with this spectacular scent.
Versace Crystal Noir eau de parfum is an amber floral fragrance for women. Crystal Noir was first launched by Versace perfume women in 2004, and the nose behind this sensual masterpiece is Antoine Lie.
Versace Crystal Noir opens with a burst of vibrant pepper and ginger. Cardamom gives a subtle yet intriguing twist to the composition.
This intoxicating combination creates an aura of mystery and allure that perfectly matches the romantic atmosphere of Paris. As the fragrance evolves, the heart reveals velvety floral notes of coconut, gardenia, and orange blossom, then adds a touch of peony for true feminine sensuality.
Finally, the base notes of sandalwood, musk, and amber bring out the full scent of this intoxicating fragrance, enveloping the wearer in a captivating and long-lasting allure.
The rich and creamy sandalwood adds depth and warmth, creating a sensual and velvety base that lingers on the skin. The musk and amber notes further enhance the sensuality of the fragrance, infusing it with a seductive and mysterious aura.
What really gives Versace Crystal Noir such a lasting impression for me is its longevity as well as its versatility.
Like other fragrances from the brand, including my other favorite Versace perfume Crystal Noir, or unique fragrances like Versace Jasmin Au Soleil this fragrance has the remarkable ability to stay with me throughout the day, effortlessly transitioning from morning to evening without losing its enchanting allure.
With such rich and enduring top, middle and base notes, Crystal Noir Eau de Parfum is able to accompany me throughout my day, leaving a trail of elegance (and so many compliments!) wherever I go.
As I wander through the enchanting streets of Montmartre, the fragrance intertwines with the air, creating an aura of elegance and sophistication that harmonizes with the artistic ambiance of the neighborhood. The alluring blend of gardenia, peony, and amber gracefully mingles with the scents of freshly baked pastries and blooming flowers, creating an olfactory symphony that encapsulates the essence of Paris.
In the evenings, Crystal Noir's seductive nature emerges.
The fragrance evokes a sense of intimacy and passion, perfectly complementing the romantic ambiance of a dimly lit restaurant.
With every sip of wine or bite of exquisite cuisine, Crystal Noir enhances the magic of the evening, leaving an unforgettable trace of elegance and sophistication.
"She's effortlessly sexy," it whispers to those watching me, garnering so many compliments and subtle nods when I get up to leave the table.
"She knows who she is and what she likes," it says to others and suddenly I begin to believe it myself.
Later, as I wander through the enchanting gardens of the Jardin du Luxembourg or bask in the golden glow of the Eiffel Tower at night, I can't help but appreciate the timeless elegance of Versace Crystal Noir.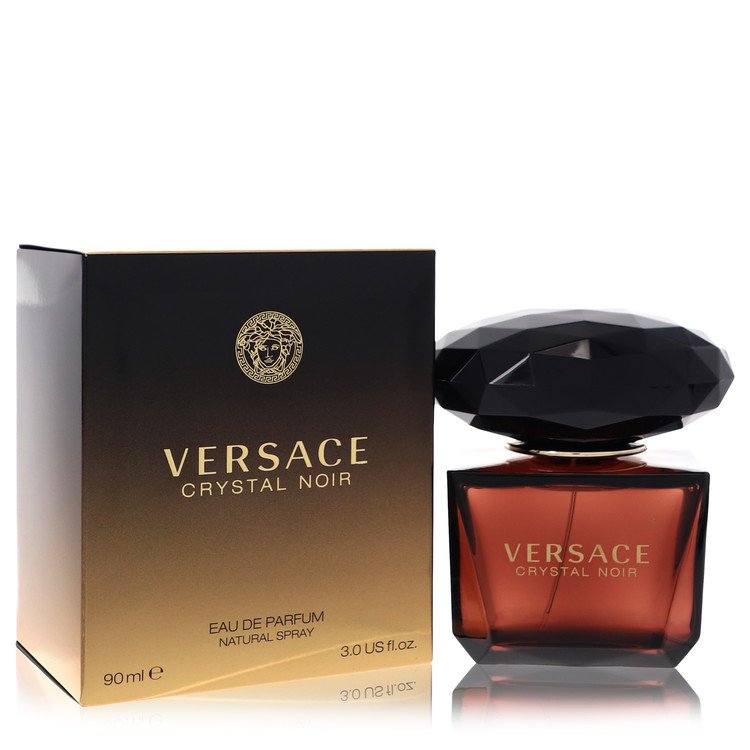 Its sophisticated blend of notes is like a symphony that plays harmoniously on my skin, exuding confidence, allure, and a touch of mystery.
With every spritz, I feel sophisticated, sexy, and absolutely feminine.
In the heart of this city that reveres art, fashion, and style, Versace Crystal Noir's bottle is also a symbol of luxury and glamour.
Its sleek and elegant design, adorned with the iconic Versace Medusa emblem, is a testament to exquisite craftsmanship and attention to detail.
It's a statement piece that effortlessly complements my travel ensemble, reflecting the impeccable taste that any true Versace woman is renowned for.
If you are seeking a fragrance that embodies the spirit and sophistication of Paris as well as being the epitome of elegance and luxury, look no further than Versace Crystal Noir Eau de parfum.
This is a magical perfume that can transport you to a world of opulence, where every moment feels like a special celebration and every spritz feels like something exciting is about to transpire.
Whether you're exploring the romantic streets of Paris or simply yearning for a touch of elegance in your everyday life, this fragrance is a luxurious indulgence that will never fail to captivate and allure.
Allow Versace Crystal Noir to accompany you on your next extraordinary adventure and experience the magic it weaves. Here is to you and your signature scent.
Vive la beauté!
Feeling like trying a specific
scent

today?
Subscribe via Email
Get the best of FragranceX delivered straight to your inbox