Jun 30, 2023
|
11 min Read
Versace Perfume Crystal Noir: The Perfect Nighttime Fragrance
When I was a young girl, my mother would often let me watch her while she would get dressed to go out for the evening.
For my parents, an evening out was one to be carefully curated and creatively celebrated.
Having four children in the home meant that evenings out were rare and cherished. I would sit on my mother's bed and watch while she selected her jewelry, her dress and delicately applied her makeup.
When she was done, she would turn to me and say:
"Would you like to choose my perfume for the night?"
I would squeal and jump up, ready to choose a scent for her from the beautiful display of bottles that sat on her dressing table.
"Remember what Elizabeth Taylor taught us," she would say. ""The beauty of fragrance is that it speaks to your heart and hopefully someone else's."
She would then wink at me and nod, ready for me to spritz her with the scent I'd chosen, knowing that it would be a smell that would follow her for the rest of the evening.
The Power of a Scent
Now, as a grown woman, I often think of those words that my mother spoke to me when I prepare for my own evenings out, particularly the evenings I spend with my own romantic partner.
There's something truly magical about the power of a special perfume. It has the ability to transport us to different places and evoke memories we thought were long forgotten.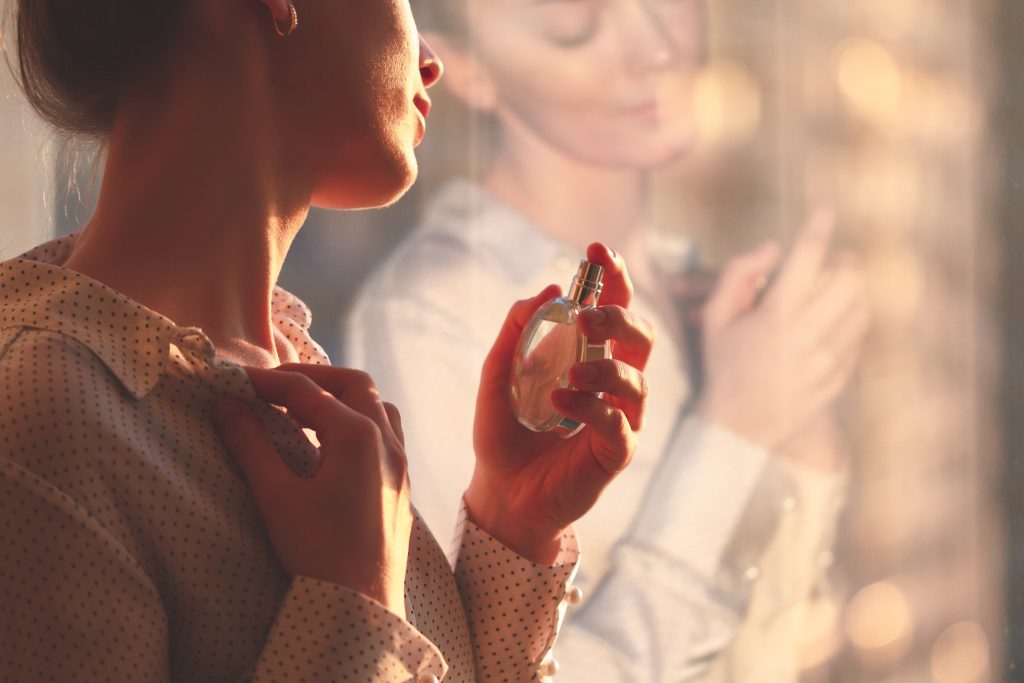 But beyond its nostalgic qualities, a certain scent can also captivate and ignite the hearts of both ourselves and those around us. It becomes a language of its own, speaking directly to the depths of our emotions and creating an undeniable connection between us, particularly those with whom we are romantically involved (or wish to be.)
From a young age, my mother taught me to love perfume (and Elizabeth Taylor, too!)
Whereas some women love to find a signature scent and stick with it, I have always been drawn to finding different fragrances that match different moments in my life.
In the summer, I prefer a lighter and more floral scent, like Versace Bright Crystal perfume, while in the colder months I like to choose something with more depth. I also am drawn to different scents depending on the time of day or occasion for which I'm wearing it.
Which is what brought me to discover the scent that has become my favorite fragrance for my most special evening experiences…Versace Crystal Noir.
The Perfect Evening Perfume: Versace Crystal Noir
As the sun sets and the moon begins to rise, I love to think back on my mother and spend my time getting ready the way she always used to.
I take my time, picking out the perfect outfit and deciding on a hairstyle to go with it. My makeup is also chosen to reflect the event and my mood.
But – unlike my mother – the fragrance I choose is not left up to chance or a young child.
Though I have many different bottles of perfumes sitting on my dresser, there is only one I wear in the evenings…Versace Crystal Noir.
I am not sure what drew me to Versace Crystal Noir eau de parfum first…perhaps it was the gorgeous bottle or the smell of it in the small boutique I often frequent.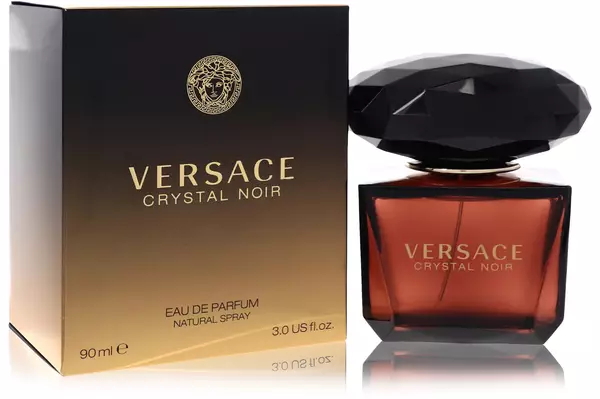 Either way, the moment of that first spritz, I was transported to a world of seduction and mystery, where sensuality and sophistication intertwine.
And I knew the Versace Perfume Noir eau de parfum had to be mine.
The Allure of the Fragrance
Versace Crystal Noir opens with a mesmerizing blend of spices, presenting a spicy and exotic allure that will instantly grab anyone's attention.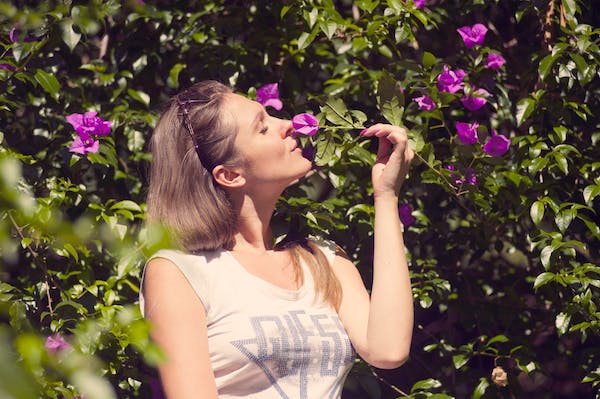 The top notes of Versace Crystal Noir are a spicy cardamom, dark pepper, and an exotic ginger that together create a tantalizing harmony that feels as though it's practically dancing on my skin when I first spray it on.
As I inhale the first scent, it serves as a captivating introduction that sets the stage for the enchantment to come.
As the fragrance slowly unfolds, the heart notes of fresh gardenia flowers and delicate coconut blossom take center stage.
The creamy gardenia petals exude a luxurious femininity, while the subtle sweetness of coconut blossom adds a touch of exotic allure. It's a divine combination that captures the essence of a sultry evening, evoking a sense of mystery and potential magic to come, while also giving me a burst of confidence and excitement for anything that may lie ahead.
But what truly makes Versace Crystal Noir the perfect nighttime fragrance is its rich and sensual base notes that begin to settle in the longer it's on my skin.
As the evening unfolds, the warmth of sandalwood and amber reveals itself, creating an intoxicating embrace that lingers throughout the night.
The velvety smoothness of sandalwood entwined with the seductive depth of amber leaves a trail of pure elegance and sophistication.
It's a scent that captivates not only my senses but also the hearts of those around me.
No matter where my evening may lead me, Versace Crystal Noir is a warm and welcome companion.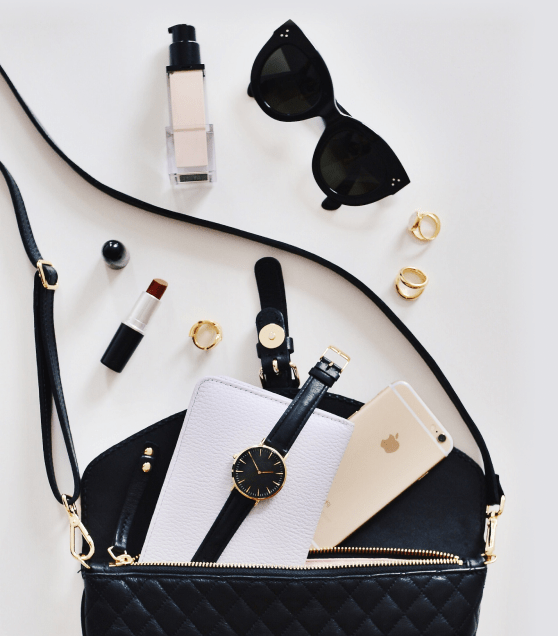 DISCOUNT PERFUME
FOR WOMEN
Discover our range of discounted fragrances that won't compromise on quality
SHOP NOW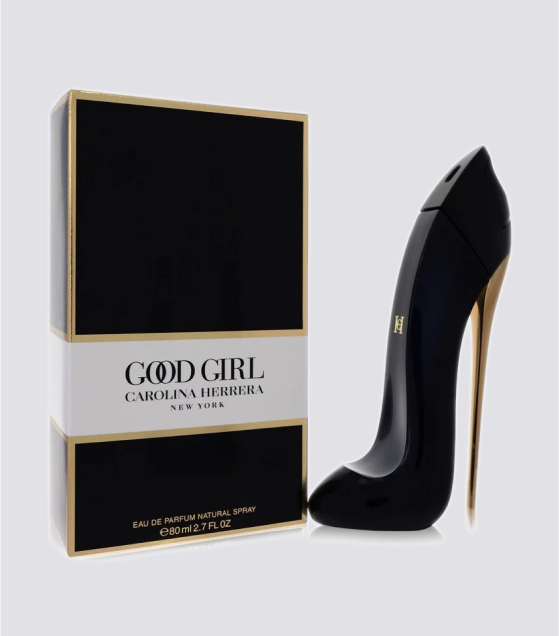 Its luxurious and alluring scent feels almost like my secret weapon, setting the stage for romantic encounters and unforgettable moments.
Whether I'm savoring a candlelit dinner at an intimate restaurant with someone special, or dancing the night away under the starlit sky, this fragrance envelops me in an aura of passion and romance.
It is not a fragrance for those who don't want to get noticed. It's not a scent for the shy.
Versace Crystal Noir is not limited to intimate and romantic evenings only. This is an eau de parfum that effortlessly transitions into various nighttime occasions, making it an ideal choice for a festive night spent with friends or a glamorous special occasion that involves your finest fashion.
Crystal Noir can be many things for many different evenings. It is a captivating blend of notes that ensures I stand out in any crowd, leaving a lasting impression wherever I go.
The Beauty of the Bottle
From a young age I always admired my mother's perfume bottles and Versace Crystal Noir allows me to keep up that admiration with a beautiful bottle of my own.
The beauty of Versace Crystal Noir extends well beyond its intoxicating scent. The elegant black bottle adorned with golden accents truly feels like a work of art in itself, which should come as no surprise to anyone, knowing that this is Versace.
Every detail has been meticulously designed to exude luxury and sophistication, capturing the essence of the brand's iconic aesthetic. It fits perfectly with other beautiful perfume in the brand's line up like Versace Eclat de Rose and Versace Cedrat de Diamante.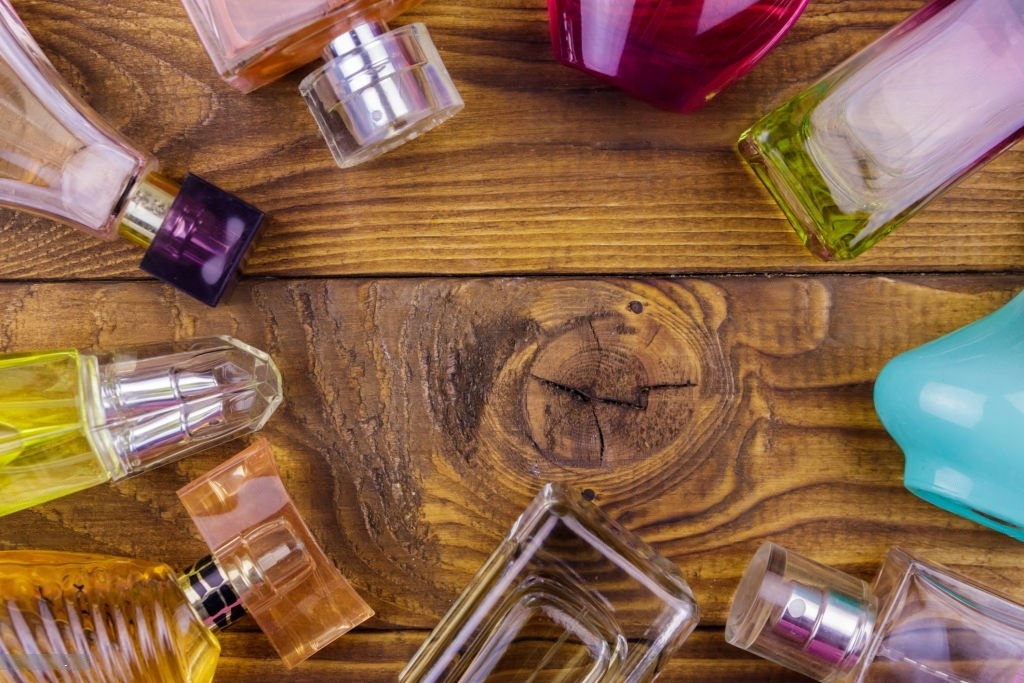 From the sleek and angular silhouette of the bottle that embodies a sense of modernity and confidence, to the interplay of black and gold that evokes a timeless elegance, the entire design reminds us that it is Versace.
The craftsmanship is also apparent from the moment you hold the bottle in your hand. The weight feels substantial, conveying a sense of substance and quality.
The golden Medusa emblem is prominently displayed on the cap, adding a touch of opulence and intrigue, its presence a testament to the brand's rich heritage and uncompromising commitment to excellence.
Versace Perfume Crystal Noir: My Constant Evening Companion
In my journey to find the perfect fragrance for my evenings, Versace Crystal Noir emerged as effortlessly as the unrivaled choice.
Its captivating blend of spices, gardenia, coconut blossom, sandalwood, and amber create a symphony of allure and sensuality that perfectly complements my evening, whether they are spent with friends, a romantic partner or even simply on my own.
My always constant evening companion, Crystal Noir eau de parfum embodies the essence of Versace perfume women expect, romance and confidence, making it the ideal scent for me.
With Versace Crystal Noir, I found the fragrance that "speaks to my heart" as Elizabeth Taylor said.
Hopefully it will speak to your heart as well.
Feeling like trying a specific
scent

today?
Subscribe via Email
Get the best of FragranceX delivered straight to your inbox