Jun 8, 2023
|
11 min Read
Versace Crystal Noir Perfume: The Perfect Gift for the Modern Woman
Have you ever heard of the 5 love languages?
In 1992 a man named Gary Chapman wrote a book titled, "The 5 Love Languages…How to Express Heartfelt Commitment to Your Mate."
The book outlined 5 different ways that each of us express and receive love in a relationship and it was an instant success.
Whether the 5 love languages can actually be scientifically proven or not, I know that one of my girlfriend's biggest love languages is gifts.
Having grown up in a large family where money was often scarce, she has always appreciated tokens of my affection. Though they never have to be big, she loves it when they are thoughtful.
For me, gift giving is hard.
Though I love my girlfriend with my entire being, I am a bad gift giver. I never feel like I've quite hit the mark when I purchase something for her and – even though she always says she loves it – I wish I was better at knowing what special item would really speak my love for her, from my heart into hers.
The Voice of Reason…And Romance
Troubled by my inability to never seem to find the right romantic gift for my girlfriend, I decided to go to the best source I could think of. I needed the advice of a romance guru, someone that knew a thing or two about romance and relationships and how to tell a woman you truly love her.
I decided to seek the counsel of my dad.
Having been married for over 40 years now, my parents have what I consider the true first love story. My dad always knows what to do or say to keep the twinkle in my mother's eye and the smile on her lips.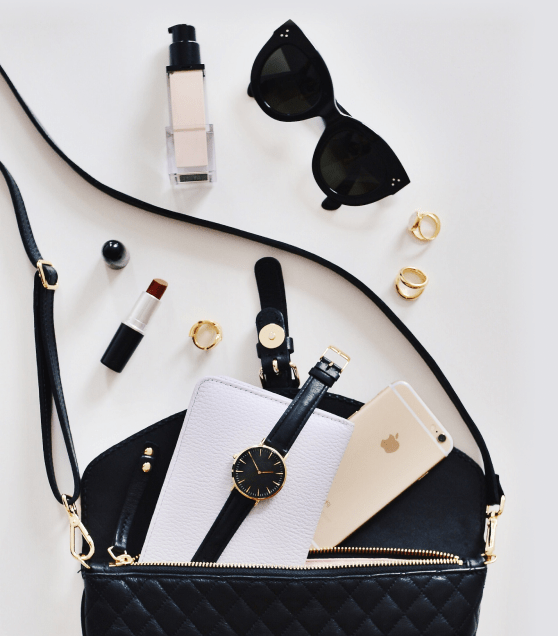 DISCOUNT PERFUME
FOR WOMEN
Discover our range of discounted fragrances that won't compromise on quality
SHOP NOW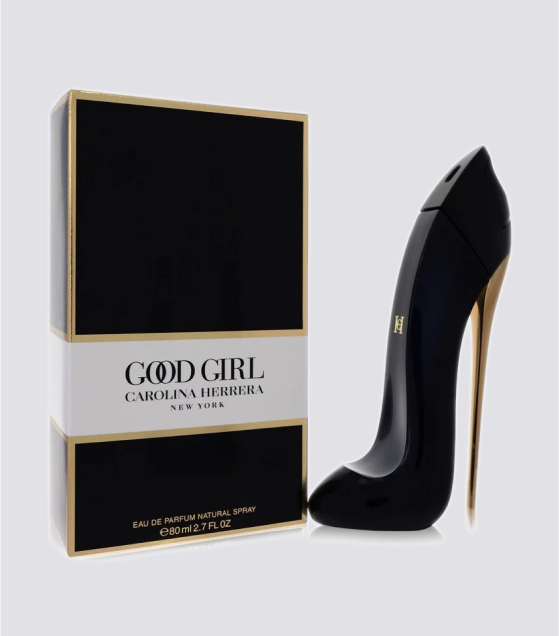 He's not a flashy man. But my dad knows how to make the person he loves happy.
"Find the scent that reminds you of her and buy it for her."
That was that. His advice…one sentence.
"So, I should buy her perfume? But…I have no idea what she likes or what she wears or if she even –"
"Buy the scent. Give it to her. And enjoy."
Taking the Advice and Taking the Plunge
I decided to take the advice of the man who knows romance better than any other man I know.
The next thing I knew, I found myself standing in a fragrance store, ready to find the scent that would make me think of the woman I love.
The first four fragrances were not what I was looking for.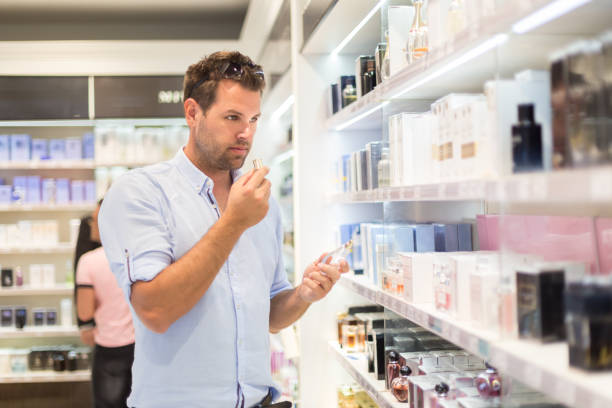 The first had a floral scent I didn't care for. The second was so sweet it made my eyes water. The third and fourth were luxurious fragrance brands that were sexy and sensual but were on the high end of my price range, and were not the signature scent I was looking for.
The woman behind the counter cocked her head at me and smiled.
"You are very particular," she said.
I nodded and blushed a little.
"I'm also very much in love. And I want this to be the perfect fragrance for her."
She smiled wider. "Then I think I have the perfect scent for you."
"This Scent Smells Like Her." Finding Versace Crystal Noir Perfume
She handed me a sleek black bottle with a gold Medusa emblem on the side. When I held it up to the light, the bottle took on a slightly amber glow.
"It's really nice looking," I said.
She laughed. "Nice looking is a bit of an understatement. This is Versace perfume women premiere fragrance, the Versace Crystal Noir eau de toilette. It is a masterful fragrance that is perfect for the woman who exudes confidence, sensuality and class. It's really quite special." She pointed to the top. "Go ahead, spray it and see what you think."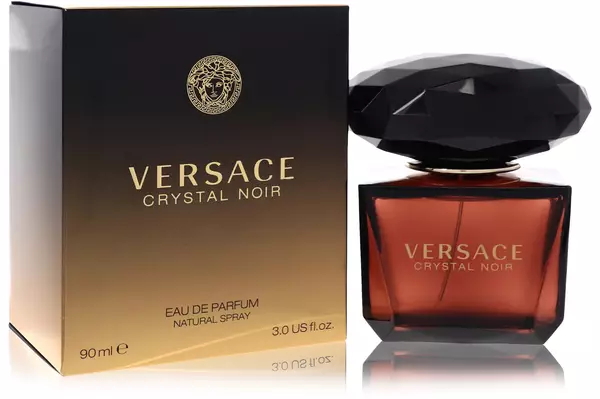 And so I did. And, though it might sound strange, I can honestly say I was immediately smitten with the scent.
"It's amazing," I said, inhaling. "It's really magical."
The woman nodded. "Would you like to know why?"
I nodded and breathed in again.
The Captivating Ingredients of Versace Crystal Noir
The woman began by explaining to me that Versace Noir Crystal opens with its burst of freshness, thanks to the interplay of blackcurrant, black fig, and violet notes.
She then went on to explain that as the fragrance evolves, the heart notes of tuberose, orange blossom, frangipani, and jasmine take center stage, creating a seductive and floral allure.
These notes intertwine gracefully, leaving a trail of sophistication and femininity in their wake. The blend of floral accords add depth and complexity to the fragrance, capturing the essence of a woman who is confident and effortlessly captivating.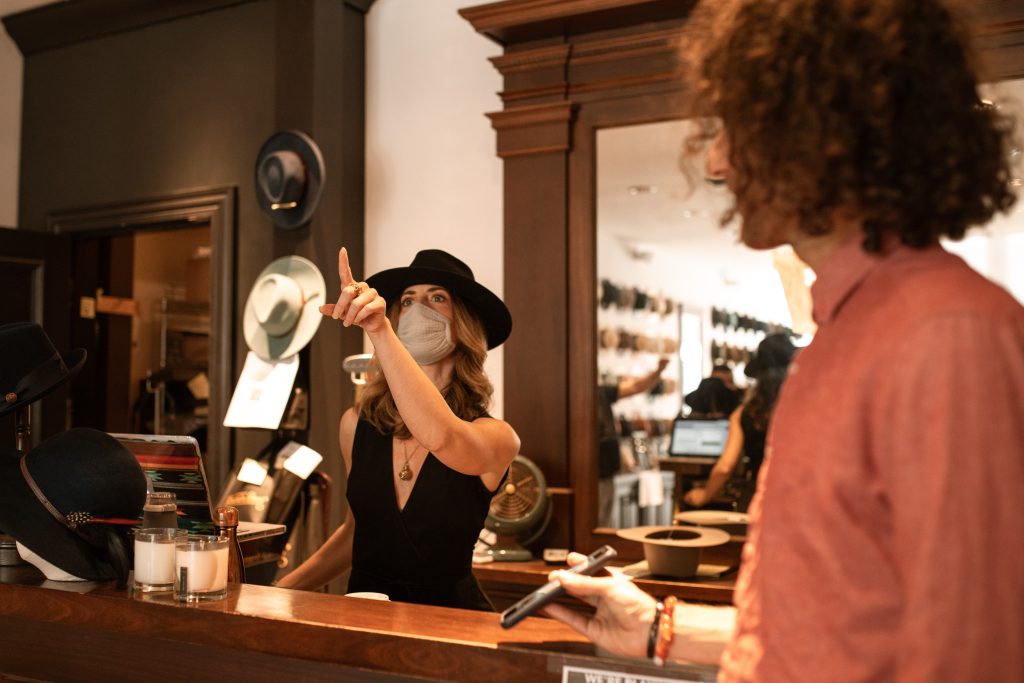 But what truly sets Versace Crystal Noir apart from other luxury perfumes is its base notes of vanilla pod, sandalwood, cashmere wood, and amber.
The feminine white floral finish gives Crystal Noir its lasting impression and its unforgettable appeal.
These warm and sensual notes create a rich and lingering trail, enveloping the wearer in an aura of sophistication and allure. The combination of sandalwood and amber adds a touch of depth and sensuality, making this fragrance perfect for women who enjoy intimate evenings and special occasions.
"What do you think?" the woman asked me.
"I think I love it. And my girlfriend will too."
She nodded at me one last time, clearly pleased with my decision.
"Versace Crystal Noir is a fragrance that captures the essence of a modern woman who is confident, alluring, and unafraid to embrace her sensuality," she explained. "It invites you and your partner to indulge in a world of sophistication and intrigue, where every spritz will take her on a journey of captivating femininity. If you think she will appreciate a fragrance that always leaves a lasting impression and makes her feel effortlessly glamorous, Versace Crystal Noir is a perfect choice."
I inhaled again and knew I couldn't agree with her more. Versace Crystal Noir is a scent that exudes confidence and embraces the duality of femininity.
I knew that it was going to be a scent that could seamlessly transition from day to night, complementing both casual and formal attire with its versatile and captivating nature. Whether my girlfriend and I would be attending a glamorous event or simply seeking to add an air of sophistication to an everyday life event, this fragrance was soon going to become our new companion in everything we did together.
It wasn't just going to be my girlfriend's signature scent. It was going to be our scent, and one that would shape our relationship going forward.
She then went on to explain to me the difference between the eau de toilette and the eau de parfum and I decided to choose the eau de parfum spray, knowing my girlfriend would appreciate a scent that stayed with her all throughout the evening and into the wee hours of the morning when she wears it out for a special occasion.
As I paid for my purchase and the woman handed me my package I breathed in the scent one last time.
I knew my girlfriend would be excited to wear Crystal Noir for many of the wonderful occasions that were ahead of us.
And I knew too that – despite my lack of fashion and lifestyle products – I had done something pretty cool.
I had purchased my gift-loving girlfriend a signature scent that would not only smell fantastic on her, but would also send her the message that I had put my heart into this purchase.
And even though I knew she'd love the scent, I knew she would love the effort I made even more. It may not have mattered if I had chosen Versace Crystal Noir or another fragrance like Versace Dreamer or Versace Eros Flame, anything from the brand and the time I spent were what made it special.
Feeling like trying a specific
scent

today?
Subscribe via Email
Get the best of FragranceX delivered straight to your inbox