Feb 24, 2021
|
8 min Read
What To Do With Perfume Samples: 23 Creative Ways To Use Them
From fashion magazines to goodie bags, we acquire perfume samples from various places. Before we know it, these samples start to pile up under the bathroom vanity, in your purse or in a toiletry bag in the back of your closet.
Sometimes you may like the sample's fragrance, but not enough to replace your signature scent.  Other times the perfume may not fit your personal style. Knowing what to do with perfume samples will help you clear your vanity and put good use to those pretty scents you have stored away.
1. Give It Away
The first and most obvious thing to do with unwanted or unused perfume samples is to give it away. Offer it to a friend or family member or regift it for upcoming birthdays and holidays. It's the perfect addition to a DIY spa gift basket or care package for someone you hold dear. However, there are a few things to keep in mind if you plan to mail your perfume sample to someone else.
Can You Mail Perfume Samples?
Due to perfume's flammable nature, they can only be shipped via ground transportation. You cannot ship perfume bottles internationally or to states such as Hawaii or Alaska since they are not connected to the mainland. USPS regulations also require that you label your package with the words "ORM-D Parcel Post" clearly written on the outside.
2. On-The-Go Perfume
If you have a sample that's not your absolute favorite, but still offers a fragrance you enjoy, use it as your on-the-go perfume. Keep it in your purse or car so that when you need a quick pick-me-up, you have a handy scent to spritz on to give you that extra pep in your step.
3. DIY Scented Body Lotion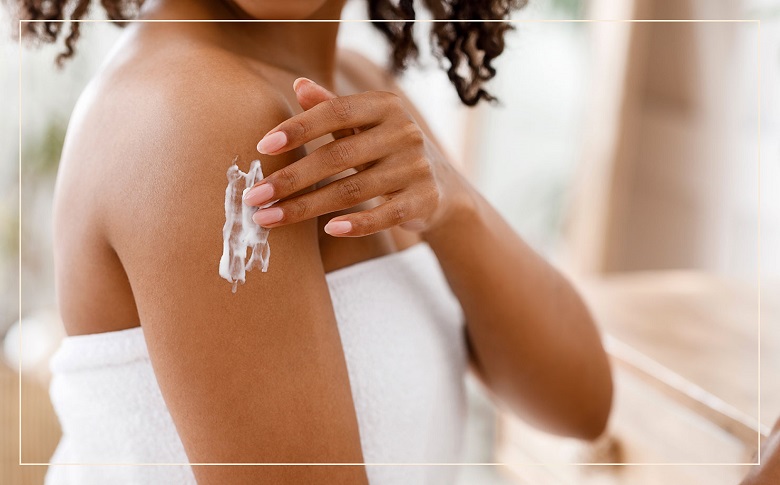 A fun thing to do with your perfume samples is to make a DIY scented body lotion. Add a few drops or spritzes of the perfume into some unscented body lotion until you have the desired amount of fragrance — perfect for date night or an added layer of fragrance to your everyday perfume.
4. Make Scented Cards
Scenting your greeting cards makes them more personal and takes the gesture to a whole new level. Spritz a few pumps on the sample onto a cotton ball and leave it in a plastic bag with your card overnight. This will make the card's scent last longer and ensures you won't get any perfume stains on your cards.
5. Use In Your Car
Whether your car smells like old fast food or the gym bag you accidentally left in there overnight, add a nice scent by using your perfume sample as a car air freshener. Spray cardstock, tissue paper or cotton balls and store in under the seats for a nice lingering fragrance. This trick also works great with those paper perfume samples from magazines.
6. Spray On Linens
There's nothing cozier than cuddling up in a blanket that contains musky and sandalwood scent notes like Byredo Parfums Blanche Eau de Parfum.  Try using a cozy or alluring fragrance to freshen up your linens like throw blankets and sheets to make snuggling up in the evenings with that certain someone even more romantic.
7. DIY Dry Shampoo
Making your own dry shampoo is super easy and cheap! All you need is baby powder or cornstarch to soak up any oil on your scalp between washes. Use your perfume sample to add fragrance to your DIY dry shampoo for those days you're in a rush.
8. DIY Carpet Refresher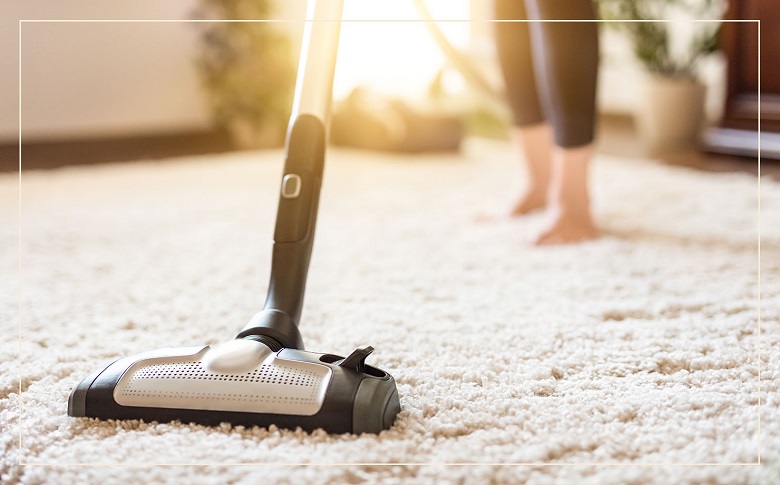 From pets to mildew problems, carpets tend to capture a lot of unwanted odors. Try using your perfume sample in a DIY carpet refresher recipe. Add a few drops or spritzes of the perfume into some baking soda and sprinkle all over your carpets. Once the mixture has sat there for 5-10 minutes, vacuum it up to leave a lovely scent to any room.
9. Scented Hair Accessories
Fragrance mist or body spray may be great to help scent your hair, but perfume contains alcohol that can dry out your hair if sprayed on it directly. As an alternative, scent your hair accessories with your unused perfume samples. Soak ponytail holders in the perfume or spritz it onto bows and scrunchies to give your hair some added fragrance.
10. Garbage Odor Eliminator
Odors are bound to come from your garbage can after a while. Use your perfume sample as an odor eliminator by dipping cotton balls or tissue paper in the perfume and placing it at the bottom of your trash before you add the bag. A paper sample from a magazine is a good alternative to the cotton balls or tissue.
11. Fragrance Shoes
A musky perfume like Dipyque Do Son or a strong cologne sample is great for de-stinking shoes. Use half a paper perfume sample or perfume-soaked cardstock in each shoe to fragrance your shoes and add fragrance to the air rather than any unwanted foot odor when you take them off.
12. Scent Your Wardrobe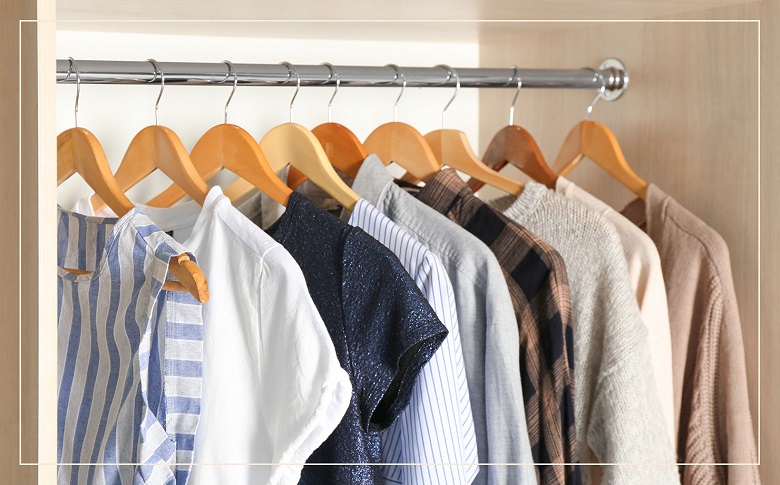 A great way to use your unused perfume sample is by using it to spruce up your wardrobe. Spray the vile of perfume all over your old coats, sweaters and other clothing items to give them an extra refreshing scent that will make you stand whenever you wear them. You can also spray the perfume on cardstock, tissues or cotton balls and store them in the back of your wardrobe for a lingering scent.
13. Glass Sachet
A sachet is a perfumed bag you store in drawers, closets or cars to create a light fragrance. Use an almost empty perfume sample as a glass sachet instead! Store it in the back of your closet or in a lingerie drawer to add a pretty fragrance to your clothes and intimates.
14. Make Your Own Dryer Sheets
There's nothing like the smell of fresh laundry from the dryer. Amplify the scent of your laundry by making your own dryer sheets with your unused perfume sample. All you have to do is dump the perfume onto a moist handkerchief and toss it into the dryer with your wet clothes.
15. Add To Your Bath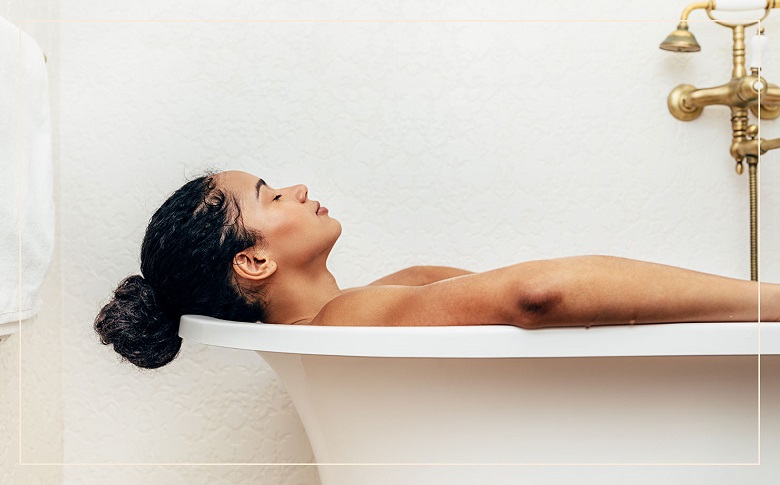 Adding a refreshing sample of perfume to your bath makes your self-care day feel that much more luxurious. Add a sample vial of perfume to your bath water as it runs to create a scent that is magical, but not too overwhelming.
16. Mattress Refresher
When it's time to wash your sheets, use your perfume sample to freshen up your mattress. Just add a few spritz and let it dry before adding on your clean linens. This will make crawling into your bed after a long day that much more enjoyable as the fragrance from your clean sheets and perfumed mattress surrounds you.
17. Add a Few Drops To a Lightbulb
Did you know that you can turn your lamp into a DIY diffuser? Just add a few drops or sprays of your perfume sample onto a cold, off lightbulb. When you turn the lamp on, the lightbulb will heat up and spread the fragrance around your room, adding some extra pizzazz to your interior design.
18. DIY Shaving Cream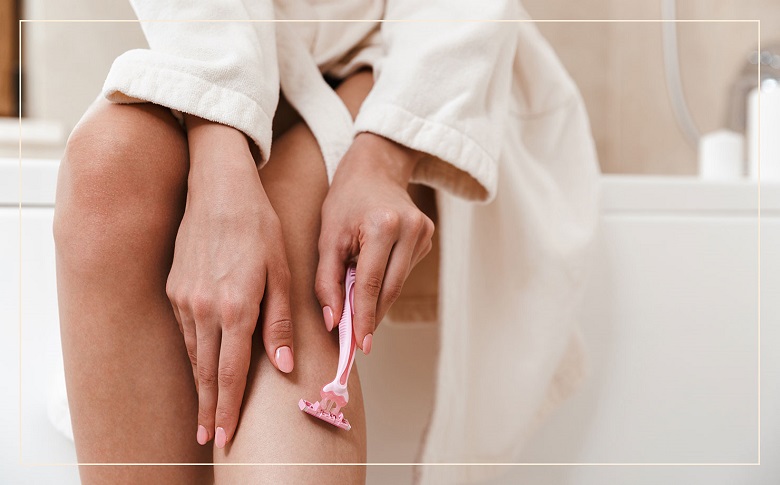 Get a close shave and fragranced skin by adding a few drops of your perfume sample in coconut oil. Coconut oil is moisturizing and soothes the skin while the perfume adds a light and sweet fragrance. You'll step out of the shower feeling soft, smooth and fragrant.
19. DIY Air Freshener
There are so many different ways to make a DIY Air Freshener using the fragrance from your perfume sample. Your unused perfume sample can be the fragrant ingredient in a DIY room spray, scented fake plants or even in a Himalayan salt diffuser!
20. Pet Deodorizer
As much as we love our furry friends, they tend to cause unwanted odors. Other than making a DIY dog perfume to help with the smell, use your perfume sample to help eliminate pet odors around your home. Add a few drops to your cat's litter box mixed with baking soda or lightly sprayed on the couch cushions shamelessly claimed by your dog.
21. Emergency Armpit Refresher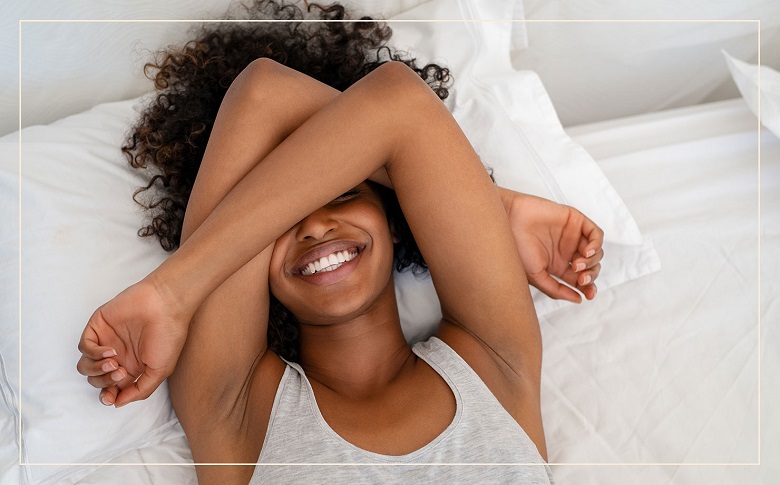 Forgot to put on deodorant? Grab a paper perfume sample from a magazine and swipe it over your armpits for an emergency 'BO' blocker. The paper will act as a blotter while the alcohol from the perfume will tackle wetness and add a refreshing scent. Keep in mind this works best in emergency situations rather than a replacement for actual deodorant.
H2: 22. Scent Your Decor
Another great tip on what to do with perfume samples is to scent the decor around your home that easily absorbs fragrances. This can include throw pillows, curtains, stuffed animals or any other fabric-like material that is displayed around the house.
H2: 23. Just Use The Bottle
If the perfume sample you acquired isn't your favorite scent, you could dump the components and just use the empty perfume bottle. There are plenty of ways to upcycle them like creating crafts, holding your DIY toiletries or even making a decorative perfume display.
H2: Can You Recycle Perfume Samples?
Whether you decided to use the perfume or not, you'll end up having an empty vile lying around. If your vile is too small to upcycle or you have no use for it, then recycling is a great conscious decision to make.
The first thing you should do is find out what type of material your local recycling accepts. Not all recycling centers can accept perfume bottles, but they can advise you which are acceptable and which aren't. If they can accept the material, make sure to disassemble and thoroughly wash out your vile before recycling it.
Whether your perfume sample collection has built up for years or you are a closeted hoarder, these creative tips on what to do with perfume samples should serve you well. If you end up finding a sample you absolutely love, don't forget to pick up the full size from our discount fragrances selection.
Subscribe via Email
Get the best of FragranceX delivered straight to your inbox
Related Posts
Sep 26, 2023
|
2 min Read
The Best Perfumes for When You're Craving a Pumpkin Spiced Latte
Autumn is a magical time when the world transforms into a tapestry of golds, reds, and browns....