Jun 17, 2023
|
9 min Read
Best Designer Fragrances for a Summer Wedding
As summer unfolds, nature unveils its vibrant palette, filling the air with a symphony of scents that effortlessly capture the essence of the season. It is a time when the world awakens, and love blossoms in harmony with the surrounding beauty. Summer weddings hold a special allure, weaving together romance, warmth, and the joyous spirit of this enchanting month. And what better way to enhance the sensory experience of your special day than through the art of fragrance? Many choose to find a wedding fragrance and even wear it on their anniversary to carry extra sentiment for their wedding day. Let's dive into the best fragrances for a summer wedding and what scents are associated with the warmer months.
Scents Associated With Summer
Scents associated with summer often evoke a sense of freshness, warmth, and the blooming of nature. Here are some scents commonly associated with this time of year:
Citrus: Fragrances that feature notes of citrus fruits like lemon, orange, and grapefruit bring a refreshing and energizing vibe to summer and June and July.
Florals: Floral scents, such as jasmine, rose, lavender, and lily of the valley, are popular in the summertime, as they reflect the blossoming flowers and gardens during this season.
Fruity: Fruity fragrances with notes of berries, melon, tropical fruits, or even juicy apples and pears, can create a vibrant and playful summer atmosphere.
Aquatic: Scents that evoke the sea, ocean breeze, or aquatic elements like water lily or marine notes can provide a cooling and serene effect during hot summer days.
Green and Herbal: Fragrances featuring green and herbal notes, such as freshly cut grass, mint, basil, or green tea, can evoke a sense of natural freshness and outdoor ambiance.
Coconut and Tropical: Tropical and beachy scents, often associated with coconut, pineapple, mango, or tropical flowers like frangipani or hibiscus, can transport you to a tropical paradise and enhance the summer vibe.
Remember, scent preference is subjective, and personal taste may vary. It's always a good idea to sample different fragrances. This allows you to find the scents that resonate best with you and the type of atmosphere you want for your summer wedding. Picking a scent theme will also help narrow down your choices and give you ideas on how to incorporate fragrances into your wedding.
Women's Perfumes for a Summer Wedding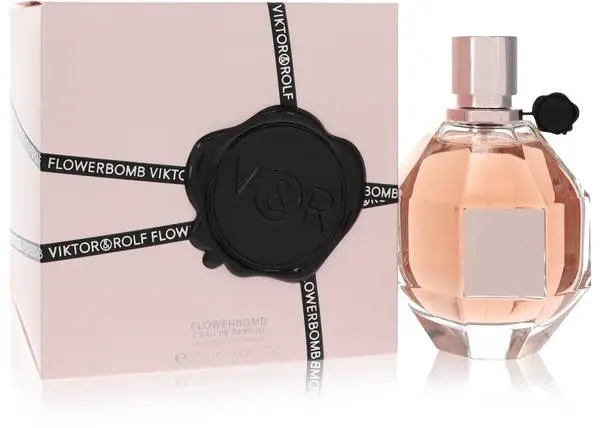 Flowerbomb is a scent that evokes a sense of celebration and joy. Its romantic allure will make you feel like the embodiment of a blooming flower, radiating beauty and elegance as you walk down the aisle. Whether you're the bride or a guest, this fragrance will become a signature element of your presence, leaving a lasting impression on all who encounter its enchanting aroma.
Key scent notes: Bergamot, green tea, jasmine, rose, orchid, freesia, and patchouli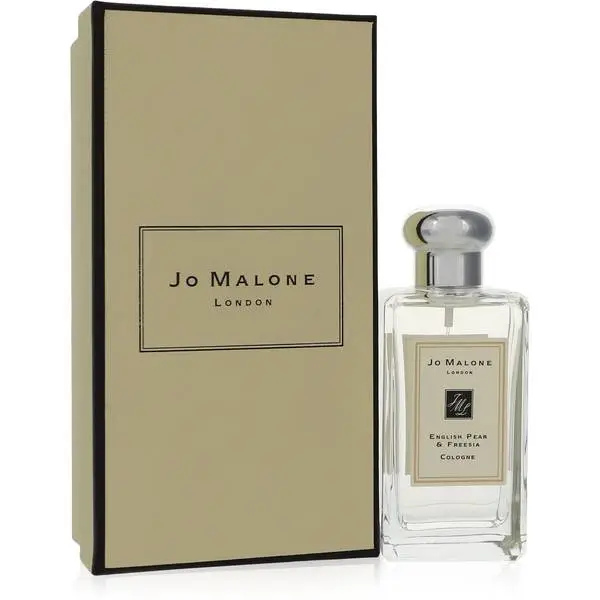 English Pear & Freesia by Jo Malone London is a perfect fragrance choice for a summer wedding. Its juicy pear notes encapsulate the essence of summer abundance, while delicate freesia adds a touch of floral elegance. The combination of these scents evokes the image of an idyllic English garden in full bloom, creating a romantic and enchanting atmosphere. With its refreshing and vibrant character, English Pear & Freesia will transport you and your guests to a blissful summer paradise, making it an ideal perfume to enhance the joy and beauty of your June wedding.
Key scent notes: Ripe pear, white freesia, delicate rose, fresh rhubarb, sweet amber, and a hint of patchouli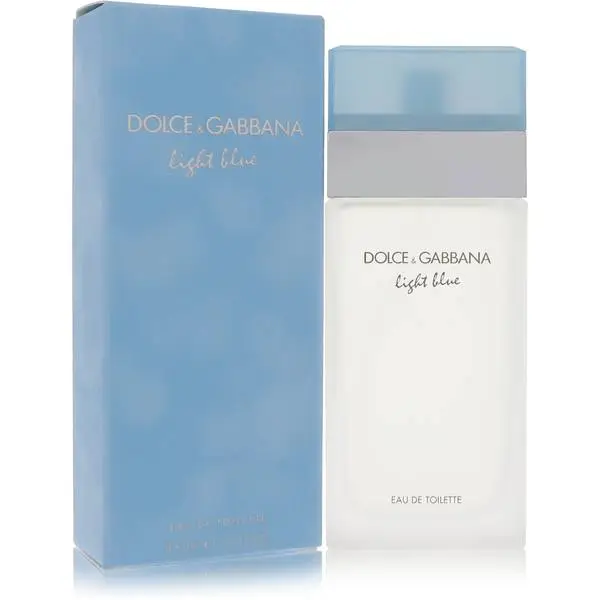 Dolce & Gabbana Light Blue creates a captivating and timeless scent that will leave a lasting impression, making it an excellent perfume to accompany your summer wedding celebration. The fragrance exudes a refreshing and vibrant aura, perfectly complementing the warm and joyful atmosphere of a summer wedding. With its crisp citrus notes and underlying woody tones.
Key scent notes: Sicilian lemon, apple, cedarwood, bamboo, white rose, jasmine, amber, and musk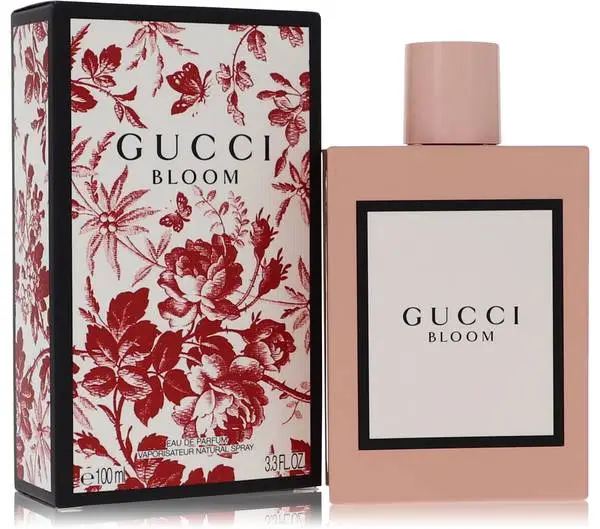 With its captivating and elegant composition, Gucci Bloom adds a touch of luxury and sophistication to your wedding day, making it a perfect scent to enhance the beauty and charm of a summer wedding. The fragrance unfolds like a floral bouquet, evoking a sense of romance and femininity.
Key scent notes: Tuberose, jasmine, Rangoon creeper
With its light and cheerful composition, Marc Jacobs Daisy adds a touch of whimsy and charm to your wedding day, making it a perfect choice for a summer celebration filled with love and happiness. Its combination of fresh strawberry, delicate violet leaves, and airy jasmine creates a playful and youthful fragrance that embodies the spirit of summer.
Key scent notes: Violet leaf, blood grapefruit, strawberry, gardenia, jasmine, musk, white woods, vanilla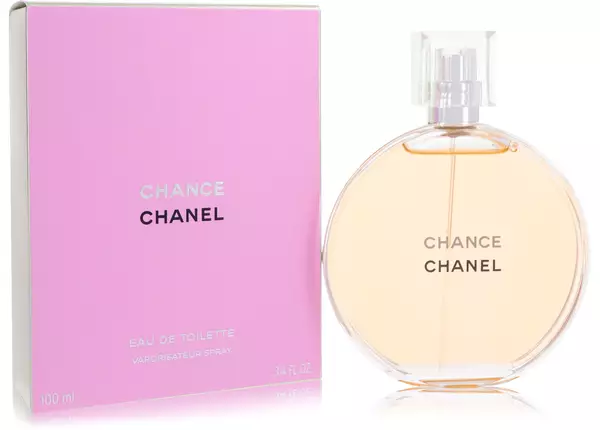 Chanel Chance adds a touch of allure and sophistication to your special day. Its delicate and romantic scent that creates and atmosphere of elegance and grace. The fragrance embodies the essence of a blooming garden, infusing your wedding with a captivating and enchanting aura.
Key scent notes: Pink pepper, jasmine, iris, patchouli, vanilla, musk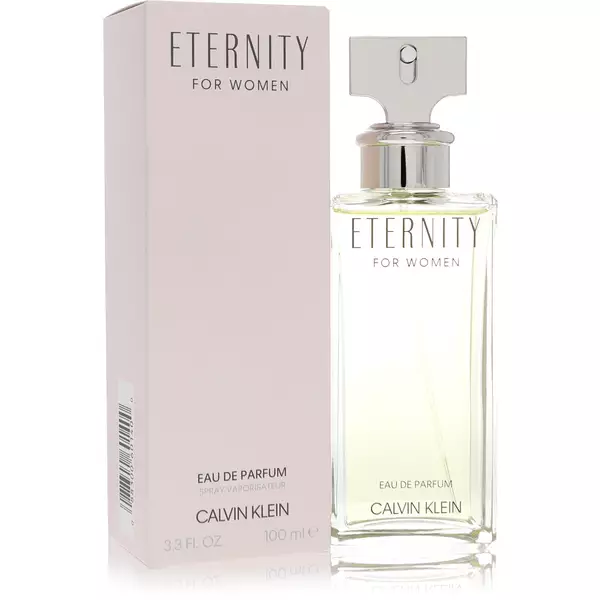 Eternity perfume exudes an aura of love and commitment, embodying the essence of marriage. Its captivating scent leaves a lasting impression, evoking emotions of beauty, elegance, and everlasting devotion. This perfume was inspired by the idea of lasting love and intimacy in soulmates.
Key scent notes: Citrus, green notes, lily of the valley, violet, rose, sandalwood, and musk
Men's Colognes for a June Wedding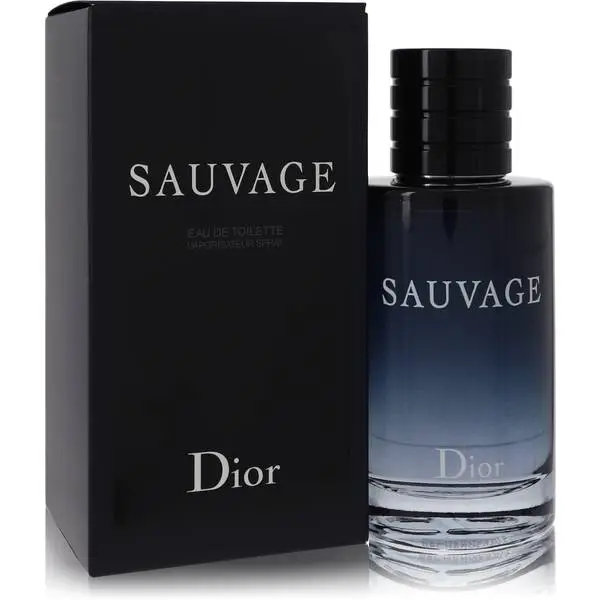 Dior Sauvage is an exceptional cologne choice for a summer wedding due to its invigorating and refreshing scent. The combination of citrus, pepper, and aromatic notes creates a vibrant and captivating fragrance that perfectly complements the sunny and warm ambiance of a summer celebration, making it an excellent choice to enhance the atmosphere of your special day.
Key scent notes: Bergamot, pepper, lavender, geranium, patchouli, vetiver, and ambroxan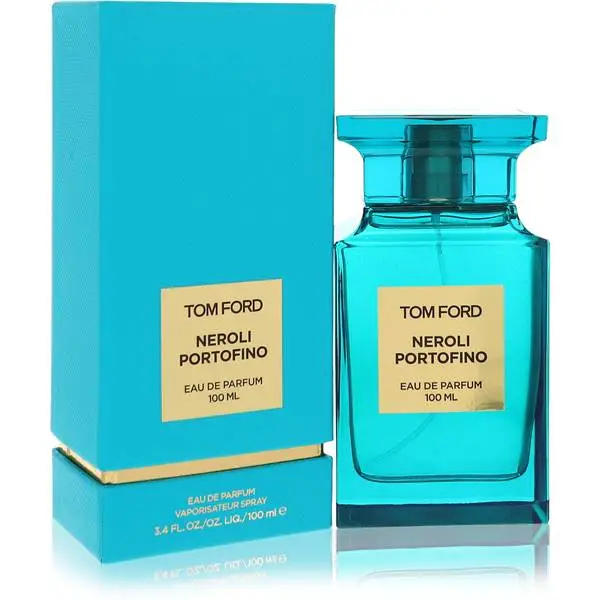 Tom Ford Neroli Portofino is a captivating choice for a men's cologne at a summer wedding. Its vibrant and invigorating blend of citrus, floral, and aromatic notes transports the senses to the sun-kissed shores of the Italian Riviera. The refreshing burst of neroli and citrus creates an aura of freshness and sophistication, perfectly suited for a summer celebration. With its evocative Mediterranean charm, Tom Ford Neroli Portofino will add an element of elegance and allure to the groom's presence.
Key scent notes: Neroli, bergamot, lemon, mandarin, lavender, rosemary, amber, and musk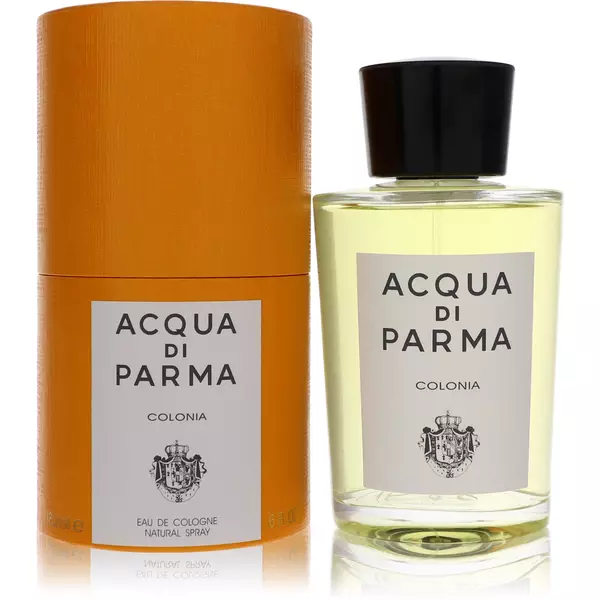 With its understated yet captivating charm, Acqua di Parma Colonia adds a touch of sophistication and sophistication to the groom's ensemble, making it a perfect cologne for a memorable summer wedding day. The citrus, floral, and woody notes blend harmoniously to create a sophisticated and uplifting scent that embodies the spirit of a summer celebration.
Key scent notes: Citrus, lavender, rosemary, jasmine, amber, and patchouli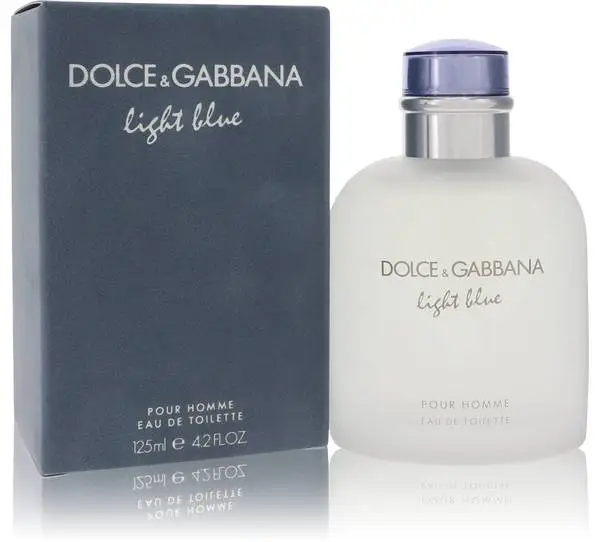 Just like its feminine counterpart, Dolce & Gabbana Light Blue Cologne for men is a fantastic choice for a summer wedding. Its invigorating blend of citrus, spice, and aromatic notes captures the essence of the Mediterranean coast. Light Blue Cologne for men adds a dash of confidence and sophistication to the groom's presence, making it an ideal cologne for a memorable wedding day.
Key scent notes: Sicilian mandarin, grapefruit, juniper, rosemary, rosewood, musk, oakmoss, and incense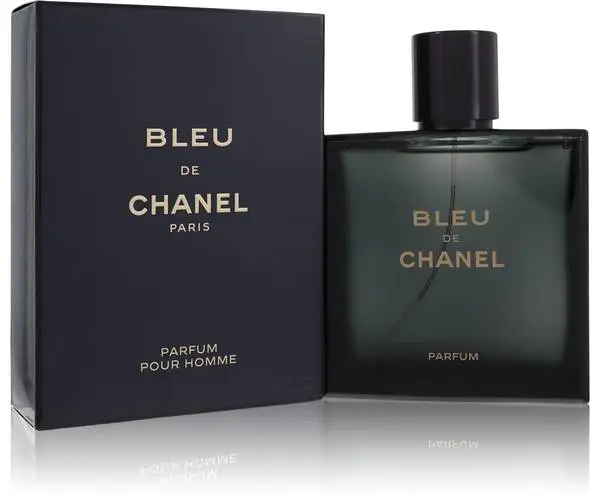 Chanel Bleu de Chanel adds a touch of timeless elegance to the groom's ensemble, making it a captivating cologne for a memorable wedding in June or July. Its sophisticated and magnetic fragrance embodies a perfect balance of freshness and depth.
Key scent notes: Citrus, ginger, incense, grapefruit, sandalwood, vetiver, jasmine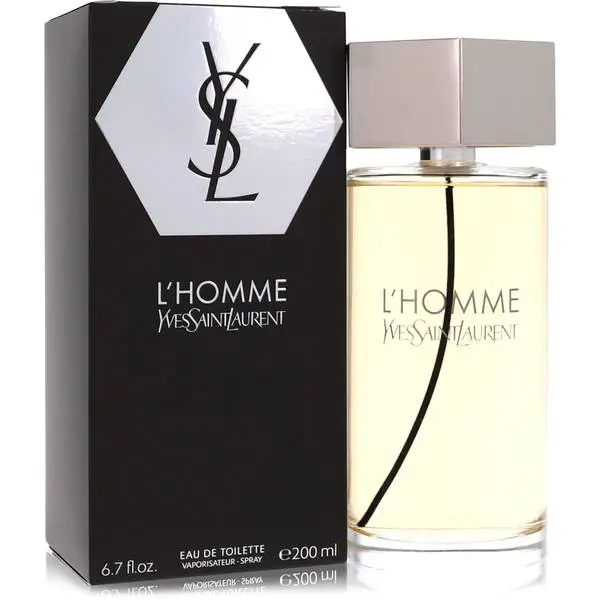 The fresh and invigorating character of this scent perfectly complements the joyful ambiance of a wedding celebration. The subtle hints of warmth and elegance add a touch of refinement. Yves Saint Laurent L'Homme enhances the groom's presence with a sense of confidence and style, making it an ideal choice for any special occasion.
Key scent notes: Citrus, ginger, bergamot, tonka bean, pepper notes, basil, violet, vetiver, and cedar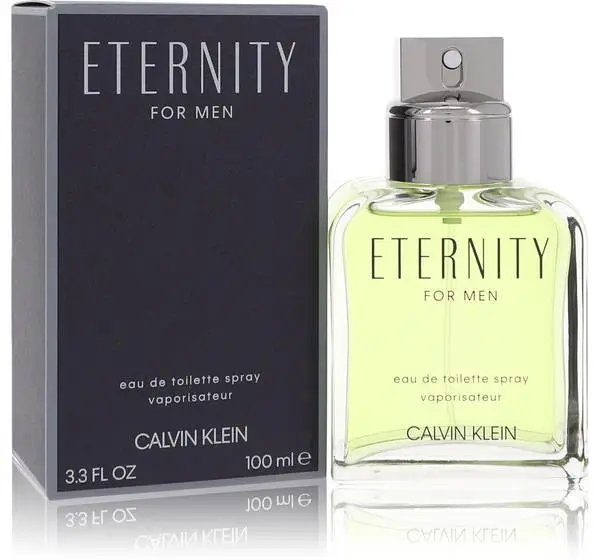 Eternity Cologne by Calvin Klein would be the perfect partner for the female version, since the two are considered soulmates. Also, Eternity cologne creates a sophisticated and refined aura, enhancing the groom's presence on this special day. It leaves a lasting impression, evoking sentiments of romance and devotion, making it a perfect fragrance to accompany the celebration of a lifelong commitment. Pair this with Calvin Klein's Eternity Perfume for women for a more meaningful bond on your wedding day.
Key scent notes: Citrus, lavender, green notes, coriander, basil, geranium, sandalwood, and amber
Help Your Summer Wedding Fragrance Last All Day and Night
Your wedding day is a celebration of love and joy. Your chosen fragrance plays a crucial role in setting the mood and creating lasting memories. To ensure your wedding fragrance lasts from the moment you say "I do" until the last dance, here are some tips to help it linger on your skin all day and night. Pay attention to how you apply your perfume or cologne for the big day!
How to Improve Your Fragrance's Longevity
First and foremost, preparation is key. Start by showering and moisturizing your skin before applying your fragrance. Hydrated skin holds scents better, so opt for a fragrance-free moisturizer to create a smooth base. Afterward, choose products from the same fragrance line, like scented body lotion or oil, to layer with your perfume or cologne. This layering technique helps to build and prolong the fragrance, leaving a lasting impression.
When it comes to application, focus on pulse points. These areas, such as the wrists, neck, and behind the ears, emit heat, intensifying the fragrance. Apply your chosen scent to these pulse points, gently dabbing or letting it naturally evaporate instead of rubbing vigorously. Remember, the goal is to release the fragrance's full potential. Rubbing can break down the scent molecules, leading to a shorter-lasting effect.
Consider carrying a small perfume atomizer with your fragrance to ensure you can touch up throughout the day. A quick spritz on pulse points can revive the scent and keep it fresh. It's also worth selecting a long-lasting fragrance with base notes such as woods, musk, or amber, as these tend to have better staying power. Finally, protect your fragrance from direct sunlight and heat by storing it in a cool, dark place to maintain its potency. How you store your perfume is key to improving the longevity of your fragrance.
With these tips, you can ensure that your summer wedding fragrance gracefully accompanies you from the early morning preparations to the late-night celebrations, leaving an enchanting trail wherever you go. Make your wedding day truly unforgettable. Immerse yourself in a fragrance that lasts all day and night, allowing you to create cherished memories scented with love.
Subscribe via Email
Get the best of FragranceX delivered straight to your inbox