Best Aromatic Perfumes and Colognes of 2023
What are Aromatic Fragrances?
Every scent has an aroma, but not all fragrances are aromatic. Aromatic fragrances contain ingredients you might associate with an herb garden, such as sage, rosemary, thyme, lavender, angelica, and mint. Aromatic notes enhance green, spicy, citrus, woody, aquatic, chypre, and fruity fragrances, adding their herbal "flavor" to many classifications of perfumes. Geranium is also an aromatic essence, with rosy-floral and minty tones and is one of the four key ingredients in fougères, along with lavender, oakmoss and coumarin.
Learn how to create an indoor aromatic garden with fragrant herbs!
8 Best Aromatic Perfumes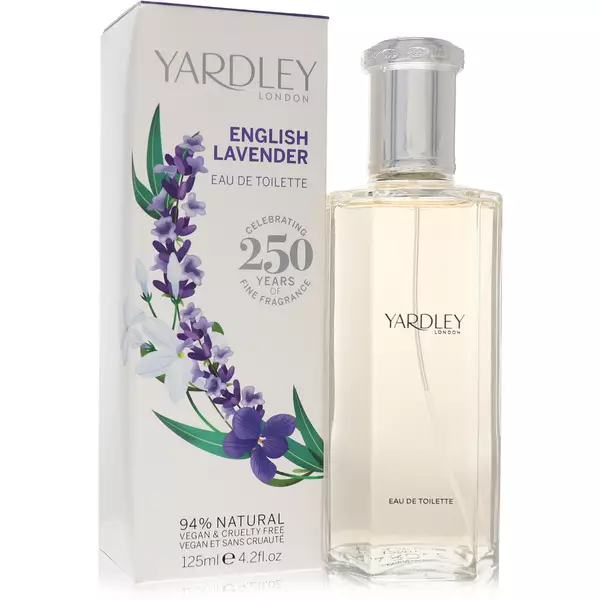 English Lavender may be the original OG aromatic fragrance and was launched in 1913, initially as a masculine scent, but has been worn by men and women for generations. Clear, cooling and refined without a drop of sweetness, aromatic notes of sage and geranium highlight the focal ingredient- lavender. Spritz it on and its classic freshness will transport to you to the British countryside.  If you are just discovering aromatic fragrances, it is a great place to start and very affordable.
Key Scent Notes: lavender, rosemary, eucalyptus and bergamot clary sage, cedar, geranium, musk, tonka bean and oakmoss.
Created in 1971, by Bernard Chant and Clinique's very first perfume, Aromatics Elixir is a very green, chypre-esque, herbaceous woody perfume that was marketed to women, but easily could have been worn by men. There is nothing flowery about it, and although there are roses and carnations, it is if it was if they were dried. The floral and the green notes of patchouli and vetiver wear a crown of aromatic herbs, including sage and chamomile. When it debuted the brand, touted its aromatherapeutic qualities- orange flower for soothing, sandalwood for its centering attributes and civet and jasmine for their seductive powers. Many experts perfume believe it ushered in the "natural and botanical" era and was  far ahead of its time. Even today, there is nothing quite like it, and connoisseurs  consider Aromatics Elixir to be the quintessential aromatic fragrance. As Clinique wrote in an ad campaign at that time…"it is a scent with intent".
Key Scent Notes: sage, bergamot, galbanum, rose, chamomile, coriander, rosewood jasmine, lily of the valley, ylang ylang, patchouli, musk, amber, sandalwood, vetiver, civet, oakmoss, and cistus.

This is not your father's aromatic fragrance! CREED Viking Cologne is a sparkling modern take on classic Fougères, with a contemporary twist. Earthy lavender and geranium, with its grassy rosy and minty scent are the heart of Viking Cologne and enhance the herbal notes of rosemary and sage. Viking is not a typical cologne, as it has eau de parfum concentration and exceptional longevity. Viking is a real crowd-pleaser and you are sure to get a lot of compliments.
Key Scent Notes: bergamot, mandarin, lemon, pink pepper, geranium, lavender, nutmeg, rosemary, sage, vetiver, frankincense, sandalwood, and cedar.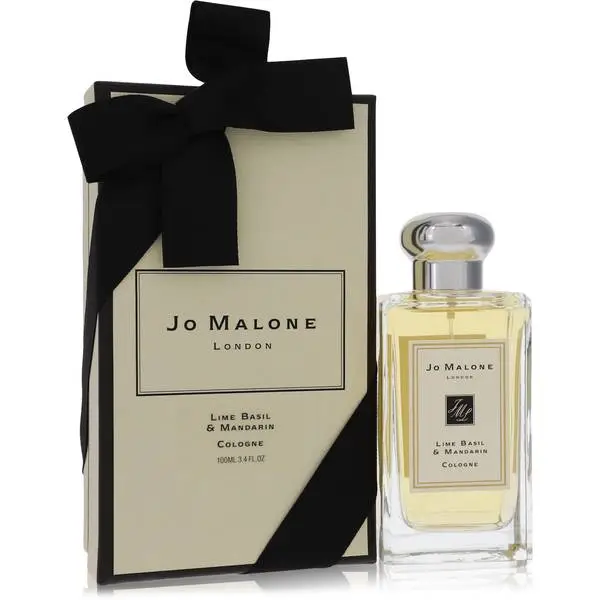 Buy Lime, Basil & Mandarin Cologne
It is believed that Jo Malone was the first to use basil as a key note in a perfume in 1999. Lime, Basil & Mandarin is a citrus aromatic fragrance that is classic and rumored to be a favorite of Oprah. Basil and thyme are prominent and beautifully blended with the citruses and other green notes. Held in such high regard, Lime Basil & Mandarin was a Finalist for the Fragrance Foundation Hall of Fame perfume in 2023.
Key Scent Notes: lime, mandarin orange, bergamot, basil, thyme, iris, lilac, vetiver and patchouli.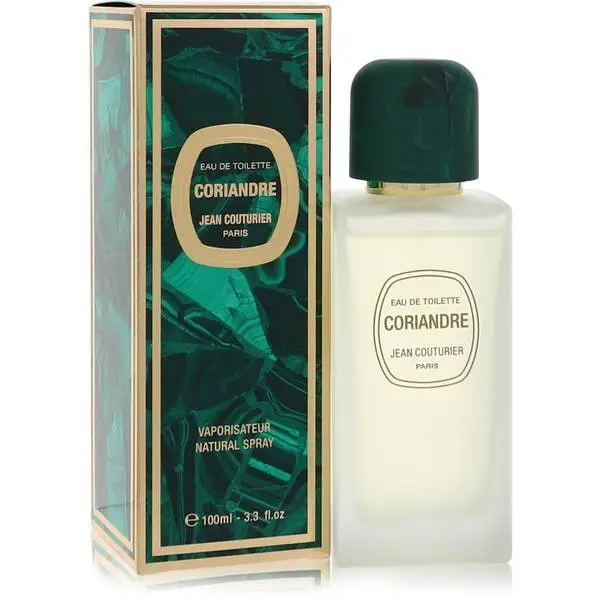 Imagine a beautiful rose blooming in a herb garden, earthy and intensely intense green as the minty scent of geranium intertwines with feminine florals. Jasmine, iris and ylang-ylang give the perfume depth and body while staying in the background. As Coriandre dries down there's a slight growl of musk and  the warmth of cumin.
Key Scent Notes: coriander, angelica, orange blossom, aldehydes, rose, geranium, jasmine, orris, lily, ylang ylang, patchouli, oakmoss, vetiver, sandalwood, civet, and musk.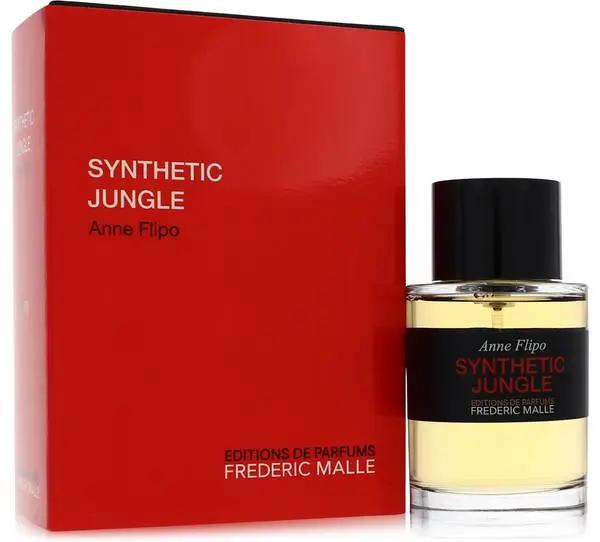 Fredric Malle wanted a green fragrance for his collection, so he called on Perfumer Anne Flipo. Synthetic Jungle redefined aromatic fragrances by composing a perfume that is modern and luxurious as well as very green and lush. Ms. Flipo used a combination of natural and synthetic ingredients so skillfully that Synthetic Jungle smells photo-realistic. One of the key notes is basil which adds piquancy to the perfume's classic florals of gardenia, ylang ylang, lily-of-the valley, and jasmine. All hail this green queen of the jungle.
Key Scent Notes: basil, hyacinth accord, lily of the valley accord, jasmine, ylang-ylang oil, galbanum, blackcurrant base, styrallyl acetate, patchouli, and oakmoss.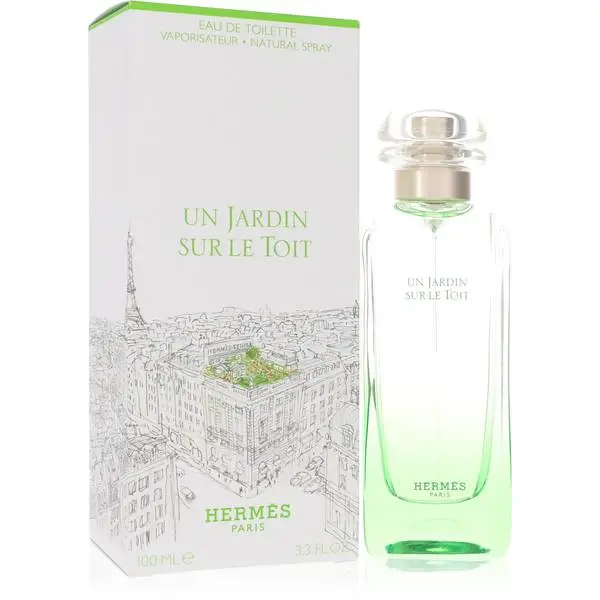 With very few ingredients, the great perfumer Jean-Claude Ellena composed a fruity herbaceous perfume inspired by Hermes' roof top garden in Paris. Green apple and pear at the opening are offset by rosemary that adds its woody aroma to sheer rose and lemony magnolia. Jardin Sur La Toit smells soft, fresh and pleasing. Aromatic fragrance as haiku.
Key Scent Notes: basil, pear, apple, grass, magnolia, rose, and compost accord.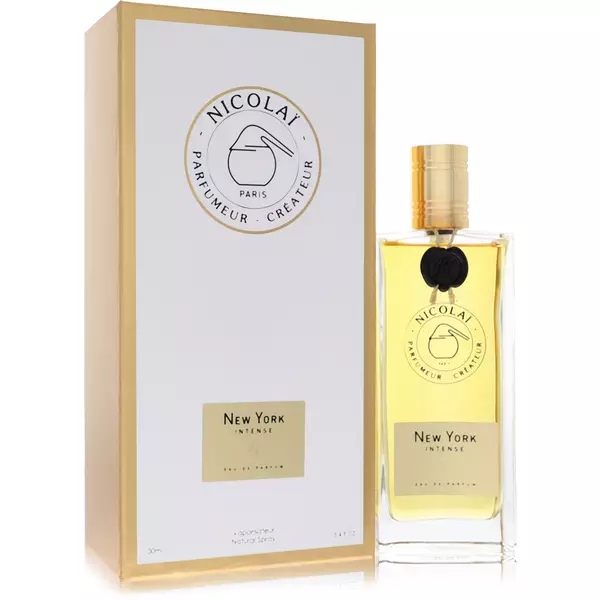 Composed by the brilliant independent perfumer, Patricia de Nicolai (whose uncle is the famous Jean-Paul Guerlain), opens with bright, zesty citruses that combine with thyme, lavender and absinthe-like artemisia and an array of spices. A distinctive earthy/herbal character is woven throughout the fragrance's evolution, along with mossy woods, vanilla, powdery nuances and discreet animalic undertones of musk and civet. New York Intense is one of the most brilliant aromatic perfumes, as it crosses gender and genres. Elements of chypre, fougère, citrus and aromatic fragrances combine in a beautifully balanced fragrance.
Key Scent Notes: petitgrain citronnier, bergamot, lemon, thyme, artemisia; black pepper, clove, cinnamon, lavender, chamomile; oakmoss, vanilla, styrax, and incense.
In Conclusion – Best Aromatic Fragrances of 2023
Now that you learned about aromatic fragrances, bring the herb garden indoors and onto your wrist. Head on over to fragrancex.com where you'll find a great range of aromatic fragrances  for women and men that are perfect for all occasions. Shop our best sellers here.
---
Read on for more FragranceX shopping guides:
Subscribe via Email
Get the best of FragranceX delivered straight to your inbox