Calice Becker of Givaudan and Her Most Famous Perfumes
Calice Becker is considered one of the greatest women perfumers in the world today and has created over 125 designer, niche, luxury, prestige and luxury fragrances for Balmain, By Kilian, Christian Dior, Davidoff,  Donna Karan, Estee Lauder, Marc Jacobs, Narciso Rodriguez, Nina Ricci, Tom Ford, Tommy Hilfiger, and Versace just to name a few notable brands during her illustrious career. Calice Becker received the Fragrance Foundation Lifetime Achievement Award in 2021. Her J'Adore for Christian Dior was inducted into their Hall of Fame in 2015, won prestige fragrance of the year in 2001 and Tom Ford Velvet Orchid was the recipient of the Fragrance Foundation's 2015 award for Luxury Fragrance of The Year.
"The most perfect natural smell of flowers is my personal quest, and one that never ceases to excite me."-Calice Becker (excerpted from an interview in 2011).
Calice Asancheyev Becker was born in Paris to Russian parents and at four years old wanted to know "how flowers got into a perfume bottle,"  It's no surprise that she became a perfumer and that florals are her signature.
"It was not easy -especially being a woman in a male dominated profession. One CEO got me so upset that I told him, "With or without you I will become a perfumer!" -Calice Becker
She began her career as a perfume trainee at Roure -Bertrand Dupont in Grasse (renamed Givaudan). After she graduated, she went to Quest International and was mentored by the great Francoise Caron, who encouraged Calice Becker to be a leader of a new generation of women perfumers. Calice Becker created her first fragrance in 1990, and although she was just beginning her career, she was entrusted to reformulate an icon of perfumery- Balmain Vent Vert. Today, Calice Becker is the Head of Givaudan Perfumery School, the premiere fragrance institution in the world and is President of The International Society of Perfumer-Creators (SIPC) whose mission is safeguard the art and future of perfumery.
Calice Becker's Most Famous Perfumes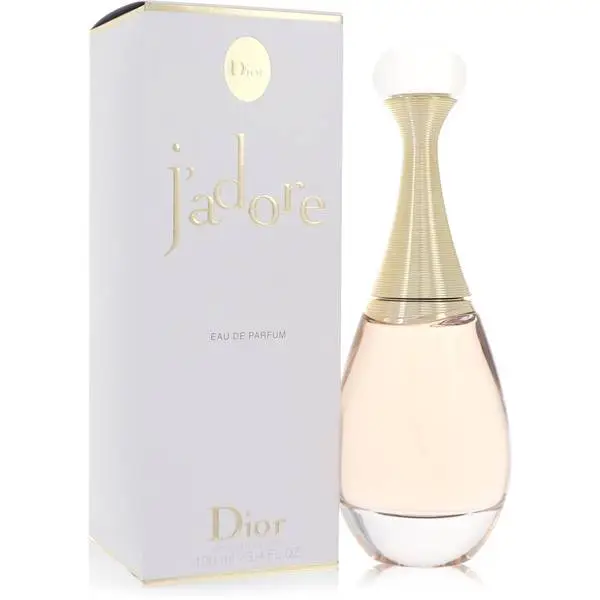 In 1999, while at Quest international in New York, Calice Becker composed J'Adore setting the benchmark for a new style of fruity-floral perfumes, which would go on to influence the entire industry-designer, luxury, mainstream and niche markets. Still considered the greatest modern Dior feminine fragrance, J'Adore was an instant scent sensation. Opening with the soft greenness of ivy leaves still wet with morning dew, Calice Becker's skill with florals shines as every flower in the opulent bouquet of florals are vivid and fresh as if hand painted Ms. Becker. Luscious blackberries and plum add fruitiness and the softly sweet drydown of woods and vanilla leave an irresistible trail.
Key Scent Notes: bergamot, mandarin, ivy leaves, champaca flower, plum, jasmine sambac, rose, violet, orchid, blackberry, musk, vanilla, and amaranth wood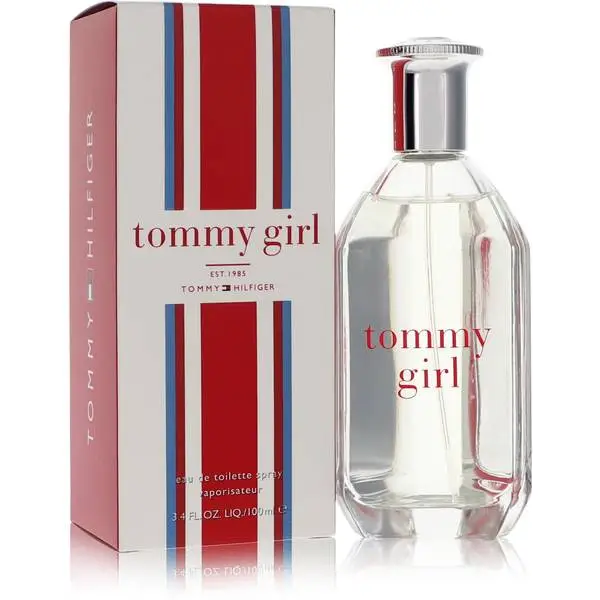 In 1996, Designer Tommy Hilfiger debuted his women's line of clothing and that same year Calice Becker composed Tommy Girl, which many fragrance critics say launched her career. Light, youthful, and feminine, Tommy Girl is a lovely blend of citrus, florals and fruits. It is easy to wear but does not smell generic, which is why it is still a hit 27 years later.
Key Scent Notes: apple tree blossom, camellia, mandarin orange, black currant; middle lemon, honeysuckle, rose, grapefruit, lily, mint, violet, magnolia, jasmine, cedar, sandalwood and leather.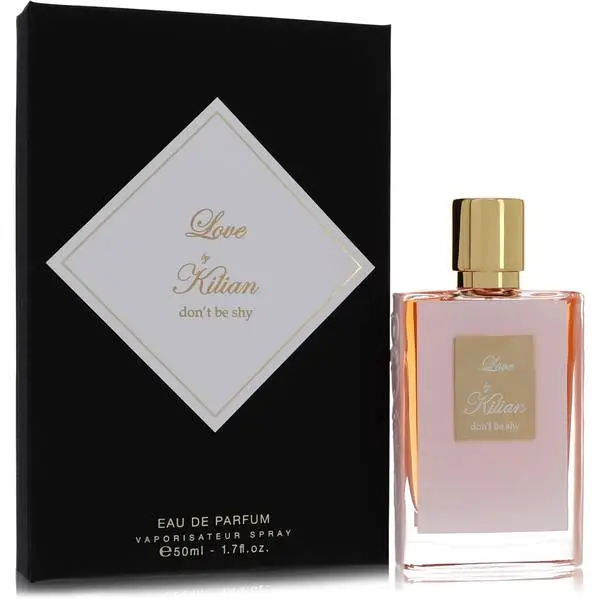 Buy Love by Kilian Don't Be Shy
Calice Becker has a special relationship with Kilian Hennessy of By Kilian and composed 26  perfumes in the collection.  Love Don't Be Shy is one of the most popular for the brand and very feminine. Ms. Becker wanted to make a sweet perfume that was unique and the combination of marshmallow, skin musk and orange blossom set it apart when it was released in 2007. Jasmine, honeysuckle and iris peek in-and-out and the musk base adds depth that combines with the marshmallow to give Love Don't Be Shy even more power and sensuality. In 2016, Rihanna announced to her fans that By Kilian Love Don't Be Shy is her favorite perfume and the brand sold out of it in minutes. By Kilian Love Don't Be Shy is a gourmand with sophistication and style, so don't be shy! Wear this perfume and the compliments will keep coming your way (and feel like a star just like Ri Ri).
Key Scent Notes: bergamot, neroli, pink pepper berries, coriander, honeysuckle, orange flower, jasmine, rose, iris, caramelized sugar, vanilla, labdanum, and white musk.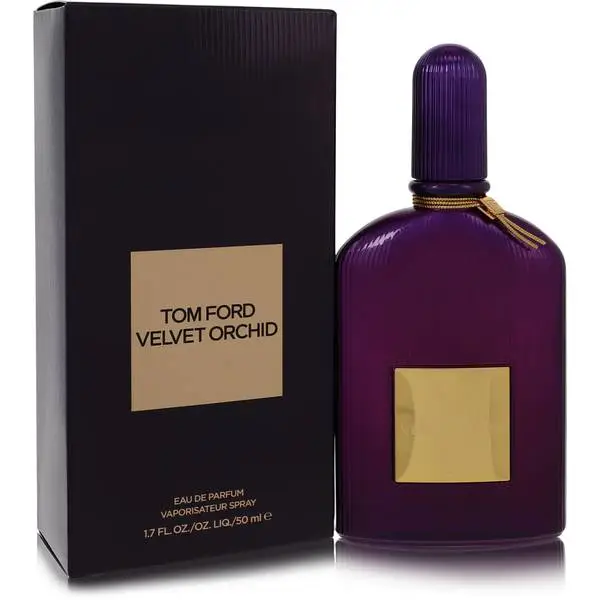 The award-winning Tom Ford Velvet Orchid  composed by Calice Becker in 2014 is a very different take on the moody, deep and dark cult-favorite Tom Ford Black Orchid from 2006. If Black Orchid blooms in the shadows, Velvet Orchid grows in the light, opening with bright citruses and glowing mandarin. Calice Becker, once again shows her talent with florals as orange blossom and rose are rich and sensual offset by sweet, boozy and honied tones. More subtle yet as memorable as Black Orchid, the orchid note in Velvet Orchid is tactile, living up to its name- smooth as velvet.
Key Scent Notes: bergamot, mandarin, honey, vanilla, orange blossom, rose, jasmine, narcissus, magnolia, orchid, heliotrope, rum, suede, labdanum, sandalwood, and myrrh.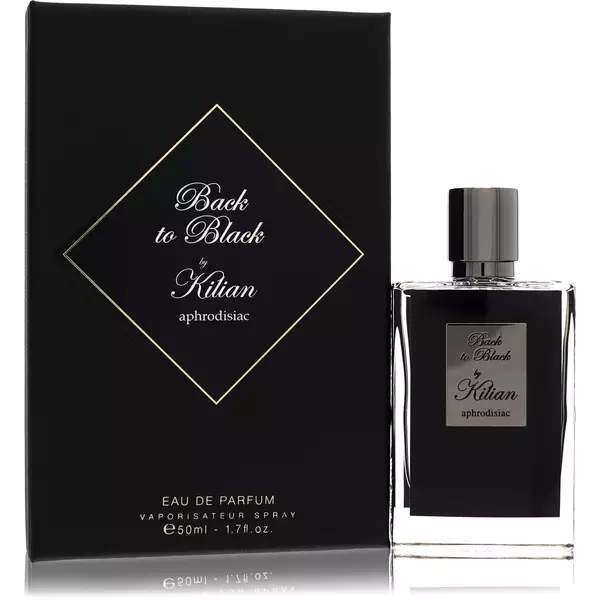 With a name like Aphrodisiac, you really need to deliver sexy. Calice Becker does with her 2009 "unisexy" tobacco perfume with the focus is on the sweeter side of things. Her sixth for By Kilan, Calice Becker, under the Creative Directorship of owner Kilian Hennessy, composed one of the most hypnotic tobacco fragrances without using any tobacco ingredients at all. Back to Black weaves a hypnotic spell full of heady gorgeous tobacco with a softly glowing honey finish. Adding to its intrigue is that Kilian Hennessy told a reporter that it was a tribute to the singer Amy Winehouse's big hit of the same name.
Key Scent Notes: bergamot, raspberry, blue chamomile, cardamom, coriander, saffron, cedarwood, vanilla, almond, vetiver, cistus labdanum, patchouli, and oakmoss.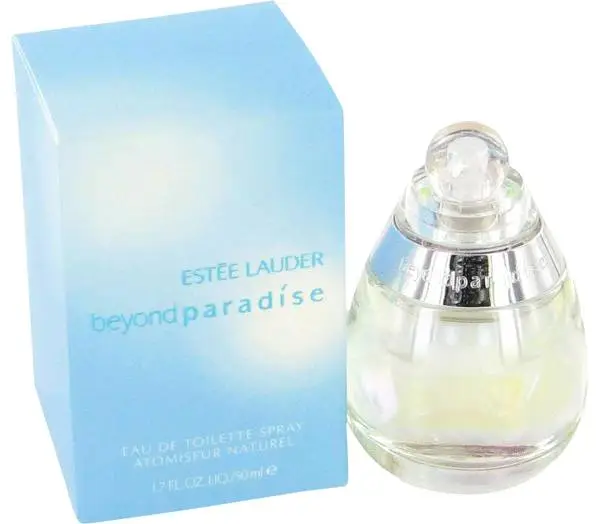 Buy Estee Lauder Beyond Paradise
Considered by industry experts to be one of the best tropical floral perfumes of the past decade, Calice Becker created a beautifully fresh, exotic flower as iridescent as its shimmering bottle. Imagine a garden in the South Pacific, where a single flower bloom emanates the heady sweetness of rose, the lemony milky aroma of magnolia and the ripe banana scent of ylang.  The early morning sun is beginning to rise and you think, I am in paradise. And I don't want to leave.
Key Scent Notes: hyacinth, orange blossom, grapefruit, bergamot, jasmine, ylang, gardenia, honeysuckle, orchid; hibiscus, plum wood, ambrette and amber.
In Conclusion-Calice Becker's 6 Most Famous Perfumes
Now that you have learned about Calice Becker, her life, her talent, accomplishments, awards, and fragrances head on over to FragranceX.com where you'll find a great range of incredible perfumes by Calice Becker that are perfect for all occasions. Shop our best sellers here.
Read on For More Fragrance Guides
Subscribe via Email
Get the best of FragranceX delivered straight to your inbox