Sep 19, 2023
|
4 min Read
Maurice Roucel of Symrise and His Most Famous Perfumes
"A perfume needs a soul, the talent of a perfumer. Think of the Japanese art of origami, a piece of paper to begin. Then voila. It is Art."-Maurice Roucel, excerpt from a journalist's interview.
Born in the seaside town of Cherbourg in Normandy France, Master Perfumer Maurice Roucel of Symrise began his career at the age of 23 in Paris, as a chemist working with gas chromatography. Under the guidance of Chanel perfumer Henry Robert, Maurice Roucel took it upon himself to learn the art of perfumery. He then made his way at IFF, Dragoco, and Quest. In 1996, he joined the fragrance and flavor company Symrise, where he was recognized as a master perfumer – a rare accolade in the industry. After living in New York City for twelve years, moving back to Paris and then to Brazil, Maurice Roucel still works at Symrise today. He is the winner of the 2002 Prix François Coty, several American and French Fragrance Foundation Awards, and the Chevalier des Arts et des Lettres in 2011.
You have certainly smelled the creations of Master Perfumer Maurice Roucel. He has composed over 150 women's, men's and unisex perfumes for  prestige, designer and luxury brands such as Adidas, Nautica, Gucci, Hermes, Kenzo, DKNY, Roberto Cavalli, Marc Jacobs, Missoni, Giorgio Armani, Guerlain, Bond no.9, Le Labo, Serge Lutens, Amouage, Frederic Malle and Initio Parfums Prive. Demonstrating his resourcefulness, he's also the nose behind celebrity scents for Gwen Stefani, David Beckham and Celine Delon.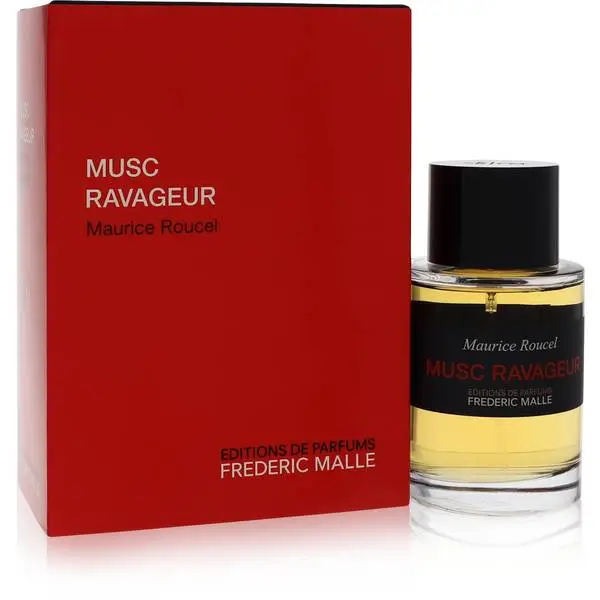 "I told him I had something in my drawer, it was a finalist for Fragile by Jean Paul Gaultier. I gave it to Frederic Malle, and we added a little fresh on the top, and it became Musc Ravageur"- from an interview with Maurice Roucel.
Back in 2000, the name Musc Ravageur (meaning devastating musk) created much buzz. This sensual, spicy perfume by Maurice Roucel filled the room (and many bedrooms) with its ambery vanilla scent. The name is misleading since the perfume itself has absolutely no musk in it, which is confirmed by Maurice Roucel himself; it is a huge, crowd-pleasing cult fragrance which has stood the test of time. Twenty-three years later, Musc Ravageur is one of the most popular in the Frederic Malle collection.
Key Scent Notes: lavender, bergamot, cinnamon, cloves, sandalwood, tonka bean, vanilla, guaiac wood and cedar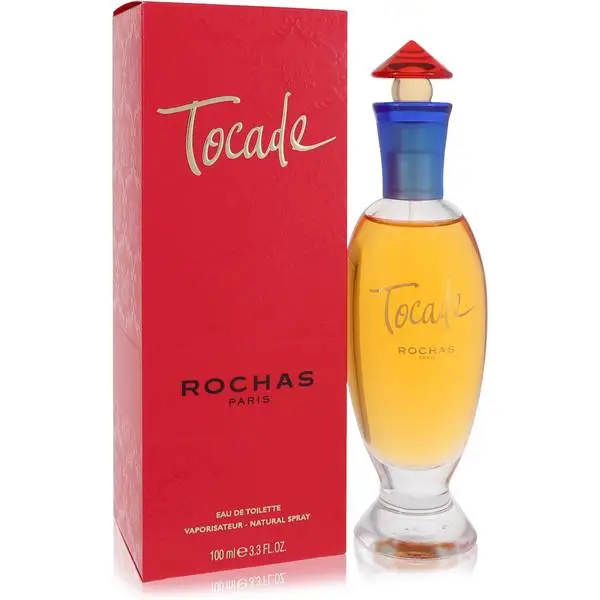 Maurice Roucel set off to create a rose perfume unlike any other when composing Tocade. A modern classic, Rochas Tocade is a rose gourmand with a dual personality, sparkling and fresh at the top and sensual and passionate at the base. Tocade captures the scent of rich velvet red roses that grow in a garden where lovers are kissing. Impulsive, irresistible, and intimate.
Key Scent Notes: magnolia, bergamot, geranium, rose, cedar, iris, amber, benzoin, vanilla and patchouli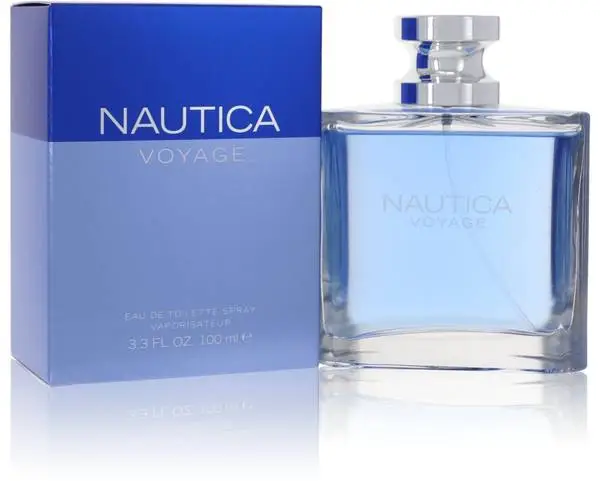 Aquatic can be sexy, especially when Maurice Roucel is the perfumer. You will be making waves and ready to sail anywhere you want to go with this adventurous fresh, woody cologne that's surprisingly long lasting. Green apple adds fruity juiciness at the heart and a sea spray note adds a hint of salt to the skin musk at the drydown.
Key Scent Notes: marine notes, green leaves, apple. lotus. mimosa, musk, cedar, oakmoss and amber.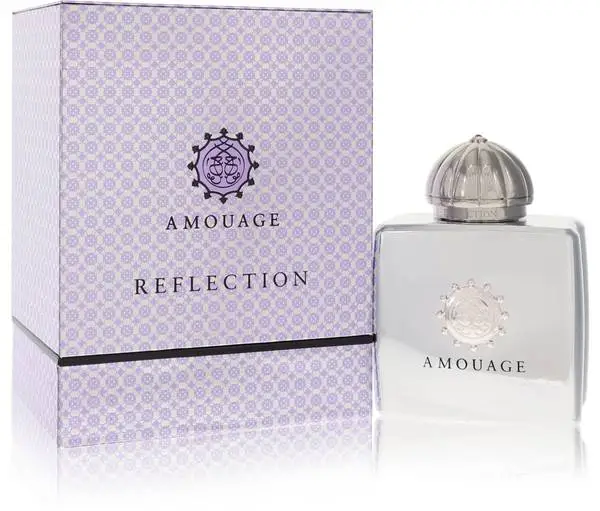 Maurice Roucel composed Amouage Reflection Woman in 2007 and it is a very feminine floral perfume that fills the air with the scent of thousand white flowers floating on the sea near an island where lush greenery surrounds the shore. When the light peeks in and out of the clouds they change color and are silvery and iridescent as the blooms are warmed by the sun. Excellent longevity and lovely for day wear year-round.
Key Scent Notes: water violet, purple freesia, tropical green leaves, magnolia, jasmine, amber, cedarwood, and sandalwood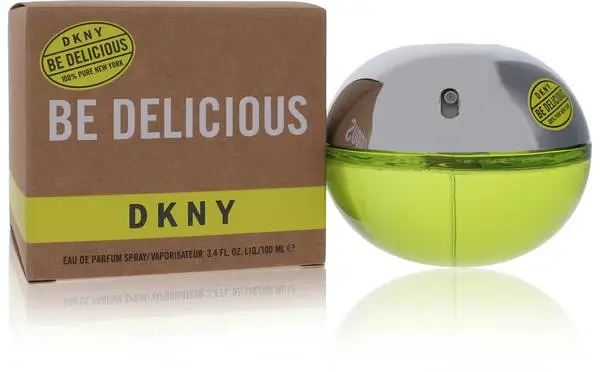 Imagine an orchard where small wildflowers grow and you pluck  dozens of apples off the tree, and place them in a woven wooden basket on your way to a picnic. Take a bite from a Granny Smith apple and you get a sense of what  DKNY Be Delicious smells like. Juicy and apple-licious. There have been many versions but the 2004 original is considered THE best green apple perfume of the past 20 years.
Key Scent Notes: cucumber, grapefruit, magnolia; green apple, lily-of-the-valley, tuberose, violet, rose, woodsy notes, sandalwood and amber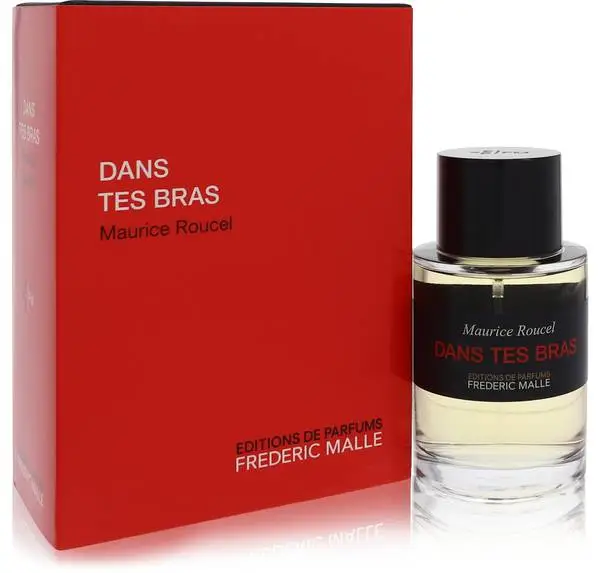 "I love this perfume; it is based on my memory of warm, salty skin." -excerpted from a blogger's interview
Possibly the most unique in the Frederic Malle collection, Dans Tes Bras was the second fragrance Maurice Roucel created for the brand. Perfume critics call it a masterwork because it is completely original. Violet is the star of the fragrance and this is no shy violet- simultaneously sweet, creamy, rich, opulent, mysterious, metallic, and musky. Dans Tes Bras, translated from French means "in your arms", and there is a salty, warm, even sweaty quality that is unexpected and the scent slowly morphs into something darker, yet still comforting. In a word? Voluptous.
Key Scent Notes: bergamot, violet, clove, jasmine, sandalwood, patchouli, salt notes, incense, cashmere, musk, heliotrope, and white musk
In Conclusion-Maurice Roucel's 6 Most Famous Perfumes
Maurice Roucel has created pivotal perfumes that have given expression to several generations of fragrance lovers and is known for his versatility and sensual scents. Now that you have learned about Maurice Roucel, his life, his talent, accomplishments, awards, and fragrances head on over to FragranceX.com  where you'll find a great range of incredible perfumes by Maurice Roucel that are perfect for all occasions. Shop our best sellers.
Read on For More Fragrance Guides
Subscribe via Email
Get the best of FragranceX delivered straight to your inbox
Related Posts
Nov 27, 2023
|
4 min Read
Best Incense Perfumes
From the beginning of civilization, it was believed that the only the smoke of incense could...