Oct 10, 2022
|
8 min Read
10 Best Nautica Colognes Of All Time
Breathe in the scent of one of the best Nautica colognes and you'll find yourself transported to a world of ocean blues and aromatic, earthy greens. This marine-inspired fragrance brand encapsulates everything we love the most about getting out on the water without a care in the world.
Colognes from Nautica are custom designed for any man who loves the great outdoors, bringing together intriguing fragrance notes and pairing them with the saltiness of the sea breeze and the freedom in the air. Sample a Nautica scent and, it doesn't matter where you're currently standing — you'll find yourself transported to a place of crashing waves and sails whistling in the wind.
Haven't yet delved into the joys of men's Nautica cologne? Read on for our full Nautica cologne list, including the very best choices from this ever-popular brand.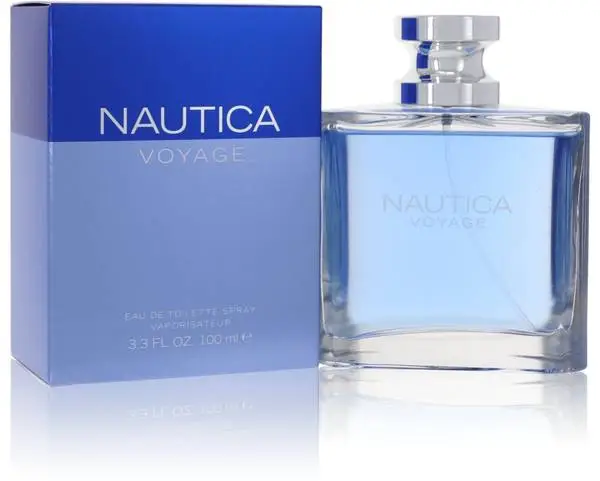 Nautica Voyage is a little fruitier than your standard cologne and takes you on a journey through both land and sea. This green, fruity, floral scent is best enjoyed by confident men who dare to branch out a little from the usual masculine scent. 
One of Nautica's most popular colognes, Voyage is a refreshing breeze of coastal herbs and woodlands, accentuated by its top notes of leaves and apples. Breathe it in a little deeper to enjoy its most unusual note: the scent of a yacht's linen sail. 
Similar to: Monsieur Musk Cologne by Dana, Stetson Cologne by Coty, Tabac Cologne by Maurer & Wirtz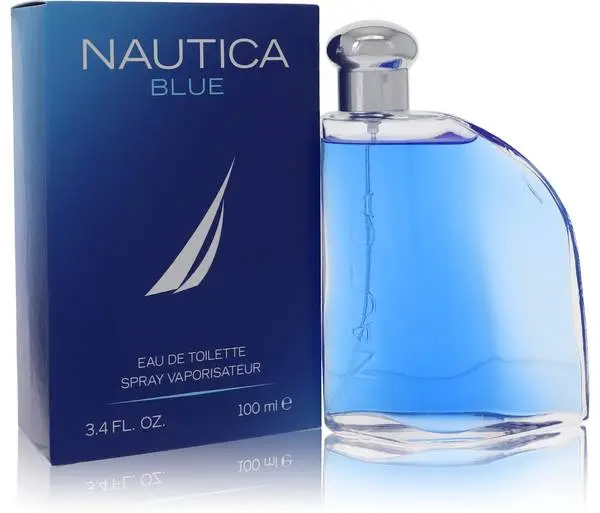 Nautica Blue is a staple cologne that you'll enjoy on a daily basis no matter where you're heading. Fresh, woody, and understated, this is one of the best Nautica colognes for the working week. Yet it also works beautifully for lazy weekends relaxing at home, and Sunday afternoons basking in the garden sunshine.
While this is mostly a woody cologne, it's one that brings in Nautica's signature complexity by fusing together subtle notes of pineapple, bergamot, and peach to accompany its sandalwood, musk, and cedar base notes.
Similar to: Brut Cologne by Faberge, Royal Copenhagen Cologne by Royal Copenhagen, Canoe Cologne by Dana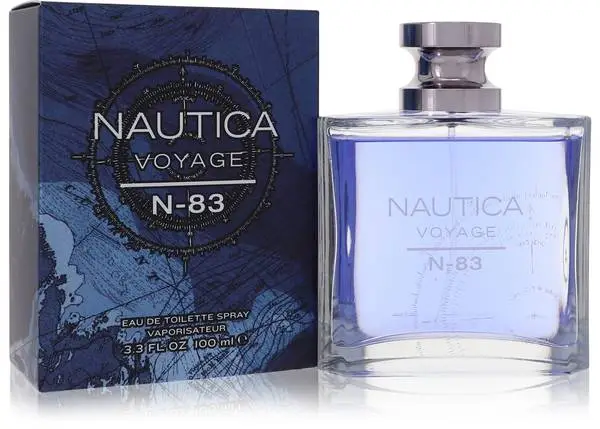 Nautica Voyage N-83 is one of the brand's most complex scents and ticks all the boxes if you're looking for a new signature cologne. Aquatic and aromatic, it's designed for adventures both on land and at sea, with delicious, invigorating notes that perform like refreshing splashes of salty water on the skin. 
This timeless cologne washes over you, note by note, as the hours pass. Its calming sea notes come bolstered by spicy mint and petitgrain initially, followed by calming lavender and rich cardamom. It's one of the best Nautica fragrances when you're on the hunt for a new all-around favorite.
Similar to: Jovan Musk Cologne by Jovan, Passion Cologne by Elizabeth Taylor, Pierre Cardin Cologne by Pierre Cardin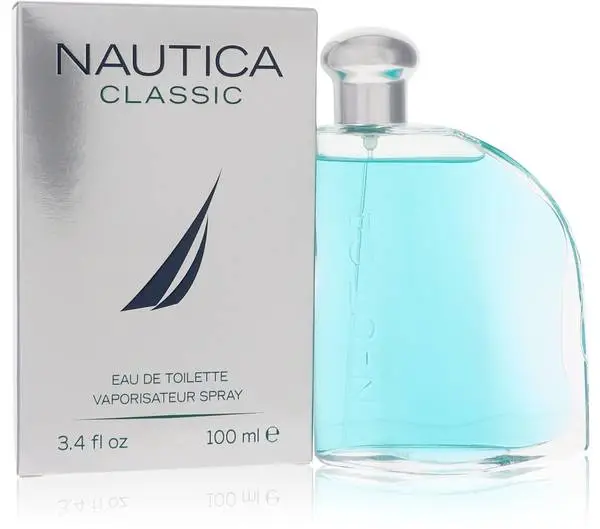 Classic by name and classic by nature, Nautica Classic brings together everything this Marine-inspired brand is best loved for. Nautica Classic is refreshing and light, and designed to remind you of lengthy days living next to the sea. 
This is not an overpowering cologne, instead preferring to add a simplistic dash of ocean energy to your daily activities with its calming presence. It's a scent of summer breeze accentuated with salty air and is one of the best Nautica colognes for men who enjoy sailing or fishing.
Similar to: Halston Z-14 Cologne by Halston, Pino Silvestre Cologne by Pino Silvestre, Agua Brava Cologne by Antonio Puig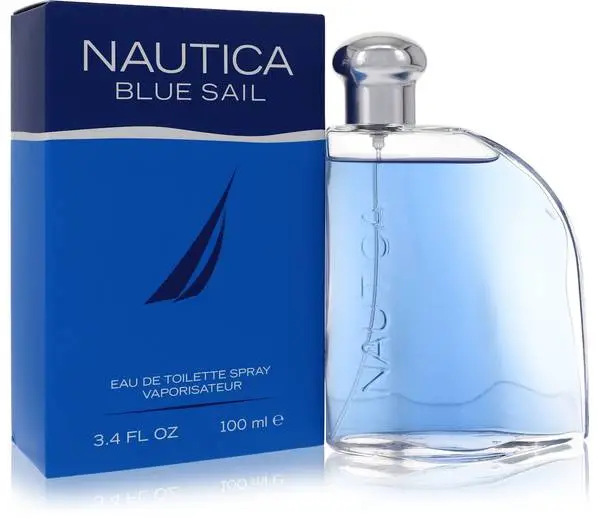 If you're a fan of Nautica Voyage you'll almost definitely enjoy Nautica Blue Sail. A similar cologne with one key change, this delicious scent leans into Voyage's aquatic side with a heavy brushing of green notes. 
This is a daytime cologne that you'll enjoy best in the springtime, dabbed just before friendly baseball games in the park or an early morning jog around the neighborhood. Fresh, understated, and perpetually chilled out, Nautica Blue Sail is a clean and juicy scent that suits men of all ages.
Similar to: Versace Eros by Versace, Cool Water Cologne by Davidoff, Eternity by Calvin Klein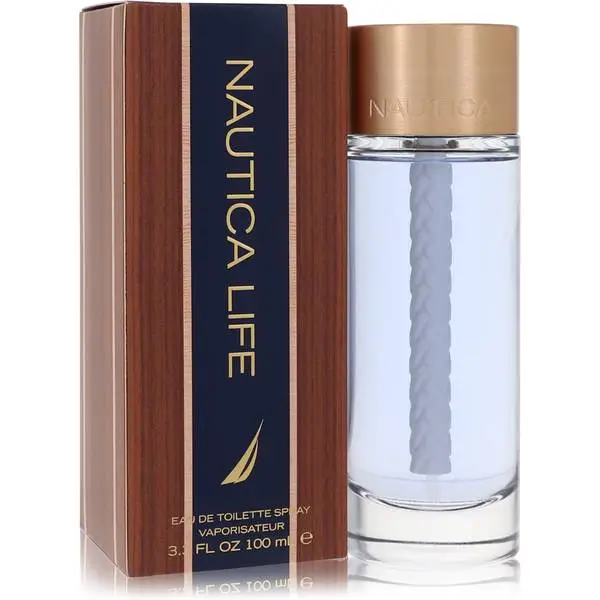 Nautica Life offers strong projection and works on a year-round basis on your busiest days. This charming scent is a fusion of green notes that perform differently with warm or cool weather. Wear it during the summer months to enjoy its fresh, aromatic top notes, or keep it for the colder months to bring out its subtle spiciness and woody base.
This is one of the best Nautica colognes around when you need a versatile scent you can wear in almost any situation. Best yet, with its affordable price point, it will quickly become a staple that you'll re-purchase for years to come.
Similar to: Aramis Cologne by Aramis, Dunhill Man Cologne by Alfred Dunhill, Sex Appeal Cologne by Jovan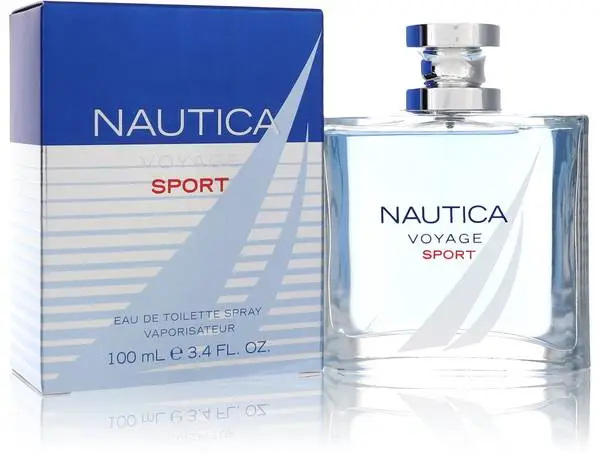 Like its name suggests, Nautica Voyage Sport is one of the best choices for those days when you're going to end up a little sweaty. A great choice for men who count running, basketball, or baseball among their biggest hobbies, this is the sort of cologne that ensures you're still smelling fresh at the end of your session. 
Nautica Voyage Sport is an aromatic, green cologne that sticks firmly within the brand's marine focus. Its top notes of citruses, sea salt, and coriander contrast against apple, geranium, and palm leaf. If you're heading straight from the game to a social event, this is a top choice to bring along.
Similar to: Lagerfeld Cologne by Karl Lagerfeld, English Leather Cologne by Dana, CK One by Calvin Klein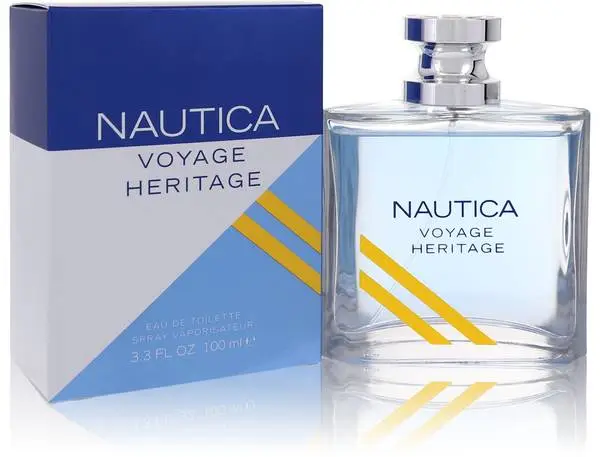 Nautica Voyage Heritage is a voyage into foreign lands. Fusing together sea notes with a few more exotic elements, this is one of the best Nautica colognes to bring along with you on vacation to new countries. 
While some Nautica colognes for him are brilliant year-round, you'll probably want to reserve this one for warmer weather, when its array of contrasting accords work their magic best. An inviting blend of ginger, lavender, mint, and rosemary make this masculine scent a sure-fire compliment-receiver.
Similar to: Club de Nuit Intense Man by Armaf, Montblanc Legend by Montblanc, Sauvage Cologne by Christian Dior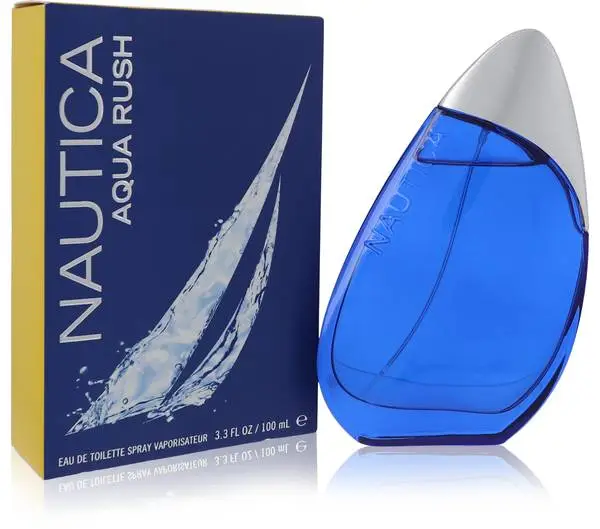 Nautica Aqua Rush is a top choice for gifting to the ocean-obsessed man in your life. Whether you're a surfer, sailor, swimmer, or someone else with a perpetual dash of sea salt in your hair, this cologne will have you running back towards the ocean for another quick dip.
The aromatic and green notes here come soaked with a heavy dash of marine and citrus accords. The result? A cologne that's exhilarating and almost exotic, while retaining those key base notes for impressive longevity. 
Similar to: Unforgivable Cologne by Sean John, Grey Flannel Cologne by Geoffrey Beene, Montblanc Legend Spirit Cologne by Mont Blanc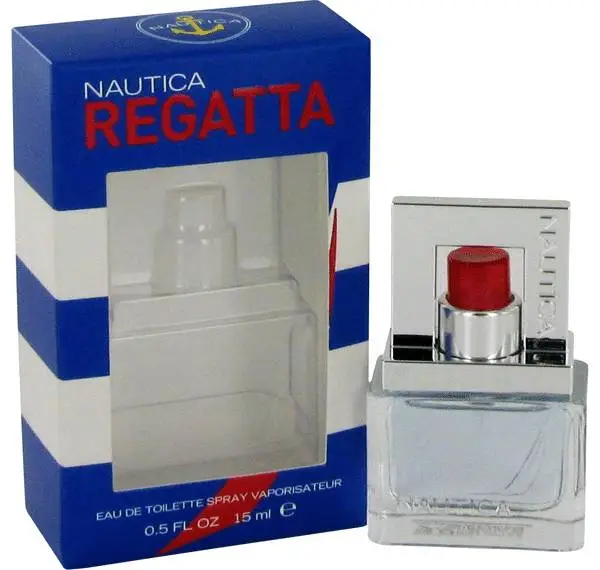 Nautica Regatta is a timeless cologne that pairs brilliantly with your freshly-pressed suit and smartest leather shoes. It's an impressive, confident cologne that speaks volumes with barely-there effort, thanks to its powerful sillage and enticing blend of citrus, aromatic, and spicy notes. 
A cologne that somehow seems to step into the room before you do, this is one of the best Nautica colognes for office wear or formal occasions. Cardamom, bergamot, and orange open with a cleansing appeal before sea water, clary sage, mint, and marigold refresh the senses.
Similar to: Terre D'Hermès cologne by Hermès, La Nuit De L'homme Cologne by Yves Saint Laurent, Mr Burberry Cologne by Burberry
What is Nautica Cologne?
Nautica Cologne for men is an ocean-inspired fragrance brand hailing from North America. The brand's line of scents tends to focus on marine, aromatic, and earthy notes with a few floral hues and other intriguing notes. Popular varieties include Nautica Voyage, Nautica Blue, and Nautica Regatta.
Summary
Now that we've talked you through the full list of Nautica colognes for him, you can head on over to FragranceX to choose your favorite. There, you'll find a huge range of popular colognes sold at discounted prices with fast, free shipping included.
---
Interested in learning about other top perfume brands? Check out the other FragranceX perfume guides: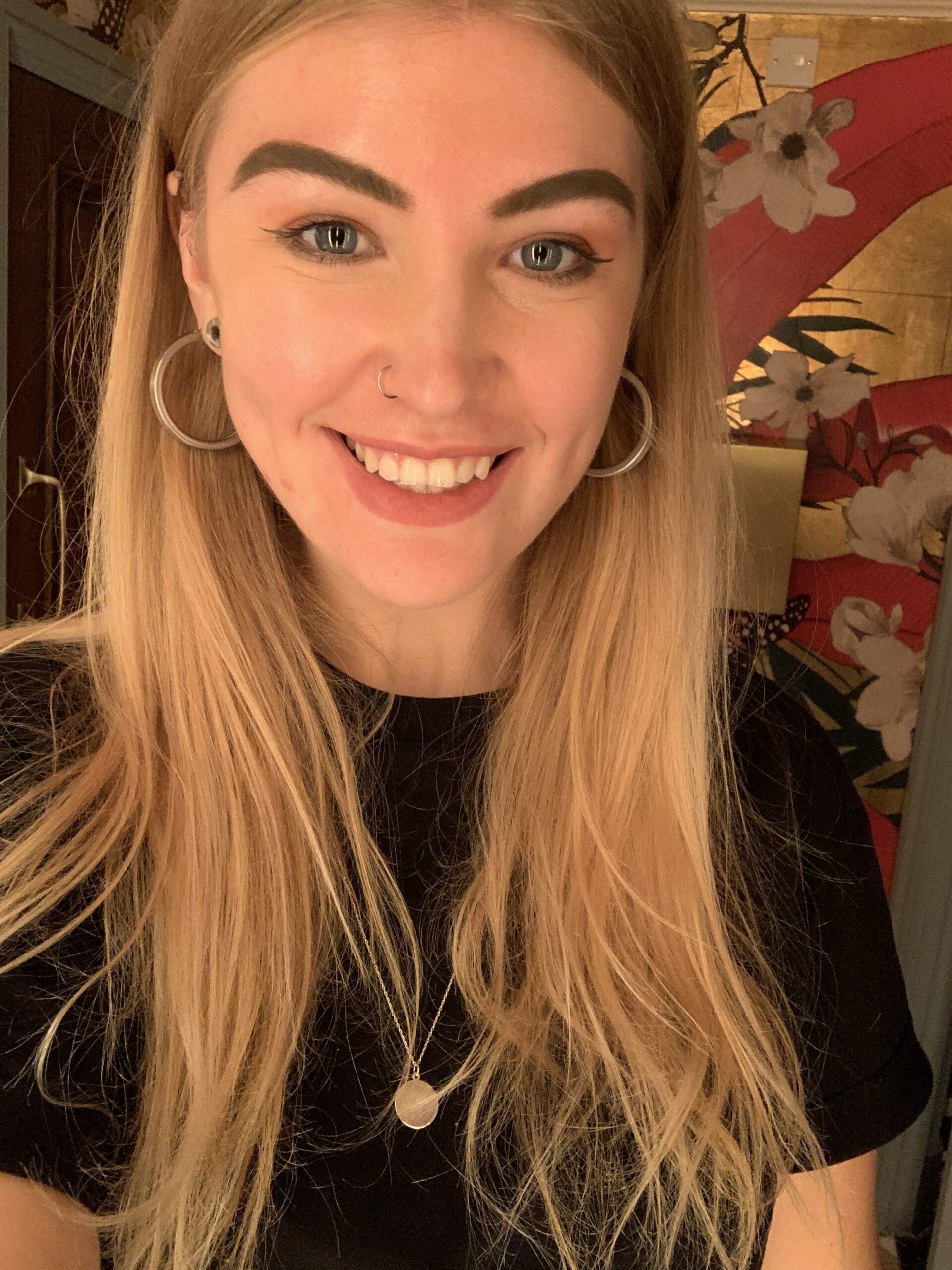 Georgie Darling is a freelance lifestyle and travel writer from London, England. Her work has been published in Grazia, HuffPost, YAHOO!, Culture Trip and Fodor's amongst others. When she's not writing, Georgie spends most of her time travelling to new countries and scuba diving. She's been an avid fragrance lover since a young age and considers Alaïa by Alaïa Paris to be her signature scent.
Subscribe via Email
Get the best of FragranceX delivered straight to your inbox
Related Posts
Aurelien Guichard and His Most Famous Perfumes
Aurelien Guichard was born in Grasse, the perfume capitol of the world.  You can say...