Best Plum Perfumes of 2023
Who doesn't love plums with their dusty blue-purple skin and succulent scented flesh? Even if plums aren't in season, you can enjoy them in fragrance all year long. Plum perfumes can smell freshly picked from the orchard, juicy, tart, green and sweet or bring to mind dried plums which have a dark, dense, and honeyed fruitiness. Plum are often used in fruity chypres, enhance notes of amber, almond, leather, woods, and other stone fruits (especially peach) and complements florals and spices.
 8 Best Plum Perfumes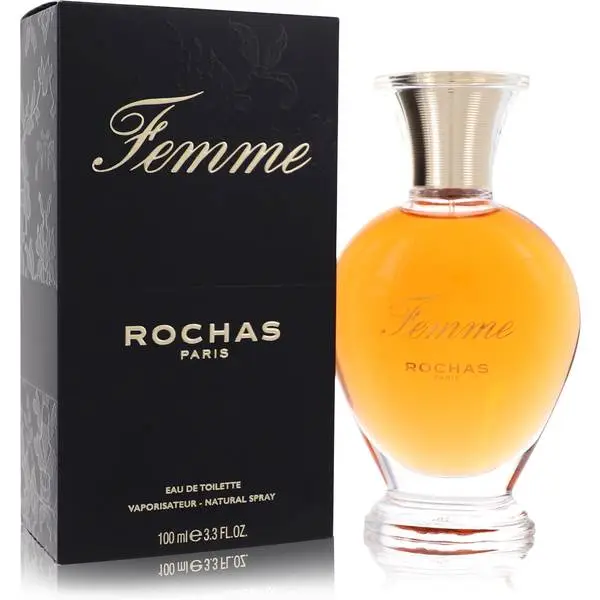 Rochas Femme was the first plum perfume ever and the most famous of all time.  It was created in 1944 by Edmond Roudnitska, the most brilliant perfumer of the 20th century, from a compound called Prunol©, that smelled like sugary plums. Femme was commissioned by Marcel Rochas for his third wife Hélène and was inspired by one of the most notorious and powerful femme fatales of the silver screen, Mae West. Her hourglass figure also was the model for the bottle and referenced the wasp waist corsets  Rochas designed. Roudnitska used Prunol to add sugarplum and peachy ripeness to this fruity chypre which is laced with the tang of lemon, lifted by aldehydes and sprinkled with dusty immortelle. Femme translated from French means woman and Rochas Femme was created to smell like a woman-her skin, her beauty, her spirit.
Key Scent Notes: plum, aldehydes, lemon, bergamot, amber, peach, pear, rose, immortelle, jasmine, ylang-ylang, grey amber, musk, oakmoss, civet and sandalwood.

Over a period of several decades, Edmond Roudnitska developed a very personal fragrance for his wife, Therese, a perfume simply called "the plum". What we know today is Frederic Malle Le Parfum de Therese was a scent that was, for years, worn, exclusively by the perfumer's wife.  Le Parfum de Therese was finally revealed to the public by Frederic Malle in 2000, four years after Edmond Roudnitska's passing. Whereas Rochas Femme has a classic chypre feel, Le Parfum de Therese with its over ripe plummy sweetness is balanced by the spice notes of pepper and nutmeg become more tart than sweet over time. The soft suede and wood at the base add plushness and while Le Parfum de Therese shares a similar scent profile to Femme, it is more of a shapeshifter ever changing  as it dries down.
Key Scent Notes: Aldehydes, Plum, Melon, Tangerine, Rose, Nutmeg Leather, Vetiver and Cedar.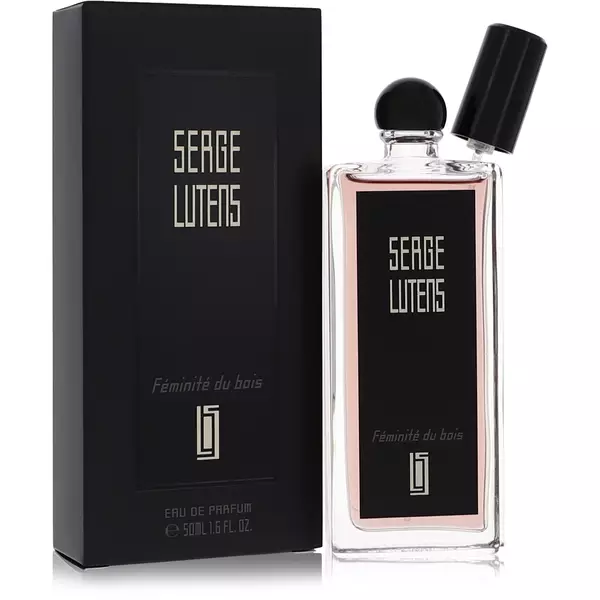 Shop Serge Lutens Feminite du Bois
From Femme to Féminité, Christopher Sheldrake, in collaboration with Pierre Bourdon (Edmond Roudnitska's student), offered the world a ground- breaking, fragrant take on raw sexuality- Serge Lutens Féminité du Bois. This plum perfume is extremely sensual, a game changer for its overdose of cedar with an almost tactile presence…a plum perfume that you can almost taste and feel on your skin. In 1992, the trend was towards soapy, clean fragrances. Féminité du Bois features a deep cedarwood core with a glowing honeyed amber coating the juicy plum and the scent of spiced candied violets. With both masculine and feminine elements, it was a break with traditional feminine scents.
Key Scent Notes: Virginia Cedar, Plum, Cinnamon, Peach, Clove, Ginger, Violet, Ylang-Ylang, Rose and African Orange Flower, Sandalwood, Benzoin, Musk and Vanilla.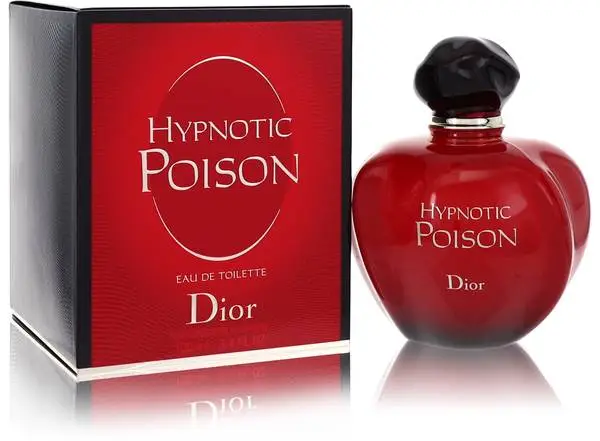 If it wasn't an apple that tempted Adam, it probably was Eve's scent. And she would smell like Hypnotic Poison, a frankly sensual and intriguing plum perfume for Christian Dior composed by master perfumer Annick Menardo. The warm blend of plum, woods, vanilla, amber, and spices that undulates like a snake, beckoning you to abandon all thoughts of heaven and flee into the wilderness. Perhaps it is the combination of bitter almond, vanilla, caraway, and jacaranda wood that makes Dior Hypnotic Poison so mesmerizing. One spritz from the collectible fruit shaped bottle and everyone around you will go "plum crazy".
Key Scent Notes: Plum, Coconut, Apricot, Jacaranda Wood, Jasmine, Caraway, Tuberose, Rose, Vanilla, Almond, Sandalwood and Musk.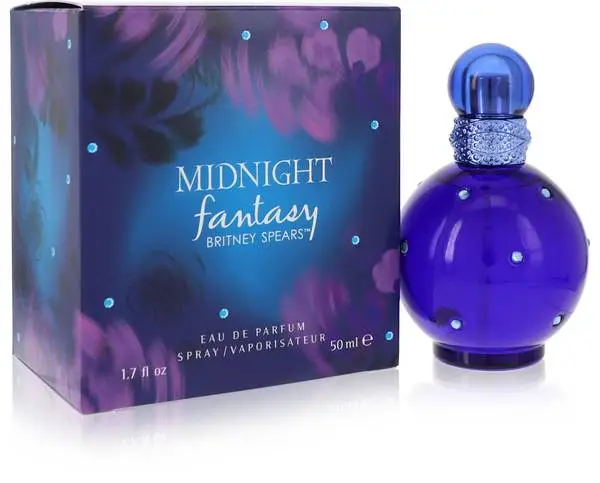 Midnight fantasy is a plum perfume lover's dream and is a favorite on Perfume TikTok. It smells as delicious as a nighttime dessert as the plum is surrounded by cherries, vanilla, raspberries. The floral notes of Orchid and Iris add sophistication. This plum perfume bridges the gap between teen fans of Britney and adults who want a versatile fruity floral. The glamourous bottle studded with crystal stars is irresistible.
Key Scent Notes: Plum, Cherry, Raspberry, Orchid, Iris, Freesia, Vanilla, Amber and Musk.
While Parfums de Marly Delina may get all the attention, Cassili is a hidden gem. This plum perfume is young, modern, fun and sexy as well as complex and feminine. From the first spritz, mouthwatering plum seems to jump off your skin in jubilation, as lush florals and fruits join in the fun. With a creamy sandalwood and delicious vanilla gourmand drydown, Cassili is a little sweet, a little sassy and hard to resist.
Key Scent Notes: Red Currant, Rose, White Flowers, Plum, Mimosa, Plumeria, Sandalwood, Tonka, Vanilla.
From the niche house of Olfactive Studio, Chambre Noir (dark room in French) is a  deep, boozy plum perfume with a prune accord that smells unique, yet with notes of violet, patchouli, and leather it is a nod to classic plum perfumes like Femme. What makes this plum perfume so different is the incense that weaves in and out, along with papyrus, lending a mysterious smoky tone as if you were in an Egyptian temple from long ago.
Key Scent Notes: Plum, Prune, Pink Pepper, Jasmine, Papyrus Violet, Incense, Sandalwood, Patchouli, Musk, Vanilla, Leather.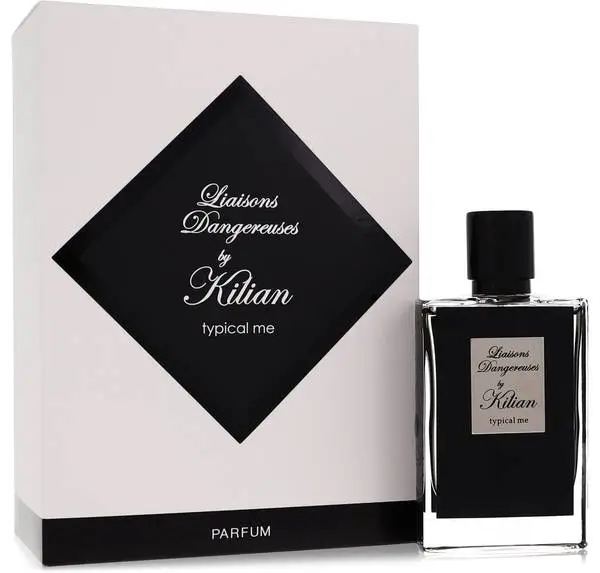 " A secret love affair begins innocently enough with jammy rose essence and juicy plum accord in Liaisons dangereuses, typical me".-By Kilian
Plum at its most provocative. Composed by master perfumer Calice Becker, Liaisons Dangereuses (dangerous encounters), is a sexy spin on plum perfumes. The narcotic blend of dark plum, spices and tart blackcurrant add punch to the lush rose and creamy coconut sorbet note. The wood base surrounds the plum like a lover's embrace. Hang out the "Do Not Disturb Sign"…he's under your spell.
Key Scent Notes: Coconut, Plum, Blackcurrant Buds, Crystallized Peach, Cinnamon Bark, Ambrette Seeds, Rose Damascus, Geranium, Australian Sandalwood, Oakmoss, Vetiver Java, Clear Woods, Vanilla, White Musks.
In Conclusion – Best Plum Fragrances
Depending on if you want your plum perfume to smell tart and ripe or dried and sweet, there are many to choose from. Here at FragranceX.com you'll find a huge range of incredible plum perfumes perfect for all occasions. Shop our best sellers here.
---
Read on for more FragranceX shopping guides!
Subscribe via Email
Get the best of FragranceX delivered straight to your inbox