What to Know About Britney Spears' Forthcoming Memoir, "The Woman in Me"
Britney Spears: award-winning musician, dancer, perfumer and now, published author! Spears is gearing up for the release of her much-anticipated memoir, The Woman in Me, this fall. The book is described as a "brave and astonishingly moving" story about fame, survival and freedom and will likely give fans a deeper glimpse into Spears' life since her earliest days in the spotlight.
Spears has created some of our favorite celebrity scents of all time, from her first foray into the fragrance world, Curious, to the beloved Fantasy and its many colorful flankers; over the past two decades, she's created a veritable fragrance empire, all while maintaining her spot as the Princess of Pop.  While it remains to be seen if the perfumes will get a mention in the book, we'll definitely be reading Spears' memoir this fall — and we're not alone. It's bound to be one of the biggest releases of the year.
Here's what to know about Britney Spears' memoir, The Woman in Me.
When will Britney Spears' book be published?
The Woman in Me is set to hit shelves on October 24, 2023, just in time for the busy holiday season. It will be widely available wherever books are sold and is currently available for pre-order at your favorite bookseller or on its official website.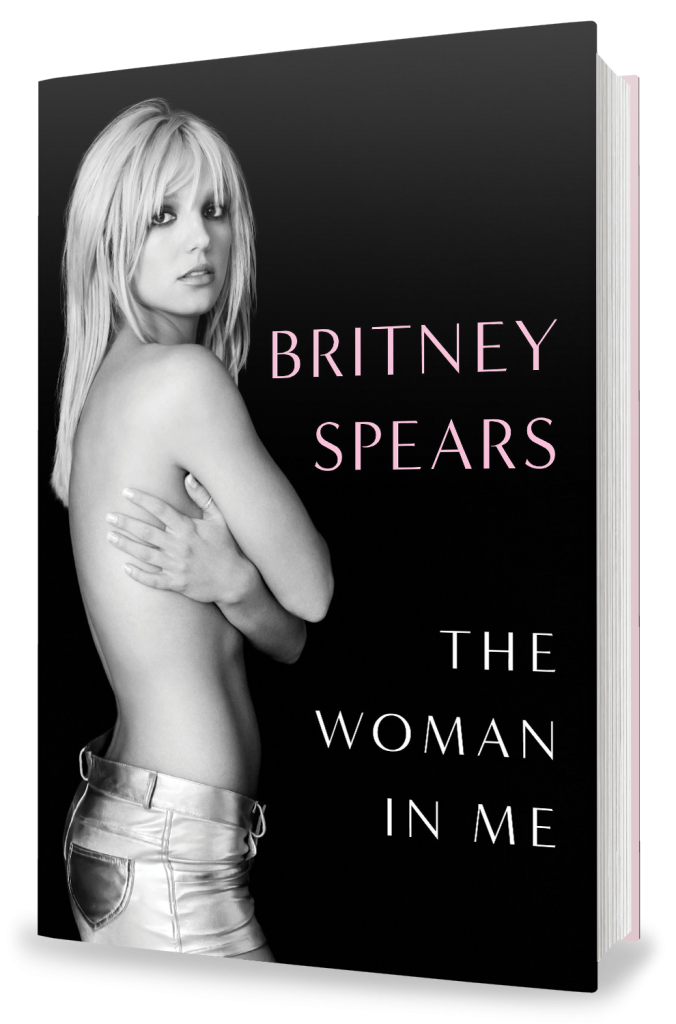 Where does the title of Britney Spears' book come from?
The title is likely a reference to Spears' 2001 hit, "I'm Not a Girl, Not Yet a Woman," where she sings "I'm just trying to find the woman in me." The black-and-white cover photo was also taken in 2001.
What is Britney Spears' memoir about?
The Woman in Me is Spears' story in her own words, on her own terms. The book will likely talk about her childhood and rise to stardom, her battles with the paparazzi and desire for privacy at the height of her fame, her musical inspiration and  relationships with her family, children and current and former partners. Spears' long-running conservatorship and her battle to be free will definitely be a major part of the book; anyone who listened to her moving testimony in June 2021 will know how Spears' faith and hope kept her going throughout the darkest days of the conservatorship and eventually led her to freedom to live her life her way once more. According to its publisher, Gallery Books, The Woman in Me "illuminates the enduring power of music and love — and the importance of a woman telling her own story, on her own terms."
Who wrote Britney Spears' memoir?
Like many celebrities, Spears likely partnered with a ghostwriter on her book, but that information hasn't officially been made public. "My book is coming out very, very soon. I worked my ass off for this book," Spears shared on Twitter in July. "I had a lot of therapy to get this book done, so you guys better like it. If you don't like it, that's fine too."
How many fragrances has Britney Spears released?
Including flankers, Spears has released more than 30 scents. Her first scent, the white floral Curious, was released in 2004. Fantasy perfume happens to be her more popular scent so far. The most recent, Jungle Fantasy, was announced in July 2023. Discover all of Britney Spears' perfumes!
---
Read on for more FragranceX shopping Guides!
Subscribe via Email
Get the best of FragranceX delivered straight to your inbox