Jul 28, 2023
|
4 min Read
The Best Coconut Perfumes of 2023
Nothing says "summer" like the aroma of coconut, but if you think coconut is exclusively for sunscreen scents and dessert concoctions, think again! The fruit (yes, it's a fruit!) is just as delicious in a rich and creamy gourmand as it is in a light, refreshing aquatic. Whether it's rich and creamy like a sweet treat or light and addictive like a fresh coconut enjoyed right on the beach, the scent can be relaxing and comforting or sensual and evocative, depending on when, where and how you wear it.
Coconut fragrances never really go out of style, but they've exploded in recent years, likely because they're so closely associated with happy memories and vacation vibes. A coconut note can smell like sunscreen, a piña colada or a creamy, ice cold glass of coconut milk, giving it a versatility that makes it essential in a perfumer's palette. The scent can bust you out of your winter blues with visions of warm beaches and crystalline ocean views or heat up the summer with an intoxicating warmth. You can dress it up with floral notes or keep it low-key. When you're wearing a coconut perfume, people take notice in a big way.
Below, check out some of the best coconut fragrances of all time.
8 Best Coconut Perfumes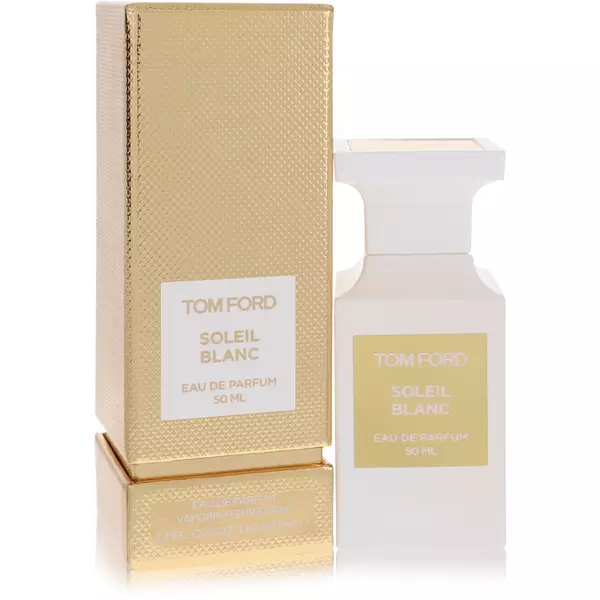 This luxurious take on coconut blends the fruit with white floral notes of jasmine, ylang-ylang and tuberose for an extra dose of glamour. The slightly spicy amber base that feels like liquid satin on the skin. It's particularly alluring on a hot, humid day.
Key scent notes: Coconut, tuberose, amber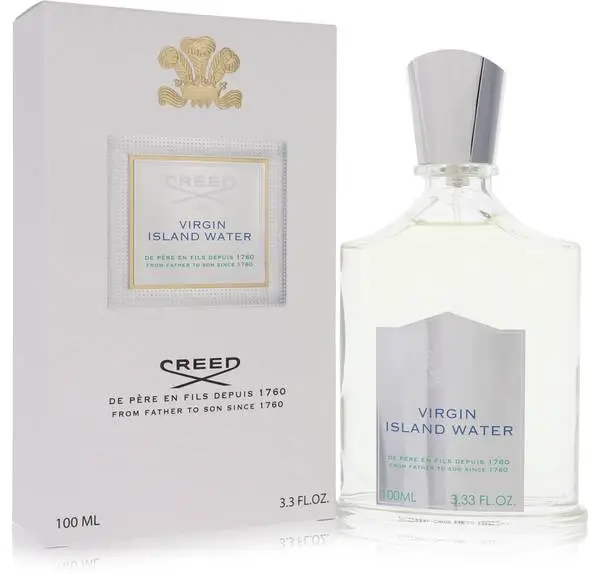 For a lighter and brighter twist on coconut, try Creed's Virgin Island Water, a refreshing mix of lime and bergamot with milky coconut, warm white florals and a zing of ginger. Virgin Island Water is perfect for those steamy days when you don't want to wear anything too heavy but still need a spritz of scent.
Key scent notes: Lime, coconut, musk, white florals
If beachy scents are your thing, look no further than Beach Walk, a faithful interpretation of warm skin, lingering sunscreen and salt air. It's tropical but not sweet thanks to the more grounding elements pink pepper, benzoin, cedar and musk, blending the best of a beach day with aquatic and woody notes.
Key scent notes: Pink pepper, coconut, benzoin, musk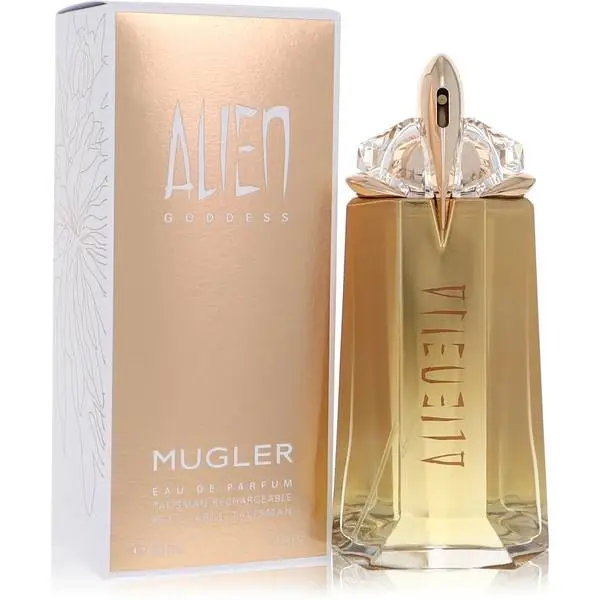 For a more complex interpretation of coconut, try Mugler's Alien Goddess, a flanker to its immensely popular and iconic Alien. Alien Goddess layers coconut with plenty of vanilla and a twist of rich, overripe jasmine. It's the kind of warm, deep floral you want to cozy up in.
Key scent notes: Vanilla, jasmine, cashmere, coconut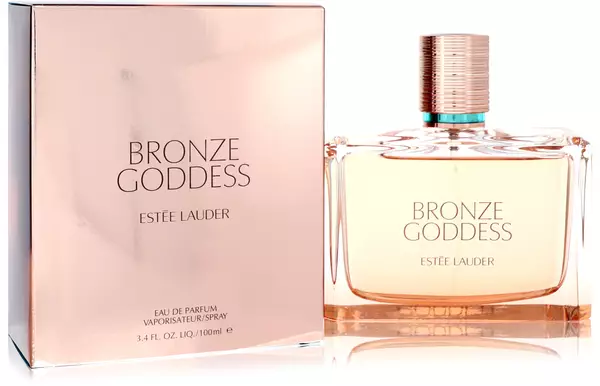 It's summer in a bottle, plain and simple. Estée Lauder's Bronze Goddess is a light and fresh beachy fragrance built upon a base of coconut, gardenia and sandalwood. It's the kind of effortless, easygoing fragrance you just want to relax into and wear every day; it's as gorgeous for a day at the pool as it is at the office, and it feels both youthful and elevated at the same time.
Key scent notes: Tahitian gardenia, coconut, sandalwood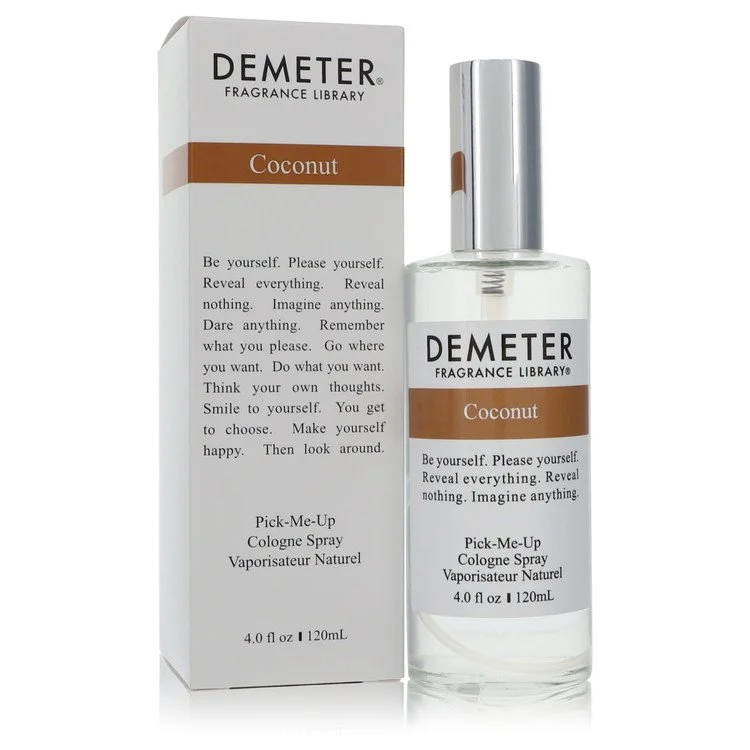 Demeter's Coconut Cologne is a faithful interpretation of the coconut fruit versus a blended beverage or a sunscreen concoction; it's fresh, green and light with a delicate touch of sweetness from coconut milk. If you can't make it to Hawaii this year, this is the next best thing.
Key scent notes: Coconut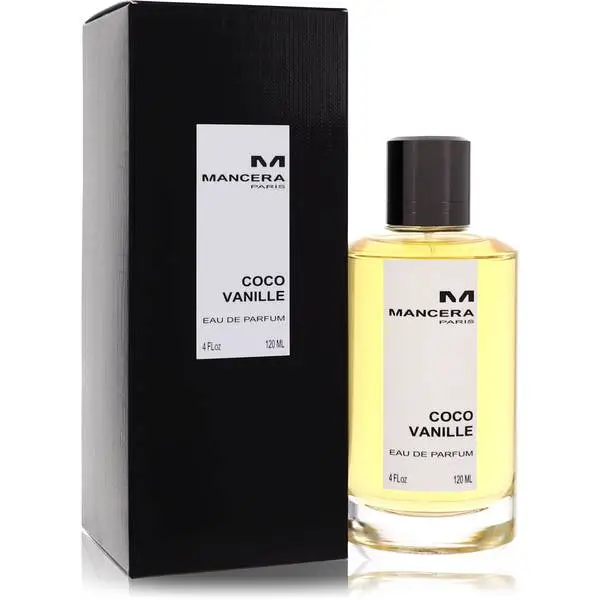 Do you like your scent to make a statement? Mancera Coco Vanille doesn't fade into the background, that's for sure. It's a juicy, intoxicating tropical floral built around coconut and peach, beachy ylang-ylang and, as the name would suggest, a hearty, sweet vanilla base note. This is the kind of fragrance that will have everyone you encounter ask what you're wearing.
Key scent notes: Coconut, ylang-ylang, vanilla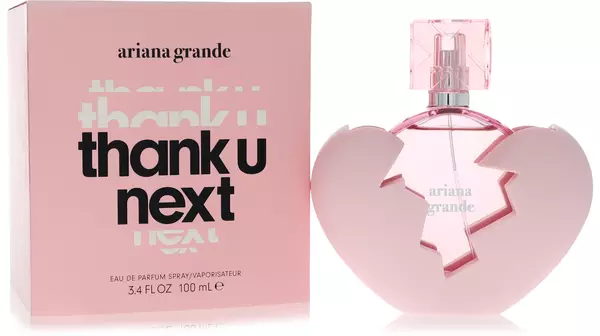 Ariana Grande's Thank U, Next is a cheerful, flirty twist on coconut. It sparkles with fun, opening with pear and raspberry before settling down into a creme de coconut heart atop a mouthwatering base of macaron sugar and musk. Can't resist a sweet treat? Sink your teeth into Thank U, Next.
Key scent notes: White pear, creme de coconut, musk
---
Read on for more FragranceX shopping guides.
Subscribe via Email
Get the best of FragranceX delivered straight to your inbox