Apr 14, 2022
|
9 min Read
15 Best Liz Claiborne Perfumes of All Time
Liz Claiborne ticks a lot of boxes when it comes to producing fragrance. Not only do all the perfumes produced under this American fashion house's label come with unique, hard-to-replicate scents and bottle shapes, but they're also all sold at affordable price points.
Mention Liz Claiborne fragrance around other women in your life and you'll almost definitely hear some reminiscent stories of years gone by. This perfume line dates back to the 1980s and has been regularly producing new, delicious bottles ever since.
Not sure where to start? We reckon your mom, auntie, or closest female friend might have a few suggestions. But we've also got plenty of our own delicious recommendations. Read on for all of the best Liz Claiborne perfumes.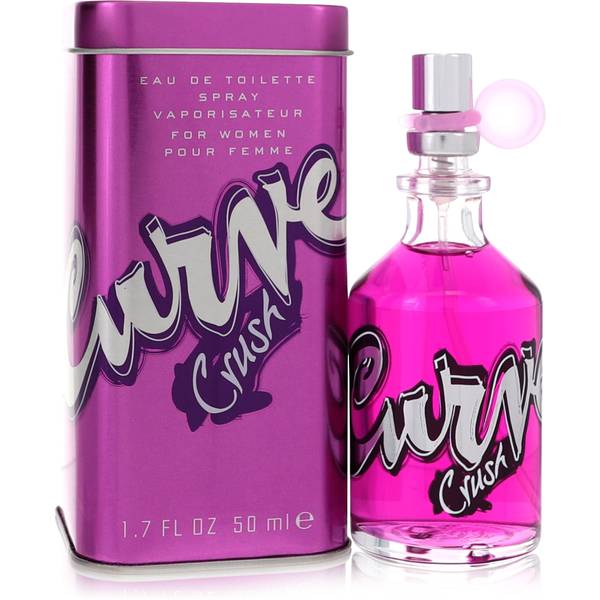 Liz Claiborne Curve Crush is a toasty mug of chai tea or warm water lapping at your heels. It's the scent of immersing yourself into a bath of sweet-smelling hot water or wrapping yourself up in multiple soothing layers. 
This warm, spicy, sweet scent is one of the best Liz Claiborne fragrances for the cooler months, when musk, vanilla, clove, and pepper embrace you with their unique talents. Cozy and wholesome, its gentle, milky undertone gives Curve Crush an underlying feeling of comfort, like the soft, furry insides of brand new slippers.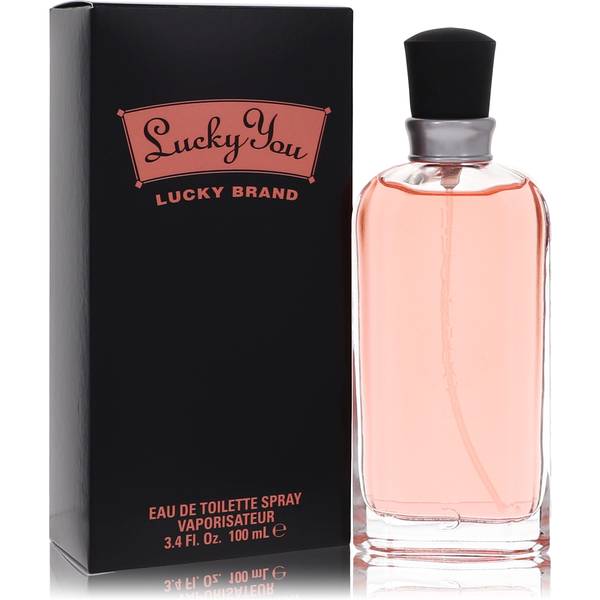 Liz Claiborne Lucky You is light, playful, and filled with optimism, a skip through the meadows with large, pastel-hued flowers trailing behind. 
This youthful scent is one of the best Liz Claiborne perfumes for teenagers and women in their early 20s and comes overflowing with joyous accords. Breathe in its floral, powdery notes and reminisce back to simpler times of freedom and carelessness, accentuated with notes of grapefruit, jasmine, and poppy.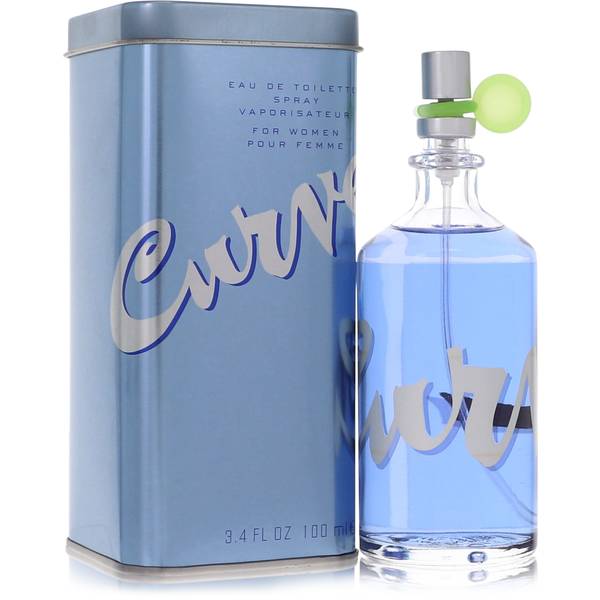 Liz Claiborne Curve is versatile and enigmatic. It's a fragrance designed to ebb and flow with day to day life with an easy going nature and a delightful appeal. Launched in 1996, it's done an almost full-circle in the fragrance world, once again rising in popularity thanks to its cheerful floral, citrus blend.
Clean, fresh, and easy to wear, Curve comes with a distantly fruity edge that fuses with modernity in a way that works just as well in 2022 as it did in 1996. This is among the best Liz Claiborne perfumes for bringing a too-long-awaited smile to your face.
Liz Claiborne Claiborne's eye-catching design ensures it always sticks out with prominence on your dressing table. That welcome effect doesn't just apply to its bottle but also to the delicious, enticing scent inside. 
Claiborne is a heavily floral scent, blurring the lines between white flowers and pastel-toned accompaniments. It's an artful arrangement that sits with pride as a table centerpiece. Marigold, carnation, freesia, and lily produce a floral rhythm that glimmers in the warmer seasons. This is among the best Liz Claiborne perfumes for wearing during spring.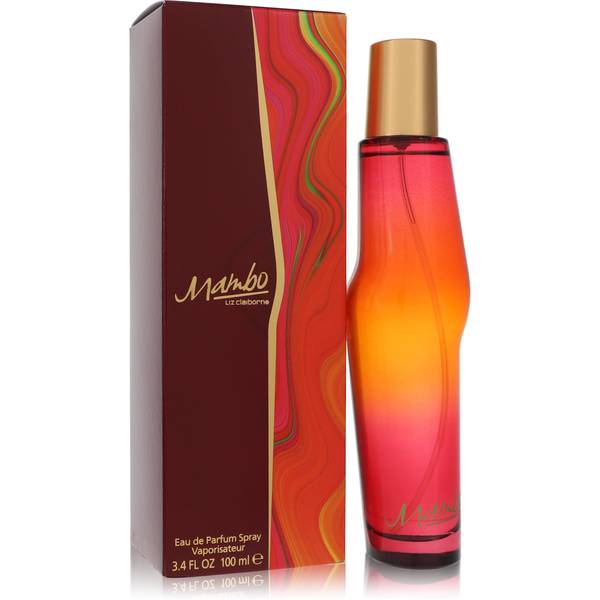 Liz Claiborne Mambo is the scent of jazz hands, summer tunes, energy in the air, and juicy passion. It's a summer scent that springs to life with a dose of warming sunshine. Sweet, floral, and tropical, Mambo is the burst of heat as you step off the plane or the golden, tanned skin after a week in an exotic location. 
Mango, Mandarin orange, and ylang-ylang are the delicious, iced smoothie you sip to combat the pulsing sunshine. Sandalwood, musk, and vanilla add depth and complexity.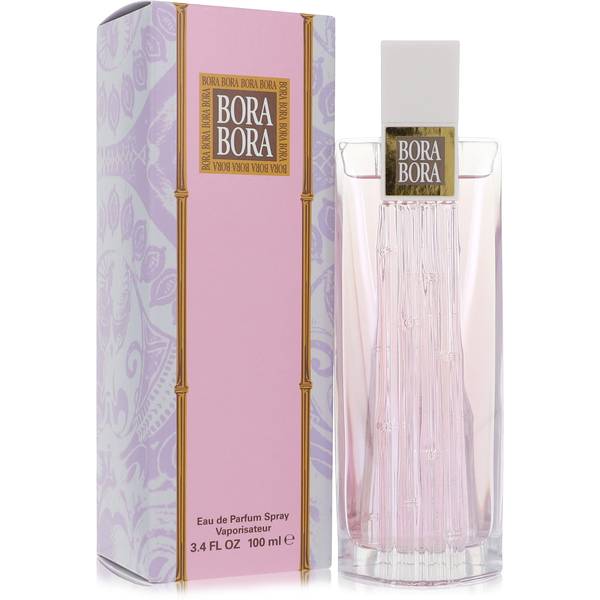 Throw on your favorite silky dress and step out from your terrace onto the soft, white sand: that's the scent of Liz Claiborne Bora Bora. Designed for lengthy, romantic vacations with your other half, it's soft and sumptuous, light and flirty. This is the best Liz Claiborne perfume to make you feel overwhelmingly pretty. 
Focused around gentle florals, it's light enough to leave a flutter as you walk between the palm trees but promises enough longevity to breathe out its final tuberose, orchid, jasmine, and orange blossom notes as you crawl into the white sheets at the end of the night.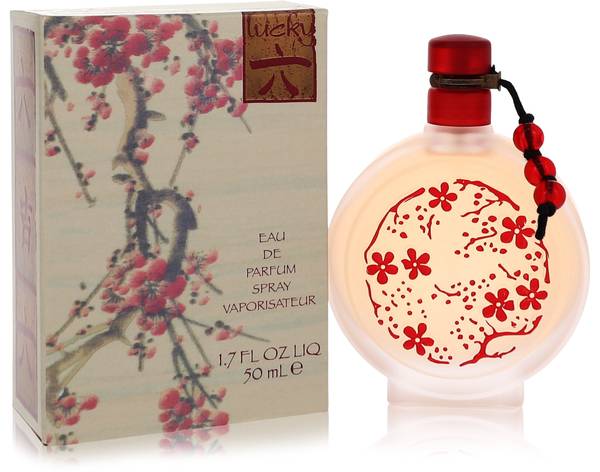 Liz Claiborne Lucky Number 6 is distinctive and attention-grabbing. It's an adventurous fragrance with a flirty undercurrent that glows under your footsteps with a feminine twist. A gentle introduction into the world of oriental fragrances, Lucky Number 6 is soft and woody, introducing floral notes one at a time and stirring them into a unique, delicate potion. 
Ever so slightly exotic, you'll love this Liz Claiborne perfume the most during the changing of the seasons, when its bewitching skin chemistry works its magic best.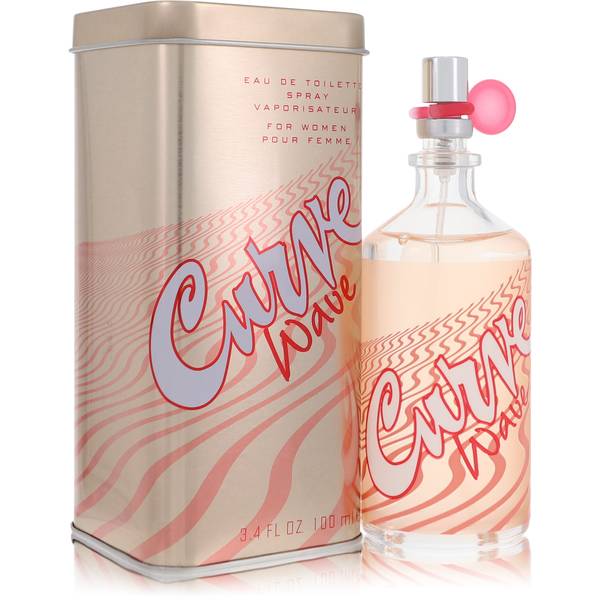 Liz Claiborne Curve Wave is one of the most underrated summer fragrances. It's a fruity, floral, subtly sweet perfume that blooms in the sunlight with a pink-toned rainbow setting the scene. It's everything a summer cocktail should be: juicy raspberries and sweet star fruit decorated with soft yellow frangipanis and vibrant hibiscus. 
Curve Wave opens like your arrival at a new destination and sets the pace for an adventure to remember. Wait for its musk, sandalwood, and amber to guide you onwards to hidden, driftwood-covered sands. This is one of the best Liz Claiborne perfumes for when you're ready to break free from your past.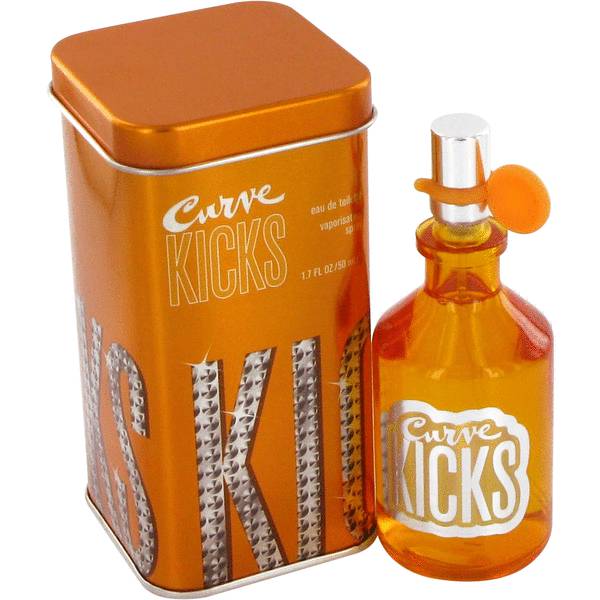 Liz Claiborne Curve Kicks is a retro sporty scent that arrives with headband in tow, sneakers tightly laced, ready to head out to the starting line. It's a scent of energy, of enthusiasm, and almost one of impatience to start the day. 
Passionfruit, peony, freesia, and lily-of-the-valley provide cooling relief with a fruity splash, like the refreshing drink you're handed at the end of a marathon. Among the best Liz Claiborne fragrances for the summer months, a spritz of Curve Kicks is the burst of serotonin flooding your brain as you step out of the shade into the glorious sunshine: Vitamin D in scent form.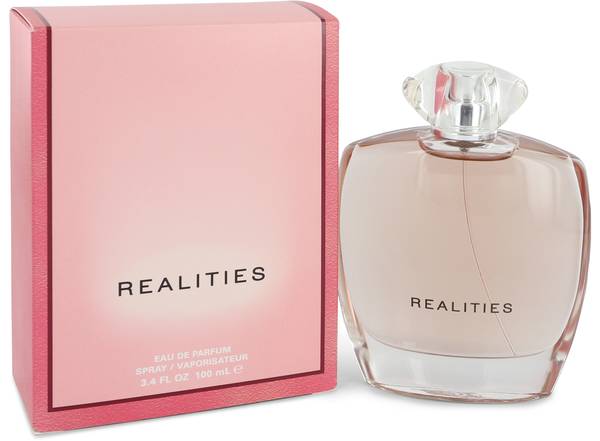 Liz Claiborne Realities (new) takes each wearer on a slightly different journey with its floral, herby, subtly fruity accords. Beautiful and elegant, this unique scent stands apart from more modernized bottles, with an inquiring glance of a scent wrapped up in creatively blended notes. 
Chamomile and sage combine with fresh peach, soft freesia, carnation, and a final whisper of sandalwood. It's almost aloof in its appeal, and among the best Liz Claiborne perfumes for dinner in a five-star restaurant.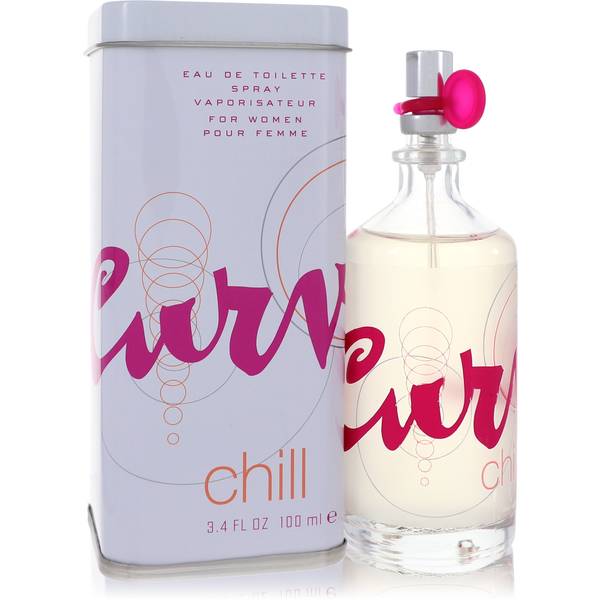 Liz Claiborne Curve Chill is the scent of a relaxed woman who wakes naturally in the morning on her fresh white sheets and steps barefoot downstairs to make a warm cup of lemon and ginger. 
It's a scent of reassurance and gentle complacency — a personal understanding that you're on the right, dignified path. Green tea, ginger, and lemon set the tone for a peaceful day ahead while sweet pea, peony, and freesia add a playful touch like flowers arranged in your favorite vase.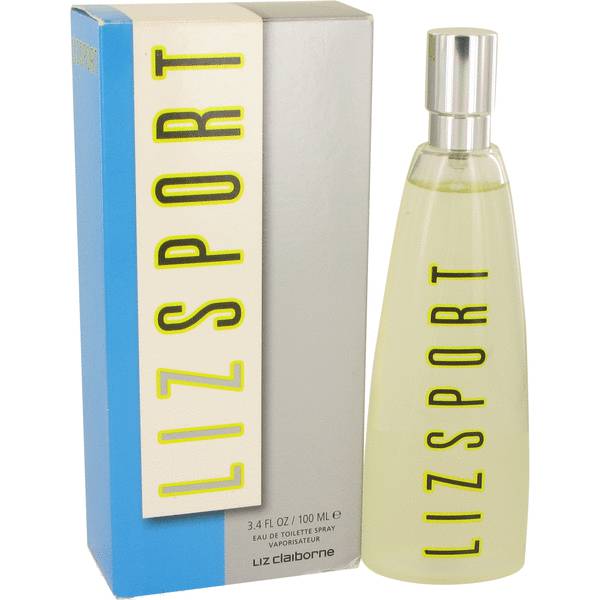 Young, light, carefree, and beautiful — that's how you'll feel as soon as you've sampled Liz Claiborne Liz Sport. This fresh, fruity scent is undoubtedly youthful but it comes with a magical ability to infuse those feelings into anyone, regardless of age. 
It's not a feminine scent, preferring to scoop up heavy handfuls of citrus notes with a dash of green tea and a clean, soapy heart. This is one of the best Liz Claiborne perfumes to spritz after a long, relaxing shower, when its invigorating blend promises an unbeatable fresh feeling.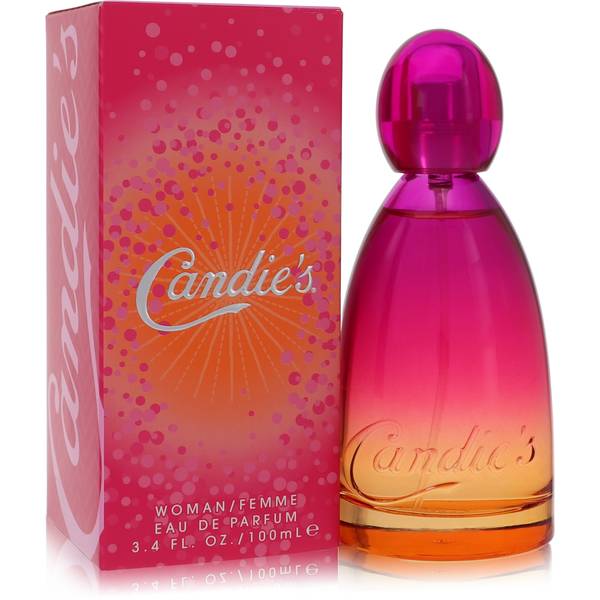 Liz Claiborne Candie's might sound like a gourmand scent but this fresh, floral bottle delivers a whole other powerful effect. Breathe in the scent of Candie's and suddenly you're in the passenger seat with the top down and wind blowing through your hair. 
This youthful perfume is filled with happiness and joy. It's a lighthearted, bright scent designed for spontaneous road trips and oversized sunglasses with no certain direction in mind. Peach, jasmine, and gardenia lift you to a new, exciting dimension where you feel your powers grow.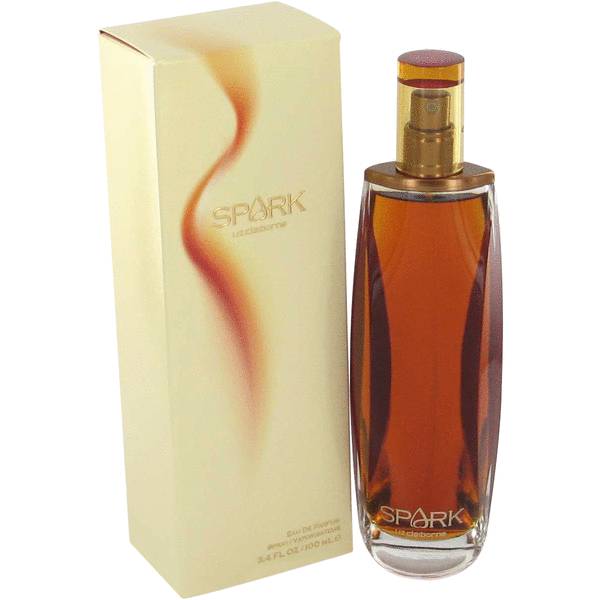 Liz Claiborne Spark is a sizzling branch thrown into the fire pit — orange flames dancing in the moonlight with shooting stars raining down from above. It's exciting and enthusiastic, a fall-ready scent that dreams of marshmallows roasted on an open fire and hands rubbed together for warmth.
Honey, caramel, rose, and cedar blend into a sweet surrender that'll win no end of compliments. This cinnamon-heavy scent is a hastily planned get together in the forest surrounded by warmth and laughter. It's fall easing its way into the winter season, the delight of cooler weather with red-toned leaves all around. Among the best Liz Claiborne perfumes for a change of seasons.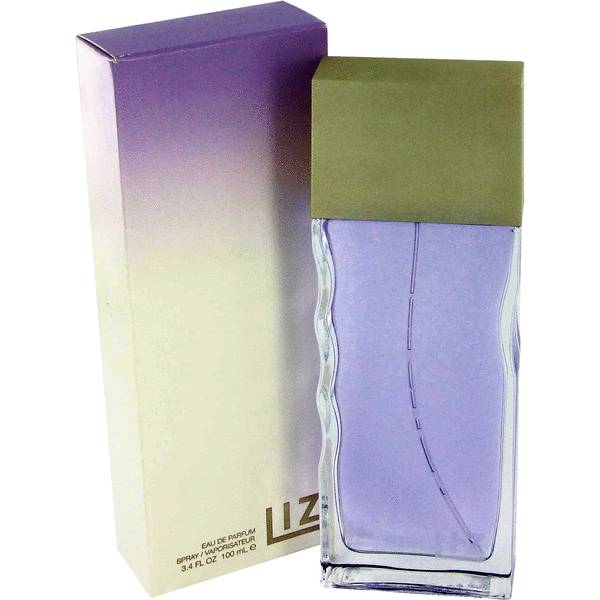 Liz Claiborne Liz is a scent of contrasts: floral blooms carefully arranged with a fresh, clean base and a waft of fruit. Each individual note of this scent complements the rest in a way that's unexpected but wholly invited. Think: Pink paprika and vanilla, or melon and amber, or pear and heliotrope. 
The effect? A scent of inquiry with an oriental finish that deserves single focus. Its varying accords ensure a unique experience for each wearer. Some adore its orange, citrus-tinged notes while others breathe in its minty crispiness. 
This is the best perfume by Liz Claiborne if you're shopping for the woman who already has a large, varied fragrance collection. 
What is Liz Claiborne perfume?
Liz Claiborne Perfume is a popular, affordable, American fragrance line developed by the Liz Claiborne fashion house. The brand has been producing fragrance since 1986 and is known for its famous triangle-shaped bottles as well as much-loved classic scents like Curve, Mambo, and Claiborne.
Best Liz Claiborne Fragrances – In Summary
Scent lovers of all ages will fall in love with Liz Claiborne perfumes for women, thanks to the brand's large variety of beautiful notes. Whether you're looking for a memorable Liz Claiborne perfume from the 80's or one of the famed triangle perfume bottles, you'll find all of the best Liz Claiborne scents here at FragranceX.
For more perfume information, read on:
---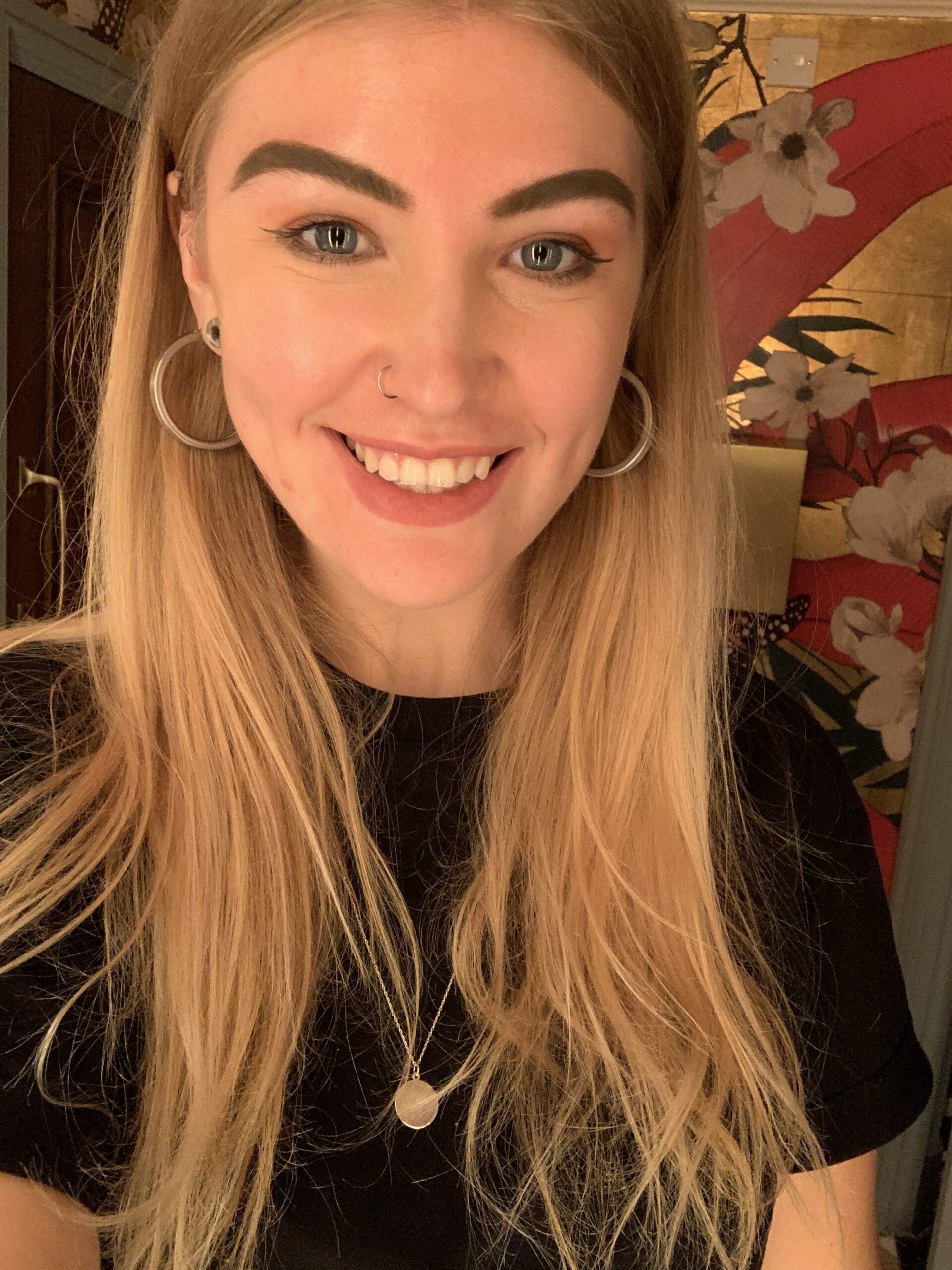 Georgie Darling is a freelance lifestyle and travel writer from London, England. Her work has been published in Grazia, HuffPost, YAHOO!, Culture Trip and Fodor's amongst others. When she's not writing, Georgie spends most of her time travelling to new countries and scuba diving. She's been an avid fragrance lover since a young age and considers Alaïa by Alaïa Paris to be her signature scent.
Subscribe via Email
Get the best of FragranceX delivered straight to your inbox
Related Posts
Nov 27, 2023
|
4 min Read
Best Incense Perfumes
From the beginning of civilization, it was believed that the only the smoke of incense could...