Sep 15, 2022
|
4 min Read
5 Best Perfumes to Wear for Harry Styles' Love on Tour 2022
Got your tickets for Harry Styles' Love On Tour 2022? We're counting down the days until we're singing along to the Harry's House tracks in real life and can't quite put into words just how excited we are. 
If you're anything like us, you'll already be planning your outfit for the concert. And, if you're one step ahead, you're probably already deciding which fragrance to pair with it. Maybe you're opting for a Harry Styles perfume from his One Direction days, or you might be reading up on all of the singer's top fragrances for a little extra coordination. 
These Incredible Perfumes Match Harry's Energy And Enthusiasm…
Searching for the perfect perfume for a Harry Styles concert? Read on for all of our top picks for Love On Tour 2022.
We couldn't write a guide about Harry Styles' Love on Tour without mentioning at least one watermelon fragrance. While it's not quite Watermelon Sugar, it's the next best thing. Demeter Watermelon Lollipop is one of the best sweet perfumes, with a delicious, mouthwatering array of ozonic and aquatic notes. 
Floral, fruity, and gourmand, it's a potent fragrance that you'll only need to spritz once or twice before grabbing your purse and heading out to the concert. With a heavy watermelon finish, it promises to remind you always of the incredible evening you're set to have.
Gucci Memoire D'une Odeur isn't just a top fragrance for Harry Styles' Love On Tour. It's also one of Harry Styles' scents. The British singer is the official face of the brand and wears it daily, even to bed. This airy fragrance is a tasty mix of herbal and woody notes, featuring Roman chamomile, Indian coral jasmine petals, subtle cedarwood, and vanilla. 
Memoire D'une Odeur is a classy perfume that's adored for its almost ethereal finish. You never know — it could be the perfect talking point if you happen to bump into Harry after the concert.
Ariana Grande Cloud is excitement in a bottle and this sweet perfume promises to get you in the best kind of mood before Love On Tour. A delicious burst of lavender, pear, and bergamot, it comes layered with good-enough-to-eat heart notes of whipped cream, praline, coconut, and vanilla orchid that linger on the skin. 
Ariana Grande's perfume line is one of the most budget friendly fragrance lines on offer. So — you're free to spritz this scent liberally whenever you're reminiscing about hearing tracks like Sign Of The Times and As It Was performed live in front of you.
Thierry Mugler Angel is the perfect midpoint of sweet and sensual. A multi-layered fragrance that performs differently hour after hour, it's one of the best perfumes to wear to Harry Styles' Love On Tour thanks to its everlasting longevity and powerful sillage. This gorgeous scent blends sweet notes with patchouli and warm, spicy, fruity accords. 
A unique fragrance that's instantly recognisable, you'll fall for Angel as soon as you've admired its beautiful, star-shaped bottle. Its base notes of chocolate, caramel, vanilla, and tonka bean produce one of the most captivating fragrances around.
Coty Vanilla Fields may be a sweet perfume, but it's bolstered with a little extra intrigue and mystery. This classic scent offers a gorgeous burst of vanilla and powdery notes that promise the perfect final touch to your Love On Tour 2022 look. Top notes of coconut, peach, and bergamot blend with deeper, lengthy notes of jasmine, geranium, and lily of the valley. 
It's a stylish scent designed for fashionable women who want something a little more elegant than the traditional sweet perfume. Appropriate for all seasons, you'll fall in love with it immediately and reach for it almost everyday before the concert.
Our Top Scents To Wear To Harry Styles' Love On Tour 2022: Final Thoughts
So, now that you've found the best perfume for a Harry Styles concert, you can head on over to FragranceX to buy your new signature scent at a discounted price. As well as all the best perfumes for a concert, you'll find a huge range of fragrances with free shipping, too.
---
Read on for more of the most popular scents available: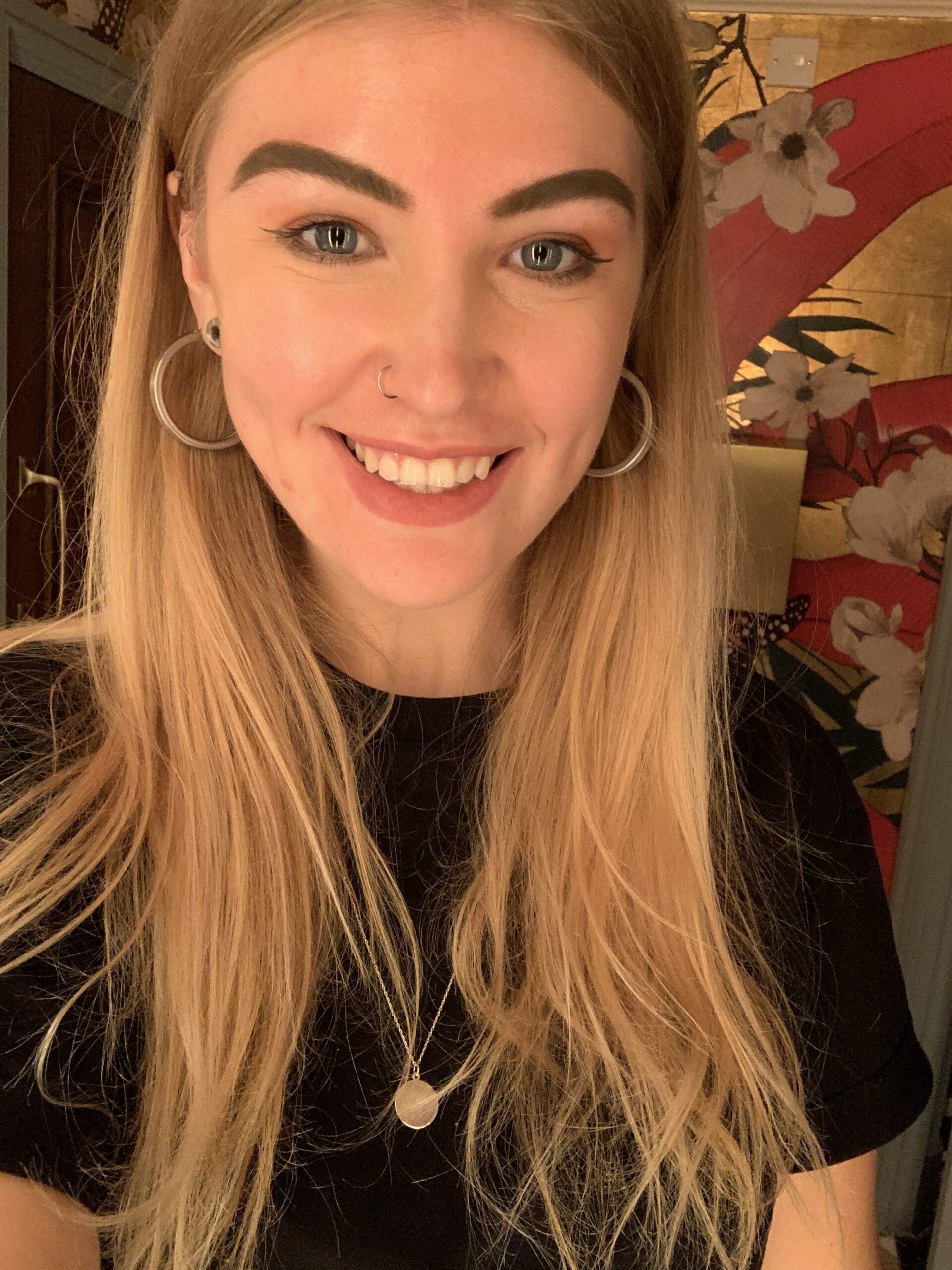 Georgie Darling is a freelance lifestyle and travel writer from London, England. Her work has been published in Grazia, HuffPost, YAHOO!, Culture Trip and Fodor's amongst others. When she's not writing, Georgie spends most of her time travelling to new countries and scuba diving. She's been an avid fragrance lover since a young age and considers Alaïa by Alaïa Paris to be her signature scent.
Subscribe via Email
Get the best of FragranceX delivered straight to your inbox
Related Posts
Sep 26, 2023
|
2 min Read
The Best Perfumes for When You're Craving a Pumpkin Spiced Latte
Autumn is a magical time when the world transforms into a tapestry of golds, reds, and browns....