Aug 29, 2022
|
5 min Read
What Perfumes Does Rihanna Wear? 
Effortlessly stylish, endlessly gorgeous, and always one step ahead of the crowd. Most celebrities can only dream of hitting Rihanna's level of fame, and whether it's for her music, her outfits, or her beauty, she's always in the limelight.
One particular thing Rihanna's renowned for is how delicious she smells. This superstar is a big fan of wearing her own fragrances but also has a few signature scents she's loved for many years. 
Want to feel and smell as beautiful as Rihanna? Read on for all of Rihanna's favorite perfumes and the best picks from her own brand.
What perfume does Rihanna wear?
Rihanna famously wears Kilian Love Don't Be Shy, but she alternates that sweet fragrance with selections from her own line of perfumes. You may find Rihanna wearing Rihanna Nude, Rihanna Ri Ri, or Rihanna Rebelle, along with the captivating Tom Ford Lost Cherry or the sexy Armani Si.
If you're looking for Rihanna's perfume list, you've found it. See the megastar's favorite perfumes below.
Most of the time, Rihanna smells like Kilian Love Don't Be Shy. This sweet, gourmand, woody fragrance was revealed as Rihanna's favorite in 2016 and barely a month goes by when she's not complimented on it in one magazine or another. It's filled with beautiful top notes of honeysuckle, orange blossom absolute, and rose, and base notes of soft marshmallow. 
Rihanna's a huge fan of her own fragrance line and Reb'l Fleur is reportedly her top choice. This stylish fragrance is renowned for its heavy sillage of red berries, plum, and peach and leaves a delicious trail of tuberose, hibiscus, and coconut in its path.
Sophisticated and sexy, Giorgio Armani Armani Si suits Rihanna perfectly and accentuates her style and persona. This elegant fragrance blends freesia, sweet nectar, May rose, and cassis in a whirlwind with vanilla, patchouli, and ambroxan. It's one of Rihanna's favorite fragrances and is best suited to evening occasions.
Rihanna is often spotted wearing Tom Ford and is known for pairing her outfits with Tom Ford Lost Cherry. A captivating scent with a mouthwatering juiciness, Lost Cherry features black cherries, cherry liqueur, and contrasting bitter almond. It's one of Rihanna's favorite perfumes and is a popular choice for women in their 20s and 30s, too.
Rihanna's fragrance line: the best scents
Here are the top Rihanna perfumes from her signature fragrance line.
Rihanna Nude is a fruity, white floral scent that oozes sensuality and femininity. With its woody and musky base notes, it's an intimate scent that's best spritzed late at night. Light and subtle, it's one of the best Rihanna perfumes for warmer weather.
Rihanna Reb'l Fleur Love Always is one of the most popular Rihanna perfumes and is renowned for smelling far more expensive than its price tag suggests. Rich and fruity with sweet, vanilla-heavy accords, Reb'l Fleur Love Always is an intense bouquet of plum, red berries, and peach, designed to exude class and confidence.
Rihanna Ri Ri is a flirty fragrance. One of the best Rihanna fragrances for date night, it's sweet and stylish, blending top notes of passionfruit, rum, and mandarin orange with a whisper-thin dash of jasmine and honeysuckle. Base notes of Indonesian sandalwood and skin musk tip this fragrance into seduction mode.
Rihanna Rebelle is a dark, intricate fragrance best suited to Friday nights. Warm and spicy with mouthwatering cacao, Rebelle is one of the most popular Rihanna perfumes and is reminiscent of her Unapologetic album era. It's a confidence boosting fragrance, with top notes of strawberry, ginger, and plum, followed by a heady base of coffee, patchouli, and amber that settles into the skin with a longevity that powers through for hours.
What perfumes does Rihanna have in her Fenty line?
Rihanna's Fenty fragrance line, often called "Rihanna in a bottle," currently features one perfume, Fenty Eau de Parfum. This warm, floral scent features notes of magnolia, musk, tangerine, and Bulgarian rose. Its overwhelming success means we're sure more Fenty perfumes will be added to the collection in the near future.
How can you smell like Rihanna without breaking the bank?
You'll find all of Rihanna's most delicious fragrances sold here at FragranceX as well as top perfumes from all of your favorite brands available at discounted prices. It's the best place to discover your new signature scent with a huge variety of fragrances spanning all accords.
Read on for more of the most popular scents available:
---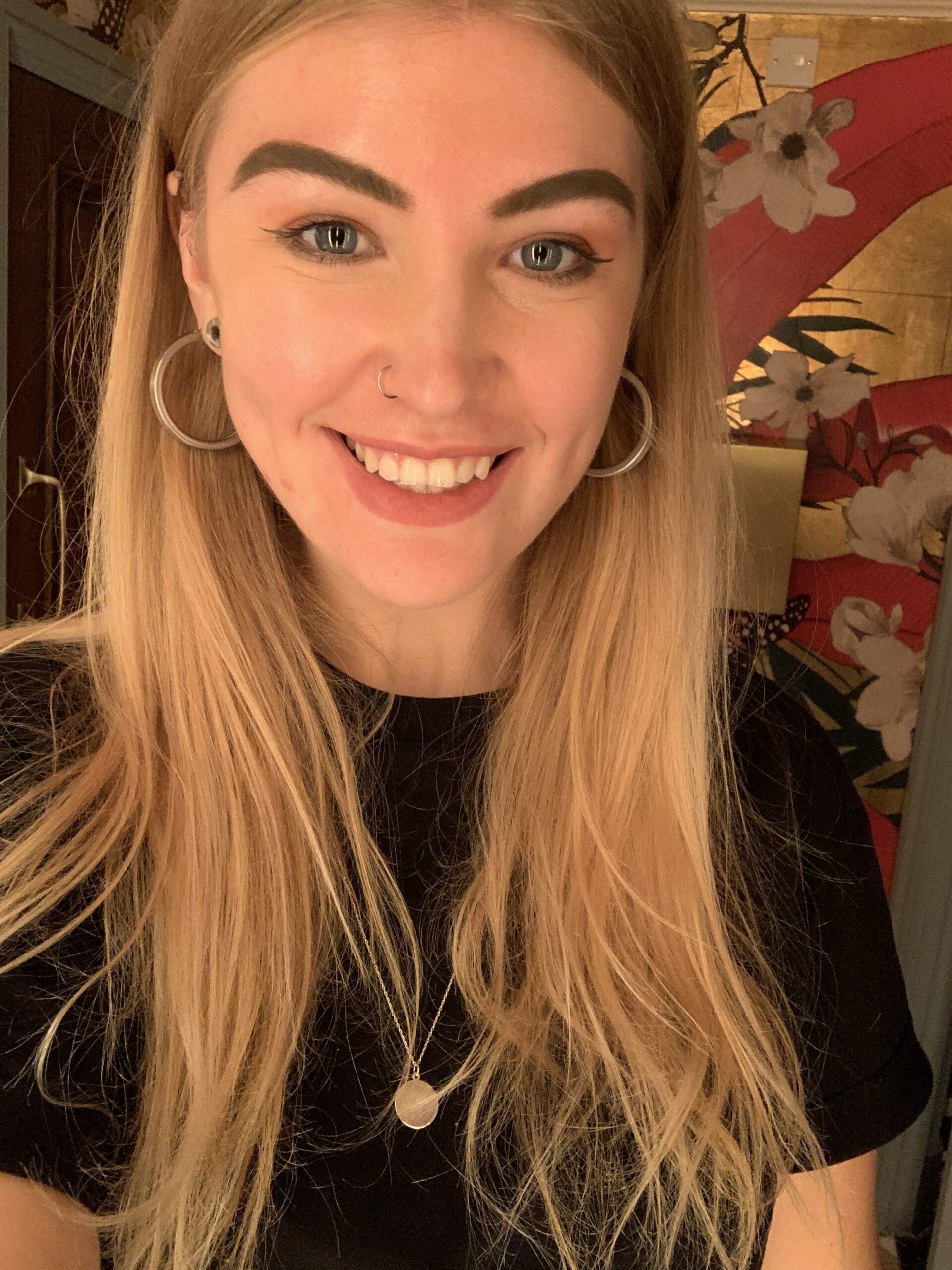 Georgie Darling is a freelance lifestyle and travel writer from London, England. Her work has been published in Grazia, HuffPost, YAHOO!, Culture Trip and Fodor's amongst others. When she's not writing, Georgie spends most of her time travelling to new countries and scuba diving. She's been an avid fragrance lover since a young age and considers Alaïa by Alaïa Paris to be her signature scent.
Subscribe via Email
Get the best of FragranceX delivered straight to your inbox
Related Posts
Nov 27, 2023
|
4 min Read
Best Incense Perfumes
From the beginning of civilization, it was believed that the only the smoke of incense could...