Aug 16, 2022
|
7 min Read
10 Best Armaf Colognes Of All Time
Armaf men's fragrances are masterful and magnetic. See the best Armaf colognes for men below.
Armaf cologne is distinctly underrated in the men's fragrance world. Offering a versatile base with a few expertly blended contrasting top notes, each scent in the Armaf lineup paints a picture of success no matter the occasion or event. 
These budget-friendly fragrances won't set you back too much, yet they fuse just as well with your Armani suit as they do with your favorite old blue jeans. Despite this, Armaf cologne remains something of an underdog. 
If you're looking for a unique scent that stands out in a crowd of more popular bottles, this is the brand to choose. Read on for our carefully curated Armaf cologne list to discover your next signature scent.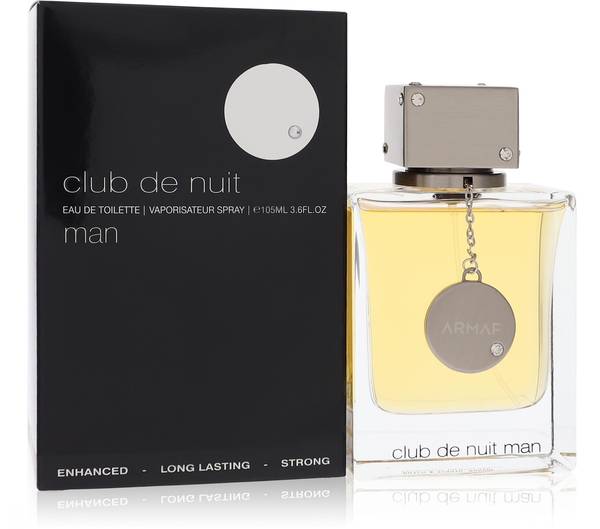 Armaf Club De Nuit is a cheeky cologne that's designed for the confident man with a zest for life. This staple scent is a fusion of citrus and fruity notes with a cultured leather base.
Carefree yet steadfastly ahead of the game, Club De Nuit is an expertly blended cocktail of bergamot, birch, jasmine, and rose. The final effect? A cologne self-assured enough to lean a little into the floral end of the fragrance world with the manliness to do it confidently.
Similar to: Cool Water Cologne by Davidoff, Versace Eros by Versace, Calvin Klein One by Calvin Klein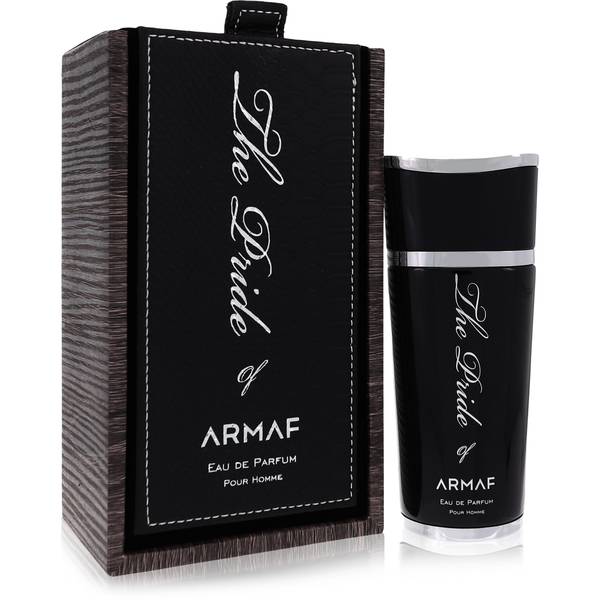 Armaf The Pride Of Armaf is a cologne that strides into the boardroom and straight to the head of the table. Confident and classy, this citrus-hued fragrance opens with a refreshing burst of bergamot, lemon, and lemon verbena. 
One of the best Armaf colognes for the office, it's zesty and clean with a classic fresh-spicy base. Tonka bean and vanilla add a well-rounded closure, performing like the firm handshake signaling the agreement of an impressive deal.
Similar to: The One for Men by Dolce & Gabbana, Dylan Blue Cologne by Versace, Encre Noire Cologne by Lalique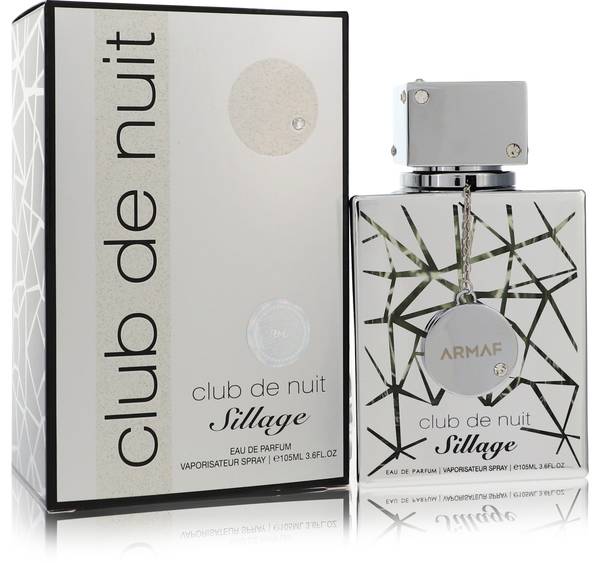 Armaf Club De Nuit Sillage is a little unusual for an Armaf scent. Slightly softer with a calming appeal, it's a unisex cologne that leans towards the masculine end of the spectrum with a brilliant balance of citrus and musky, woodsy notes. 
Compared to the heavily masculine original Club De Nuit, Club De Nuit Sillage is a little more nuanced. Ideal for the man who enjoys the finer things in life and all of their little details, it's one of the best Armaf fragrances for evening attire.
Similar to: Explorer Cologne by Mont Blanc, Toy Boy Cologne by Moschino, Bentley Intense Cologne by Bentley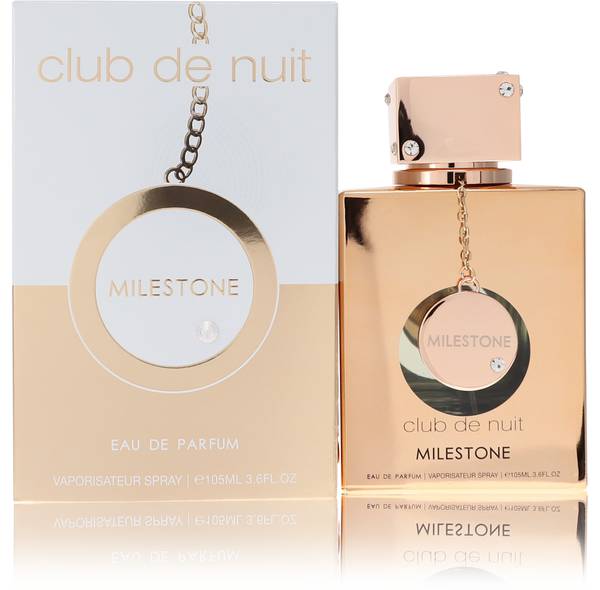 Armaf Club De Nuit Milestone is a celebration in cologne form. An exciting, exhilarating fragrance that dazzles like an expensive new watch, it's a men's fragrance that performs loudly with individual bursts of fruits, sea notes, and woods. 
This is a cologne that demands attention with a contrasting array of notes that play like a skilful pianist. It's inquiring and curious and is one of the best men's Armaf fragrances for wearing to dinner parties when you're looking to impress.
Similar to: Nautica Voyage Cologne by Nautica, Legend Spirit Cologne by Mont Blanc, Bvlgari Man In Black Cologne by Bvlgari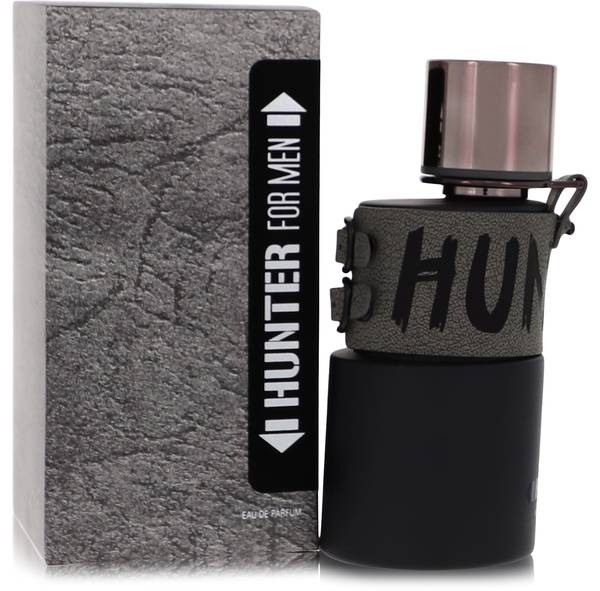 Armaf Hunter Intense is one of the most long-lasting colognes from Armaf, refusing to fade away, hour after hour. Woody and aromatic, this mysterious scent is powerful and only needs a quick dab to take off with prowess. 
One of the best Armaf colognes for evening occasions, Hunter Intense's velvety drydown ensures its position as a favorite cologne for men of all ages. Its budget-friendly price tag only adds to its ongoing appeal.
Similar to: Cuba Gold Cologne by Fragluxe, Chrome Legend Cologne by Azzaro, Mr Burberry Cologne by Burberry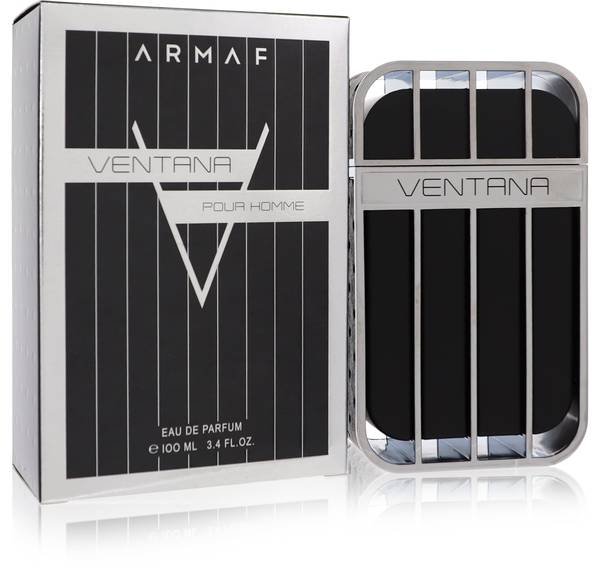 Armaf Ventana is a distinctive scent that you're sure to recognize after dabbing it once or twice. Citrusy and woody, its multifaceted nature offers a kaleidoscopic appeal on the skin with an array of masterful notes. 
Bright, rich, and unafraid to project, this is one of the best Armaf colognes for receiving compliments. It's also one of the most versatile, with juicy grapefruit, lemon, and Mandarin orange adding a zesty edge to daytime occasions. Meanwhile, base notes of brooding cedar and amber set the scene after dark.
Similar to: Joop! For Men by Joop!, 212 Cologne by Carolina Herrera, Jaipur Cologne by Boucheron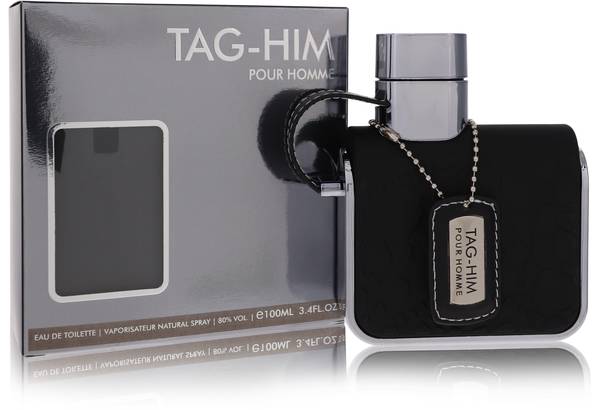 Armaf Tag Him opens like a flash of lightning infused with citrus and spicy notes. One of the best Armaf colognes for waking you up in the morning, it's stronger than a mug of coffee and sharper than a squeeze of fresh lemon. 
This classy cologne stirs grapefruit, pink pepper, and bergamot top notes and expertly shakes them with middle notes of ginger, mint, nutmeg, and lavender. It's a delicious fragrance cocktail that ensures you start the day feeling refreshed and together.
Similar to: Perry Ellis 360 Red Cologne by Perry Ellis, Paco Rabanne Cologne by Paco Rabanne, Grey Flannel Cologne by Geoffrey Beene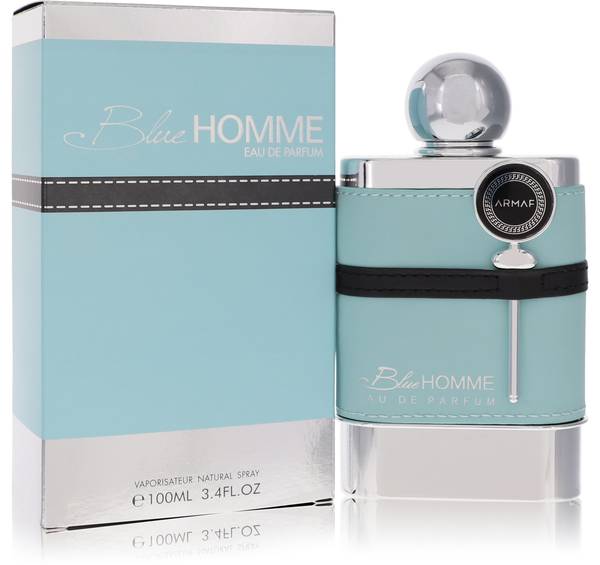 Armaf Blue Homme is a relaxed, laid back cologne that you'll enjoy most on lazy weekends. Designed to be paired with old blue jeans, a comfy t-shirt, and your next DIY project, it's the ideal finishing touch to an understated look. 
Despite its apparent simplicity, Blue Homme is a complex cologne with a large number of contrasting notes. Grapefruit, neroli, and lime splash against fragrant rosemary, lavender, and jasmine. The long-lasting nature of this men's Armaf cologne makes it one of the best value options from the brand, too.
Similar to: Kouros Cologne by Yves Saint Laurent, Lagerfeld Cologne by Karl Lagerfeld, Lapidus Cologne by Ted Lapidus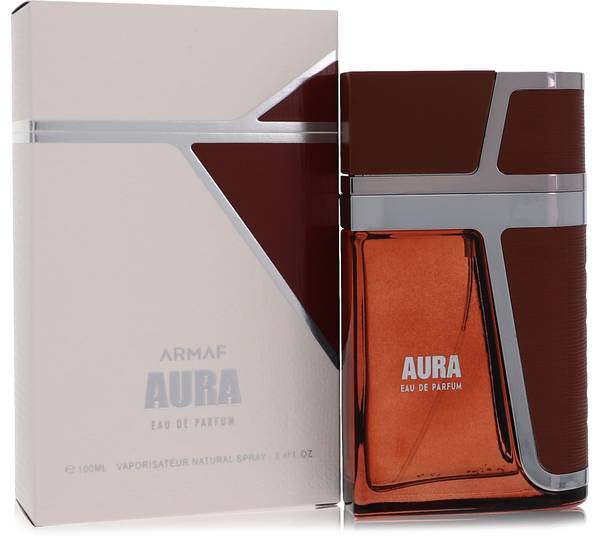 Armaf Aura pays homage to the brand's Middle Eastern heritage with an aromatic, spicy, oriental appeal. An intense cologne with a sillage to match, Aura is heavier than the usual Armaf offering and is one of the best Armaf colognes for evening occasions. 
Black cardamom is its most prominent note with a subtle, fruity glow of apple and lemon accompanying its every step. Amber, sandalwood, and vetiver provide a deep, contemplative base that settles down onto the skin for hours. 
Similar to: Diesel Plus Plus Cologne by Diesel, Royal Copenhagen Cologne by Royal Copenhagen, Tabac Cologne by Maurer & Wirtz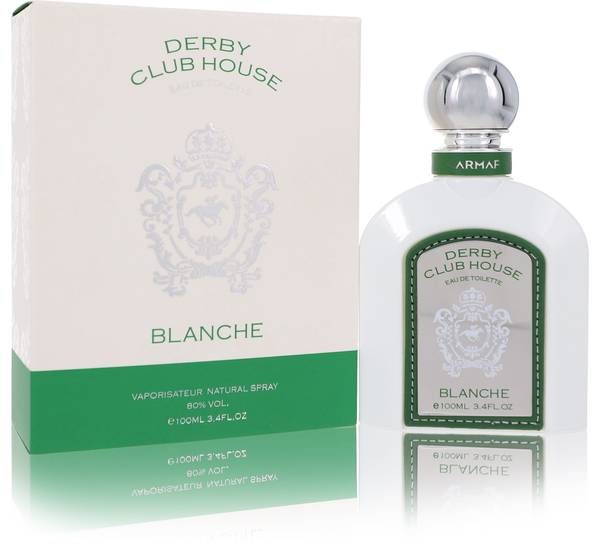 Armaf Derby Blanche White is refined and unusual. This unexpected addition to the Armaf lineup is a lighter, preppier, sporty cologne that you'll enjoy ahead of workouts or team sports. Blending water notes with a touch of citrus and the brand's signature aromatic middle notes, Derby Blanche White is a unique blend with a natural finish. 
You'll appreciate its fantastic drydown after hours on the move. If you're looking to elevate this masterful cologne a little later in the day, it also layers excellently with Club De Nuit.
Similar to: Fierce Cologne by Abercrombie & Fitch, English Leather Cologne by Dana, Jovan Musk Cologne by Jovan
What is Armaf Cologne?
Armaf Cologne is a Middle Eastern cologne brand specializing in unique, masterfully scented blends. Armaf perfume for men mostly focuses around citrus, woody accords with accentuating notes of fruits and florals. Cologne from Armaf is consistently known for being good value with great longevity.
Summary
It's hard to top Armaf cologne for men if you're on the hunt for a fresh, versatile scent with plenty of class. Now that we've talked you through all of the best Armaf cologne for him you can head on over to FragranceX. There, you'll find a large range of all the best men's colognes at discounted prices.
---
Read on for more of the most popular scents available: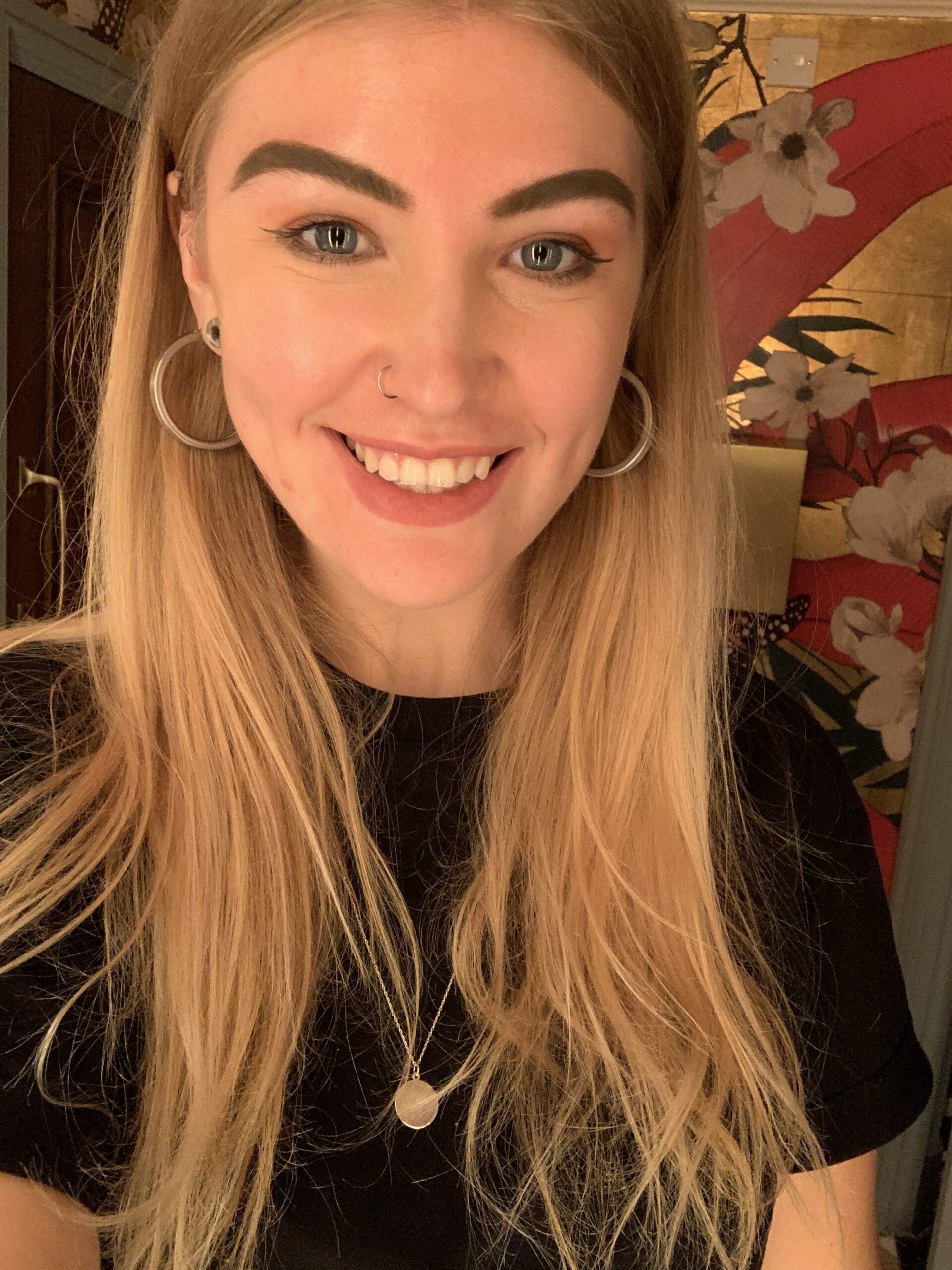 Georgie Darling is a freelance lifestyle and travel writer from London, England. Her work has been published in Grazia, HuffPost, YAHOO!, Culture Trip and Fodor's amongst others. When she's not writing, Georgie spends most of her time travelling to new countries and scuba diving. She's been an avid fragrance lover since a young age and considers Alaïa by Alaïa Paris to be her signature scent.
Subscribe via Email
Get the best of FragranceX delivered straight to your inbox