Mar 22, 2022
|
6 min Read
7 Best Iris Perfumes of All Time
When it comes to expensive and sophisticated fragrance notes, iris is near the top of the list of most perfume connoisseurs. But which iris perfumes are best?
Here's the 7 best iris perfumes for women ever. 
What is Iris Perfume? 
Aristocratic, elegant, powdery and silver toned, Iris is a perfume note created from the root of the iris flower, called orris, not the iris itself. This material is one of the most expensive ingredients in perfumery. The scent of iris can be cool, woody, floral or green and takes on different characters, depending on how it's used and what other materials, such as its sister flower violet, other florals, musk and woods that it's paired with, but the character of iris is strong enough to lend its cool touch to many different fragrances.
Top Iris Perfumes for Women of 2022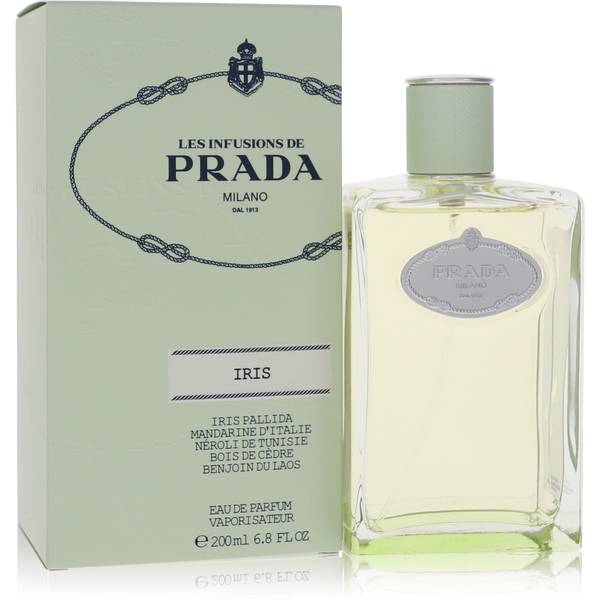 Iris is very precious and costly to harvest and Prada's powdery floral Infusion d'Iris composed by Daniela Andrier is a super hit and easy to wear. The balance of neroli, benzoin and incense make it a modern classic. Luxurious, but lovely, Infusion d' Iris is suited for any occasion. Chic, alluring and sensual it has excellent longevity and can be worn all year long.
For more of the hottest scents by Prada, check out the Best Prada Perfumes of All Time guide. 
Recommended related fragrances Prada Infusion de Rose , Prada Candy Night  Prada Candy Florale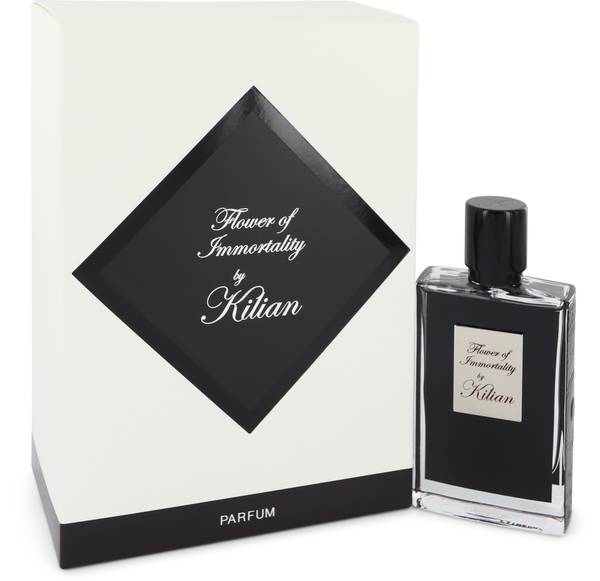 From the Asian Tales scents, By Kilian Flowers of Immortality a perfumed reflection of Eastern aesthetics. Simply and beautifully, Calice Becker has managed to bring to life a  Chinese myth by swirling together the soft green of irises blowing on a dry breeze of carrot seeds and translucent white peach. Green leaves shimmer on softwoods. By Kilian Flowers of Immortality is a very balanced and Zen-like scent, as ephemeral as it is elegant.
Find more of the best scents by Kilian in the Best Perfumes By Kilian of All Time guide.
Recommended related fragrances: By Killian Bamboo Harmony, Back to Black Aphrodisiac, Rolling in Love Eau de Parfum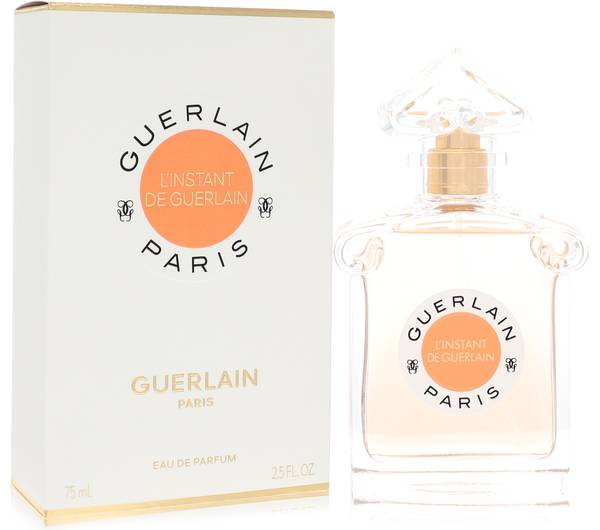 Guelian L'Instant is a soft and tender sparkling iris perfume which especially suits young ladies or women who don't want an overpowering perfume. L'Interdit is a beautiful vintage style perfume with a well-blended floral bouquet of iris, violet, ylang-ylang, rose and jasmine. Fruity juicy strawberry and peach blend seamlessly into a buttery amber and sandalwood, with just a hint of clove spice. Lovely and lilting, it can be worn for day time and  like the iris flower blooms in the spring weather.
Recommended related fragrances: Guerlain Shalimar, Guerlain Samsara, Guerlain Mon Guerlain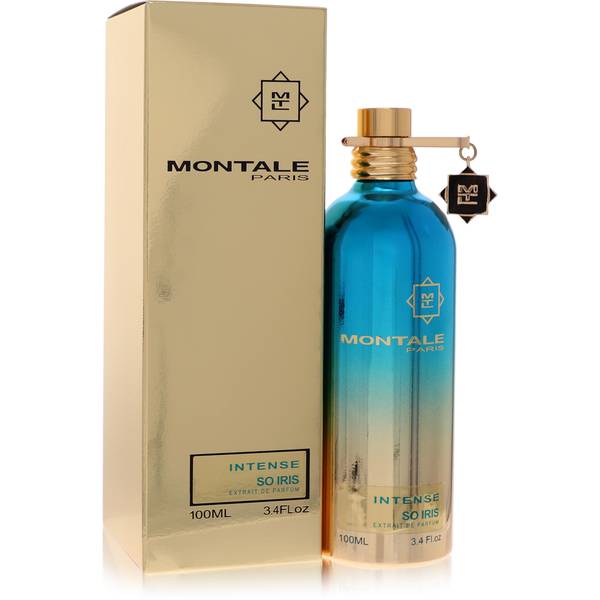 From the French house of Montale, Iris So Intense smells like an iris as it blossoms from beneath the half-frozen earth. At first it opens with a chilly damp rain scent and as the fragrance wears on the skin it takes on a dewy, fresh watery quality as if an iris is floating on a lake. So Iris Intense is quite charming and suitable for young women with notes of flowery Oolong tea and subtle spices that stay with the fragrance well into its dry-down of modern musk, subtle and clean. Wear this to the office or during the day time.
Montale is one of the hottest fragrance houses today. Learn more in the Best Montale Fragrances of All Time guide. 
Recommended related fragrances: Montale Vanilla Cake Montale Arabian Tonka, Montale Intense Rose Musk,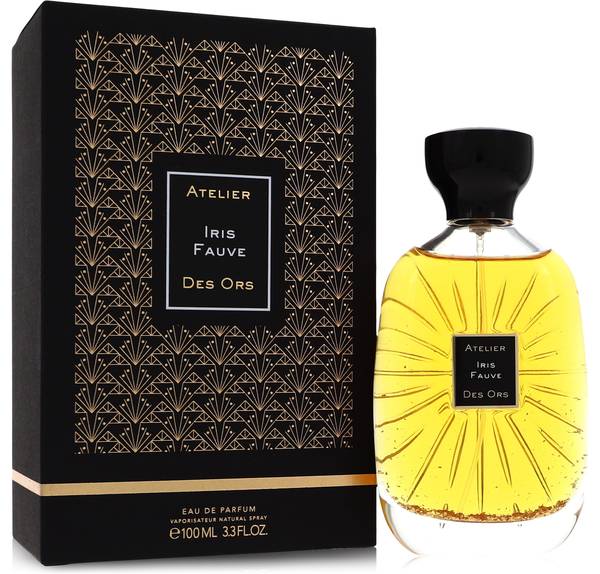 Atelier des Ors fragrances are created from the most precious essences and exclusive raw materials, presented in glimmering sunburst patterned glass bottles, reflecting the flecks of the 24 K gold floating in the perfume.  Iris Fauve translates to "Tawny Iris" and is the scent of rich golds, bubbling blues and radiant purples – colors which befits Iris, the name of the Greek goddess of the rainbow. The overall effect is fresh, cool, lightly powdered with a velvety-spiced blend of cinnamon, bergamot, orris and vanilla. It is surely one of the most beautiful iris perfumes of all time. A treat for the nose and the eye.  A compliment getter and that bottle is stunning! 
.Recommended related fragrances: Riviera Drive, Musc Immortelle Rose Omeyyade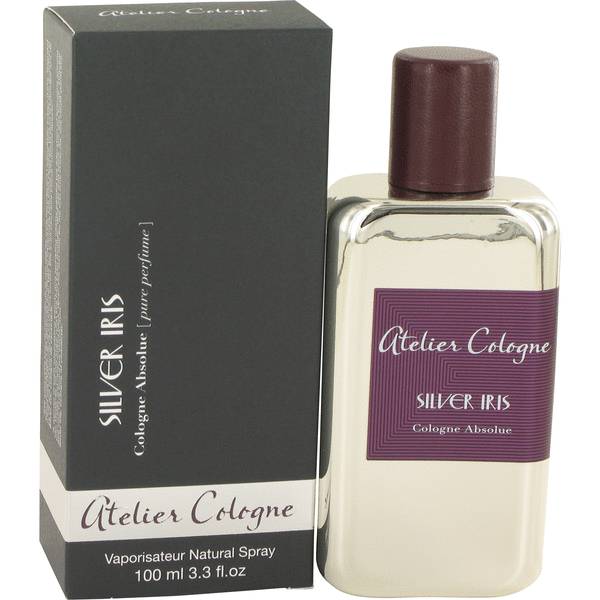 From the delightful lively opening with a pinch of pepper to the soft and    warm dry down of patchouli, musk, and tonka bean, this sensual iris perfume finish feels like a gentle hug. The silver is not metallic rather it brings up images of the glistening reflections on water on a tranquil lake.   With exceptional longevity that lasts for hours, it is gentle and the balance of iris with the other ingredients continues to the drydown which smells like powder and the supplest suede. Although it is a skin scent it stays with you and the sillage is very good. This iris fragrance would suit either a man or a woman
Recommended related fragrances: Grand Neroli, Atelier Cologne Rose Anonyme, Jasmin Angelique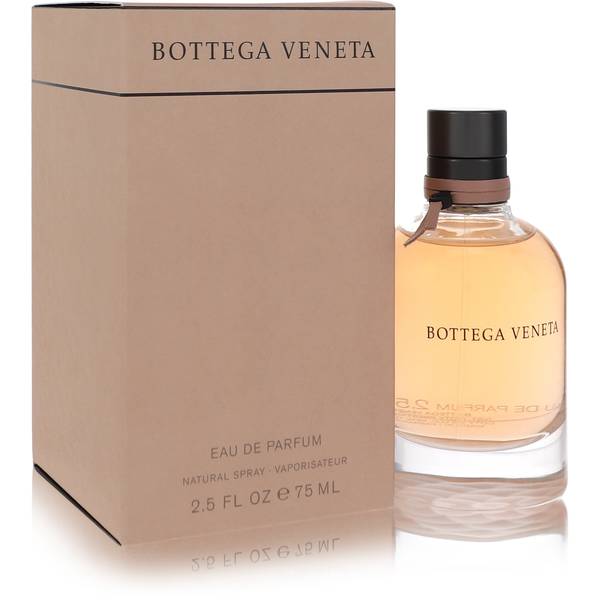 Bottega Veneta is from the esteemed fashion house known for its leather and this iris perfume is very feminine and luxurious. Joyful and radiant, the fresh bouquet of luminous iris and powdery violet wraps around the softest suede heart adding a fresh touch. Pink pepper adds some spice and the glowing floral notes are delicately sweetened by apricot. Bottega Veneta Eau de Parfum is beautiful and memorable, a sumptuous perfume that has excellent longevity and is especially stunning after the sun sets.  
Recommended related fragrances: Hermes Kelly Caleche Knot by Bottega Veneta, Jean Paul Classique
Iris Fragrances – In Conclusion
Iris perfumes are perfect for all occasions and all seasons.  Whether you have a date, at the office, or visiting friends, spray on an iris perfume. Going out for dinner and can't decide which perfume to wear? An iris perfume is always a great choice.
FragranceX.com carries a great range of authentic Iris Perfumes for less than department store prices. Shop discounted designer fragrances now!
Interested in learning about other top perfume brands? Check out the other FragranceX perfume guides:
---

Leanna Serras is a well-versed fragrance writer with a passion for perfume. She has loved trying new perfumes since she was a child, and has tried everything from fruity to woodsy fragrances in her time cherishing scents. Outside of her love for writing and collecting perfume, Leanna enjoys fashion, skincare, "the Bachelorette," and kicking back on the beach.
Subscribe via Email
Get the best of FragranceX delivered straight to your inbox