Aug 31, 2022
|
5 min Read
Choosing a Signature Scent for Our Favorite The Summer I Turned Pretty Characters
Love, heartbreak, and the magic of summertime. Not many shows have kept us on the edge of our seats quite like The Summer I Turned Pretty and we've spent most of the summer months wishing we could experience Cousins Beach ourselves.
Have you finished watching the series and are feeling a little bereft without Belly, Connie, and the rest of the gang? Series two might have been confirmed by Amazon, but we're counting down the days until its release by spritzing ourselves with the main characters' signature scents. Read on for all of our recommended fragrances.
These Fragrances Perfectly Capture Each Summer I Turned Pretty Character's Unique Personality…
Here's our list of the best perfumes for the cast of The Summer I Turned Pretty.
As the main protagonist and narrator of the series, Isabel "Belly" Conklin deserves a fragrance with a powerful longevity to match. This tomboy turned ever-so-slight girly girl changes throughout the series, offering up different facets of her personality depending on whether she's hanging out with Taylor or exploring her crush on Connie. 
Naturally beautiful and endlessly cheerful, Belly's ideal fragrance is Light Blue by Dolce & Gabbana. This classic scent is neither too girly or too unisex, with its fruity floral and heavy citrus notes. 
Evoking the spirit of summer, a season Belly looks forward to every year, Light Blue sparkles with Sicilian lemon, apple, cedar, and bellflower and a comforting base of musk and amber. 
Conrad "Connie" Fisher is a swoon-worthy character who's impossible to dislike, even when he's at his moodiest. Kind and thoughtful, Connie is far more interesting than his star athlete personality initially lets on. A straight-A student with a sweet persona, Connie's ideal fragrance is intense and layered, and also able to withstand hours of sports out in the sunshine. 
We'd choose Jean Paul Gaultier by Jean Paul Gaultier review for Connie. With vanilla and aromatic accords, this popular fragrance isn't your typical sporty cologne but comes with an impressive staying power. 
Its top notes highlight Connie's intelligent personality with a blend of lavender, mint, cardamom, bergamot, and artemisia. We can imagine Belly falling for its base notes of vanilla, tonka bean, and sandalwood each time their paths cross.
No one could deny that Jeremiah Fisher is the flirt of The Summer I Turned Pretty. Energetic and full of life, Jer is the very definition of summer loving. This easy-going character is always the life of the party, flirting his way across the room and constantly getting up to mischief. 
Incredibly likable and difficult to resist, Jer's magnetic personality is the gift that just keeps on giving. Jer deserves a fragrance that can keep up with his antics, like CK One Summer by Calvin Klein. 
This unisex scent emphasises Jer's tanned skin and relaxed nature, with citrus and salty accords that deserve to be enjoyed out in the sunshine. Its top notes of mandarin orange, sea salt, and ginger perfectly encapsulate Jer's approach to life.
Every girl grows up wanting to be a little like Taylor Jewel. Incredibly confident and always the center of attention, she's the queen bee of the series and knows exactly what she wants from life. If you're friends with Taylor, you know you've made it. If she dislikes you, you know you're in trouble. 
Taylor's beautiful looks and boy-crazy approach means she needs a powerful fragrance with a delicious, feminine appeal to match. We think she'd fall for Miss Dior Originale by Dior. 
While this is a girly scent, it requires a little extra attention with contrasting green and white floral notes. It's layered and fresh, with an intoxicating blend of galbanum, jasmine sambac, and patchouli that all the other girls in class will do their best to replicate.
A city girl with an impressive background, Shayla's the girl to run to for fashion advice and has big dreams of making it as one of North America's best and biggest fashion designers. We imagine Shayla to be the type of girl to own a large fragrance collection, ranging from niche brands gifted to her from rich family friends through to signature scents that she enjoys daily. 
We'd recommend Black Orchid by Tom Ford for Shayla. Rich and luxurious, this is a fragrance that doesn't hold back with its confidence-boosting powers and heavy sillage. Warm, spicy, and earthy accords set the tone while top notes of French jasmine, black truffle, ylang-ylang, and black currant ensure a stylish appeal.
The Summer I Turned Pretty Perfumes – Final Thoughts
Cousins Beach might be the place to be this summer but you'll find all of the fragrances above sold here at FragranceX. Looking to discover your next signature scent? Head to FragranceX.com to find a huge range of top perfumes sold at discounted prices.
---
Read on for more of the most popular scents available: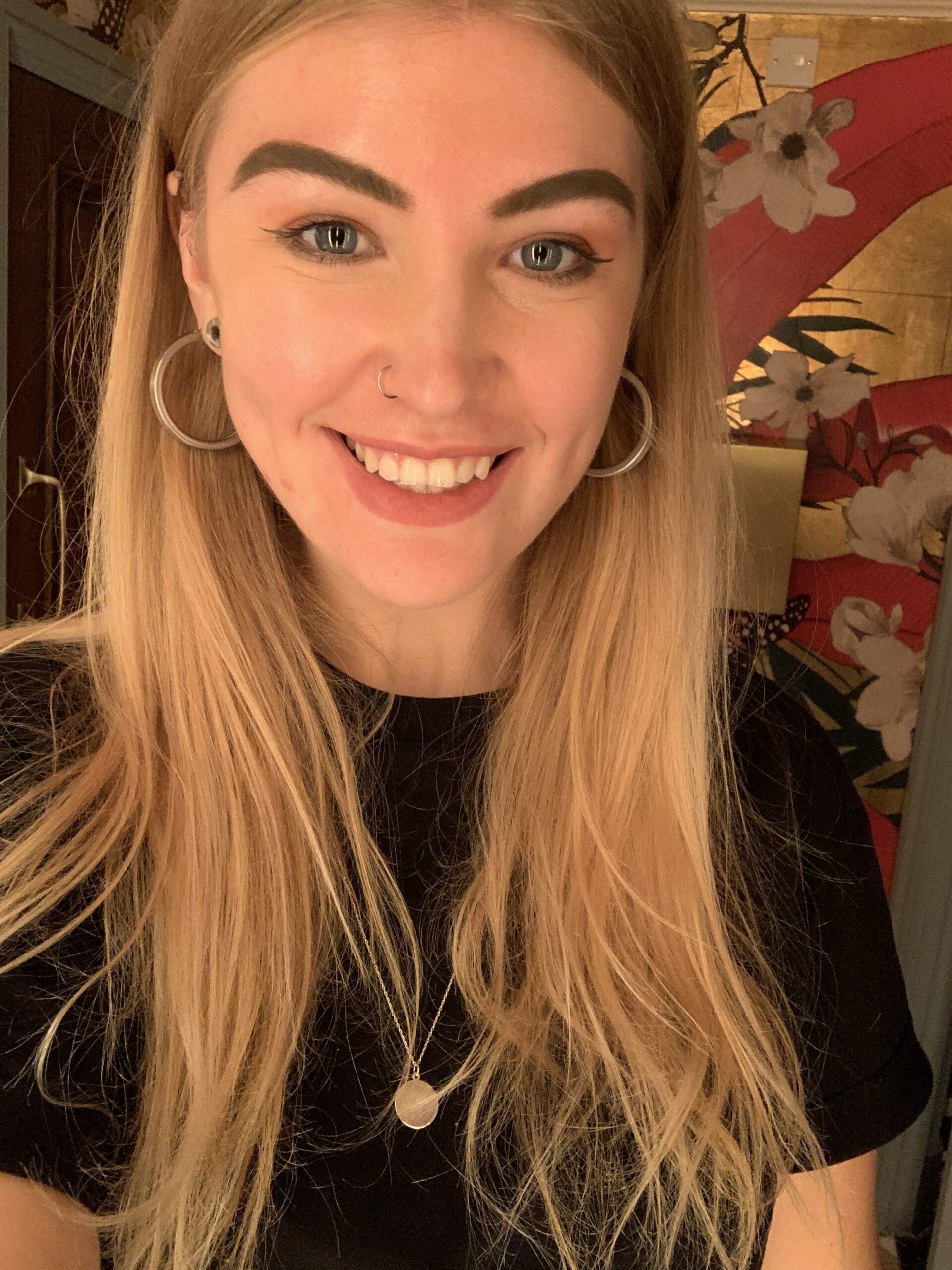 Georgie Darling is a freelance lifestyle and travel writer from London, England. Her work has been published in Grazia, HuffPost, YAHOO!, Culture Trip and Fodor's amongst others. When she's not writing, Georgie spends most of her time travelling to new countries and scuba diving. She's been an avid fragrance lover since a young age and considers Alaïa by Alaïa Paris to be her signature scent.
Subscribe via Email
Get the best of FragranceX delivered straight to your inbox
Related Posts
Sep 26, 2023
|
2 min Read
The Best Perfumes for When You're Craving a Pumpkin Spiced Latte
Autumn is a magical time when the world transforms into a tapestry of golds, reds, and browns....