Apr 27, 2022
|
8 min Read
10 Best Coach Perfumes of All Time
Coach may be best known for their handbags, but they've become incredibly popular for other accessories and perfumes. One of the brand's big draws is that they have the status, international appeal, and recognition of classic luxury brands, yet their products' price points are closer to contemporary brands.
This high-value, low-cost appeal is especially true for their fragrances. Coach perfumes tend to be easy to wear and hold far-ranging appeal across age ranges and lifestyles. That's also why they often make for wonderful gifts.
Here's a look at the 10 best Coach perfumes of all time, along with Coach perfume reviews and tips for when to wear them.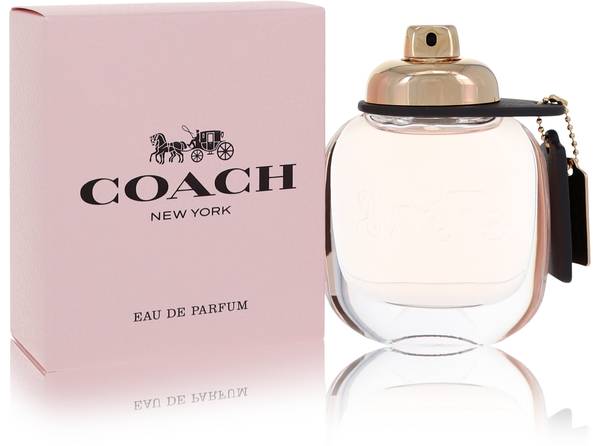 This fruity floral scent wasn't launched until 2016. It quickly became one of Coach's most popular signature scents and it's easy to see why. Even by the high Coach perfume standards it's extremely versatile and approachable. Coach by Coach works just as well for a date night as it does on a hot summer day, or for an all-nighter in the office.
It's youthful and exuberant — Chloë Grace Moretz was chosen as the face of the scent. Yet it's also complex enough to work for more mature women as well. Notes of raspberry leaf, pear, pink pepper, rose, gardenia, suede, musk, cashmeran, and sandalwood work together to create a balanced mood that's equally delicious year-round.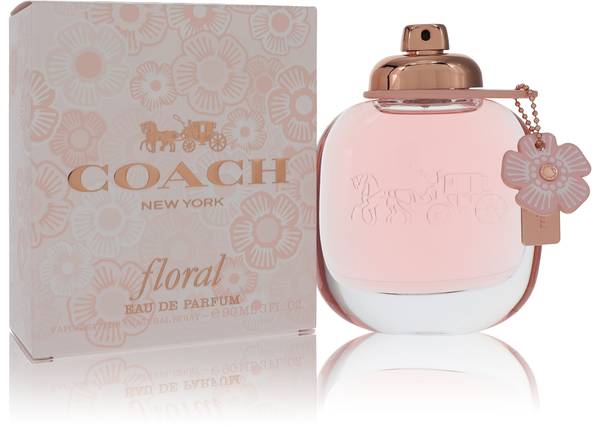 Inspired by Coach's signature leather tea roses, this Coach fragrance is feminine given its strong floral middle notes. However, it's also a lively and vibrant scent as it opens with splashes of citrus like pineapple, orange, bergamot, and lemon.
The dry-down here centers around woody notes like patchouli, vanilla, sandalwood, and musk, adding a bit of sex appeal. As a result, Coach Floral works effortlessly day or night. While you can wear it year-round, It's among the best Coach perfumes to wear during the warmer months for a date night, brunch, or a fun night out with friends.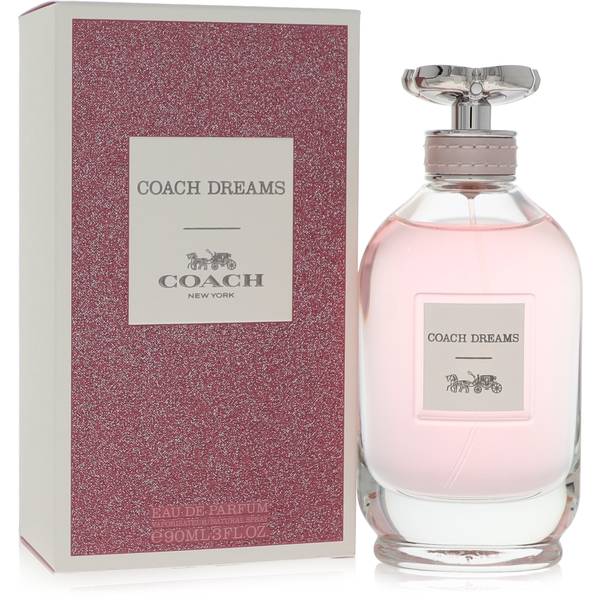 Dreams is one of the American luxe brand's most recent launches, but it has quickly become a favorite. With top notes like pear and bitter orange, middle notes like cactus fruit and gardenia, and ambroxan and woody base notes it's not necessarily one of the most complex scents, but it is quite unique given accords like cactus and ambroxan.
This Coach perfume for women is very sweet and fresh (without being soapy), so it works well for younger women. Given that it's very light, it excels in the warm weather or as a "safe choice" for a gift.
When it comes to Coach cologne, Coach by Coach is often considered the best — and not just because it's the brand's signature men's fragrance. Coach is a woody scent, meaning it's powerful and alluring. Yet it's also fresh, giving Coach cologne year-round appeal.
Who doesn't like to smell crisp and clean? Notes like suede, amberwood, Haitian vetiver, and ambergris balance with fresh notes like lavender and pear as well as energizing notes like bergamot and grapefruit. The bottle is beautiful too. Combine that with the versatile and inoffensive nature of the scent, and it's among the best Coach perfume to give as a gift.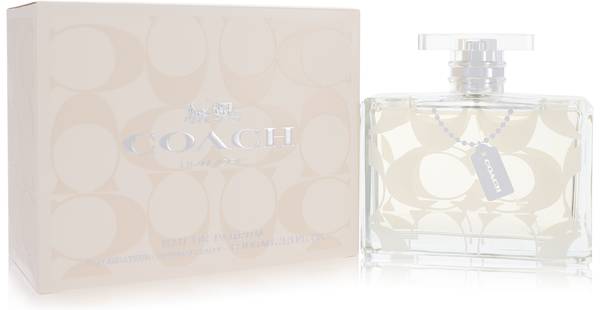 Coach Signature by Coach was the original coach perfume. While many other Coach scents work well year-round, Coach Signature is one of the best Coach fragrances for the spring and summer months.
This bright and sunny scent delivers exceptional longevity and sillage. You'll love its sweet and subtle notes of water lily, violet, honey, jasmine, orange blossom, vanilla, and sandalwood, which work together to make this a very "pretty" scent. Casual and well blended, this is a classic Coach perfume you can reach for year after year.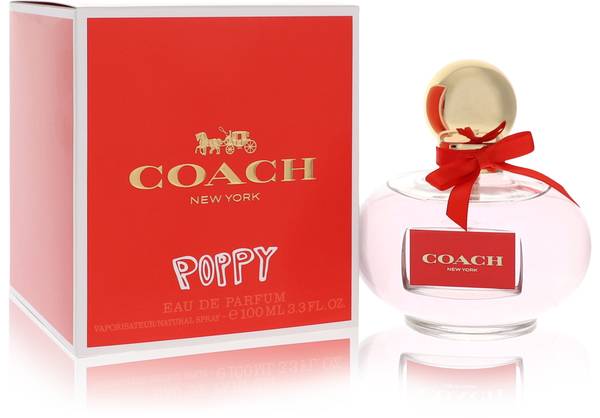 There's a reason this fragrance is a best seller by Coach. It's one of those scents that can truly turn a frown upside down — in the best possible way. It's invigorating and refreshing with notes like cucumber, feesia, water lily, rose, jamine, gardenia, and vanilla.
Coach Poppy also serves up a lingering sweetness that's at once youthful and sophisticated — meaning your mother will love it just as much as your daughter. The colorful juice and cheery bottle expand the appeal of this optimistic scent. This is definitely the best Coach perfume for when you're trying to break out of your routine.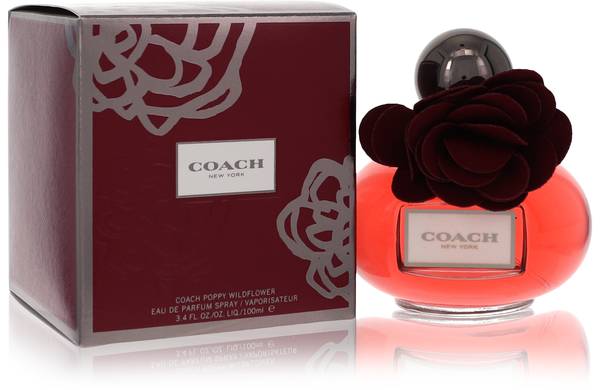 If you're looking for a wearable fragrance that also has depth and complexity, Coach Poppy Wildflower is a fantastic selection. Many say it's the best Coach Poppy perfume, and that's certainly true if you're looking for something rich, but also "G-rated." This clean, inoffensive floral comes packaged in a bold but very elegant bottle.
It offers good projection, longevity and sillage. Its slightly sweet vibe can work well in both warmer and cooler weather. Aside from sweet notes here, the florals are balanced with vanilla, citrus, woody and powdery notes. Thanks to its universal appeal, Poppy Wildflower works just as well for a High School girl as it does for a working woman.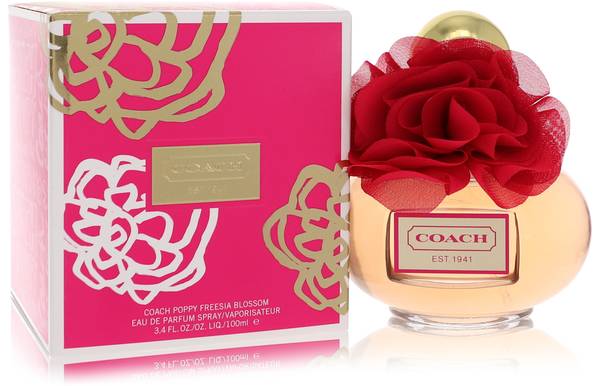 Poppy Freesia Blossom feels like a warm hug on your skin. It's wonderful to spray when you need a little pick-me-up after a tough day at the office or at school, or simply because the weather is making you feel a little blue. It's among the best Coach perfumes to turn a frown upside down.
Notes of macarons, strawberry, raspberry, orchic, jasmine, musk, and vanilla combine deliciously with just the right amount of sweetness. The blend also makes this scent an attractive choice for a first date. Best yet, it's light enough that it could easily layer well with other fragrances.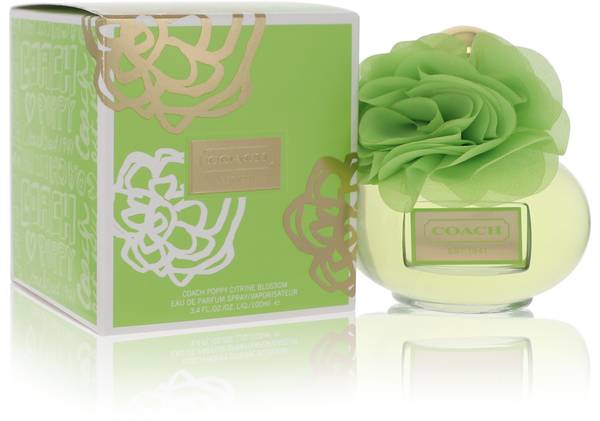 Coach Poppy Citrine Blossom makes a wonderful gift because it's so fresh, inoffensive, airy, and light. It's the kind of scent you can wear year-round no matter where your day takes you, though it works particularly well for casual, warm days.
While this scent was launched in 2013, it has a timeless quality that would have worked just as well as a Coach perfume from the 80's as it will 20 years from now. It's floral with green notes and certainly one of the most wearable you'll find. One of the best Coach perfumes for when subtlety is called for.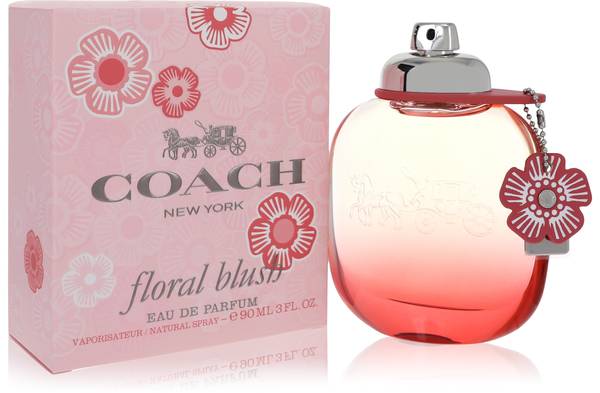 Coach Floral Blush is one of the most recent perfumes by Coach. It beautifully blends white woods, peony, and goji berries in its juice, making for a versatile and easy-going scent. While there are also some bold and bright citrus notes here, overall Floral Blush is light so you can't really overspray it.
This is a very compatible scent too, so you can easily layer it if you're looking for more of a punch — like if you're going out for a fun night on the town. That said, even though it's on the light side, the longevity of this Coach fragrance is strong.
What Is a Coach Perfume?
Coach perfume for women tends to be versatile and work well year-round. They're also feminine, often bursting with energy, and usually centered on floral notes. Moreover, true to the brand's handbag aesthetic, their fragrance bottles are often vintage-inspired, which makes them display worthy. 
Best Coach Fragrances for Women – In Summary
For those looking for fragrances to grab and spray without thinking, Coach perfume for women has a ton of options. They're easy, usually lightweight, and can often go from day to night. Plus, many of the best Coach perfumes can be layered. Coach fragrances also come in travel size, which given their versatility is very convenient for vacations and your favorite cute small purse.
Looking for learn more about fragrances for women and men? Read on in these perfume guides:
---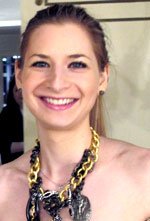 Sharon Feiereisen is a freelance writer who specializes in fragrance, makeup, wellness, health, skincare, and general lifestyle topics. Her work has been published in Time Out, Newsday, The Knot, Teen Vogue, Business Insider, Real Simple, and Hamptons Magazine among many other print and online outlets. When she's not writing about new, exciting fragrances, you can usually find her on an airplane or at a boutique fitness studio.
Subscribe via Email
Get the best of FragranceX delivered straight to your inbox
Related Posts
Nov 27, 2023
|
4 min Read
Best Incense Perfumes
From the beginning of civilization, it was believed that the only the smoke of incense could...