Aug 29, 2022
|
4 min Read
These Perfumes for Virgos Are So You…
The perfect scents for all those logical and systematic folks out there
Virgos are logical and practical to a fault, so there's nothing more important to a virgo than a fragrance that's versatile yet easy to wear.
The virgo earth sign clicks with perfumes that work year round and day to night. Virgos are nothing if not logical and systematic, so user-friendly perfumes fit the virgo personality type like a favorite black dress. 
With that in mind, we've rounded up four of the best virgo perfumes. They're all beloved timeless classics that transcend age and style. So — let's dig into your perfume horoscope.
Virgos are practical above all else. Virgos love "forever classic" scents. That's why the number one spot on our Virgo perfume list goes to the top forever classic scent: Chanel No.5.
Launched over one hundred years ago, this perfume is as modern today as it was in the 1920s. Virgos will love and appreciate how iconic this feminine fragrance is. In fact, though she wasn't a virgo, Marilyn Monroe famously wore ittk to bed… with nothing else. 
Related perfumes to match your sign: Black Opium Perfume for Women by Yves Saint Laurent, Crystal Noir Perfume by Versace, Armani Si Perfume by Giorgio Armani, 
Any virgo scent should feel effortlessly beautiful. That's the vibe virgos go for, and The One suits it to perfection. I mean it's not called The One for nothing! This Virgo fragrance for women is at once sweet, warm, and floral, giving it the versatility to fit just about any occasion or setting, from a conservative office to a night out on the town, The One will dazzle.  
Related perfumes to match your sign: L'eau D'issey (Issey Miyake) Perfume by Issey Miyake, First Perfume by Van Cleef & Arpels, Narciso Rodriguez Perfume by Narciso Rodriguez
Launched in 1985, people have been obsessed with Obsession for decades. This virgo perfume for women has strong projection and sillage, and it's very long lasting. A little goes a long way so it's a great value (and that's before factoring in the FragranceX discounts!).
That said, this scent works best for more mature virgos because of its heavy, earthy, spicy notes that can be hard for young wearers to pull off. 
Related perfumes to match your sign:  Shalimar Perfume by Guerlain, Miss Dior (Miss Dior Cherie) Perfume by Christian Dior, Lolita Lempicka Perfume by Lolita Lempicka
With floral, citrus, and fruity notes, London Burberry can truly fit in anywhere. This perfume for virgos is exquisitely balanced. It has the rocker edge we associate with London's High Street as well as the posh sophistication that calls to mind the British royal family. Wear it day-to-night from brunch to the bar or from the office to date night. 
Related perfumes to match your sign: Fleur De Rocaille Perfume by Caron, Madame Rochas Perfume by Rochas, Rumeur Perfume by Lanvin
Summary
If there's one defining trait of virgos, it's practicality. So, it only makes sense for virgos to get their scents at a discount with FragranceX. Nevertheless, anyone looking for an easy-to-wear and versatile virgo perfume can't go wrong with any of the options on this list. 
For more perfume information, read on:
---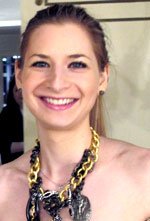 Sharon Feiereisen is a freelance writer who specializes in fragrance, makeup, wellness, health, skincare, and general lifestyle topics. Her work has been published in Time Out, Newsday, The Knot, Teen Vogue, Business Insider, Real Simple, and Hamptons Magazine among many other print and online outlets. When she's not writing about new, exciting fragrances, you can usually find her on an airplane or at a boutique fitness studio.
Subscribe via Email
Get the best of FragranceX delivered straight to your inbox
Related Posts
Sep 26, 2023
|
2 min Read
The Best Perfumes for When You're Craving a Pumpkin Spiced Latte
Autumn is a magical time when the world transforms into a tapestry of golds, reds, and browns....